TES68
A switch tester kit of great value. TES68 is hot-swappable and supports both Bluetooth and 2.4G wireless connections. It is powered by two AAA batteries and does not allow a wired-connection. The prototype of TES68 was brought to us by our wonderful friends at CIY who asked if we would like to collaborate with them to take it to oversea market, which we gladly accepted.
Based on the prototype provided by CIY, we injected NuPhy's design capability into TES68 with the mission of creating the most cost-effective product for our customers.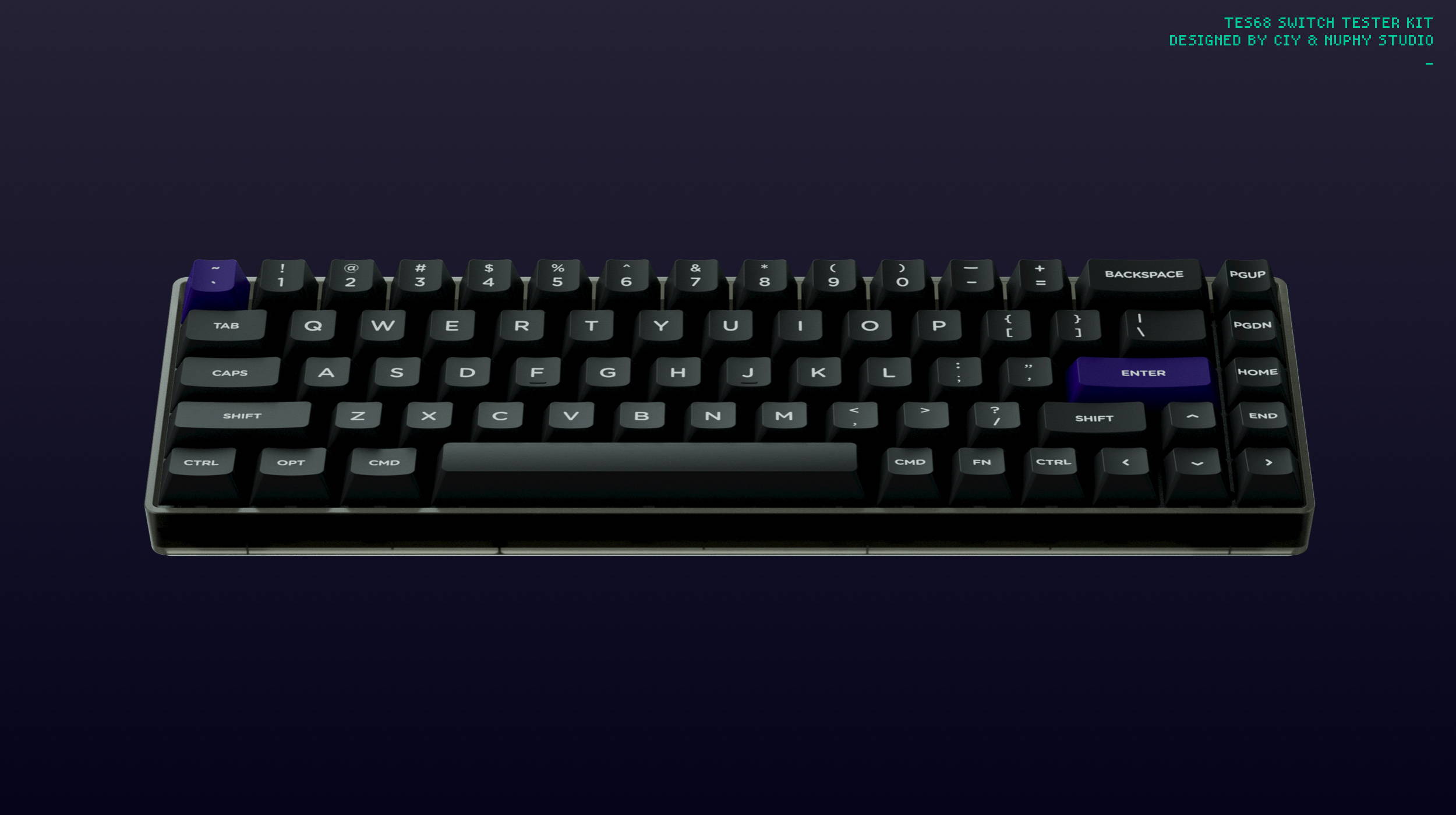 The prototype by CIY used a common white plastic case. To personalize the product, we first changed its color. The brand new TES68 offers 5 color schemes, including one opaque color and four trending translucent colors. The opaque color is inspired by deep grey beach stones; while the four translucent colors are classic translucent black, as well as the aquamarine, yellow, and orange used in our beloved COAST Keycaps.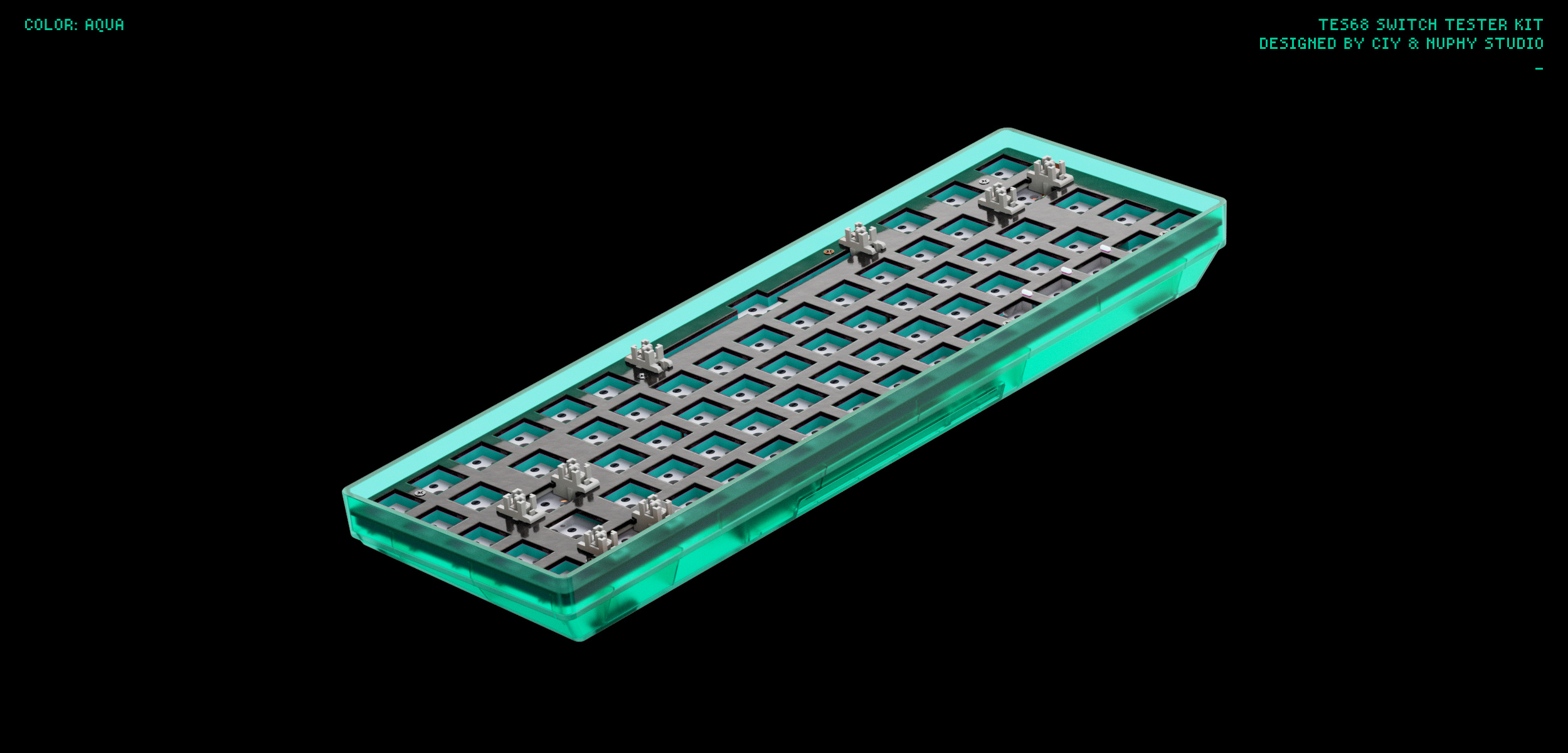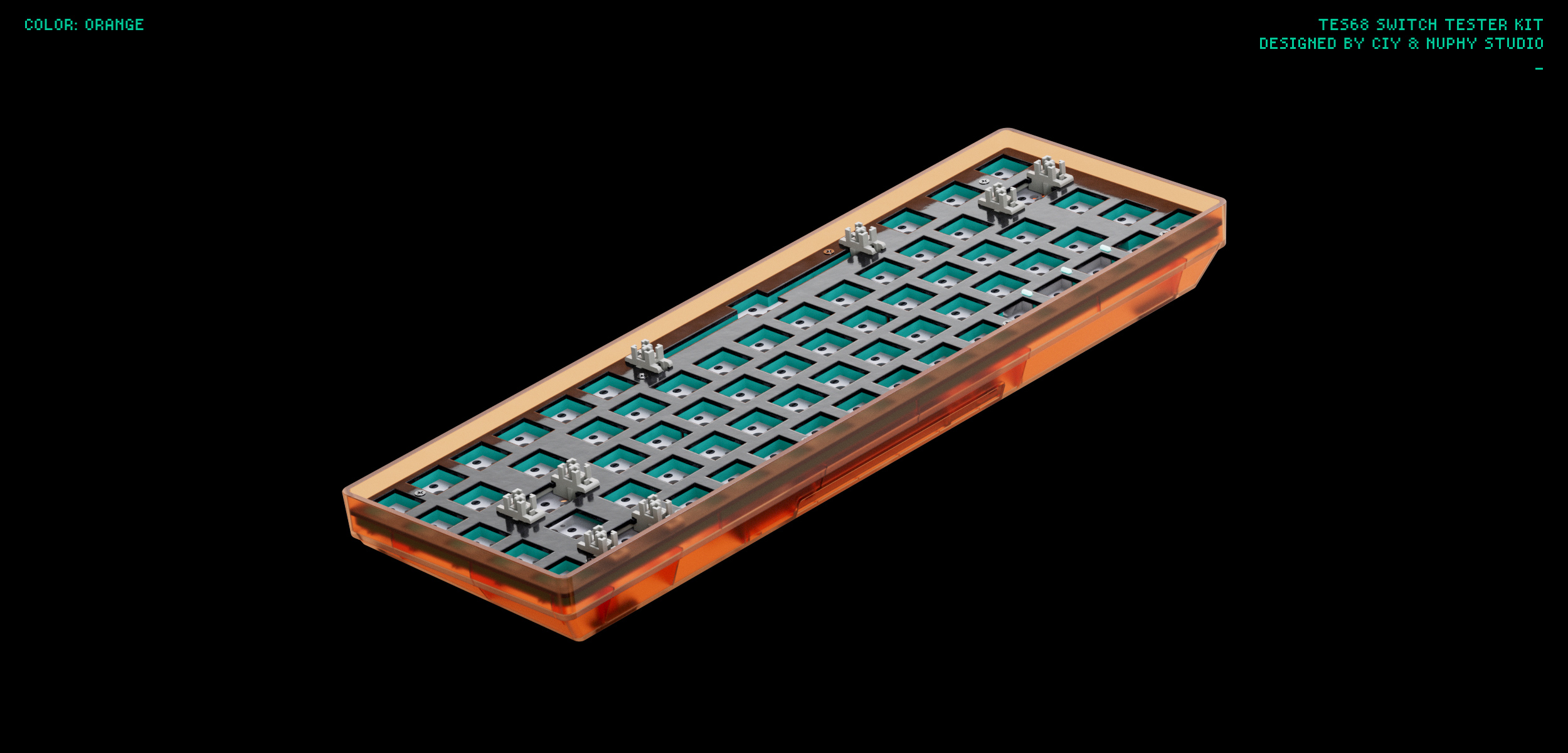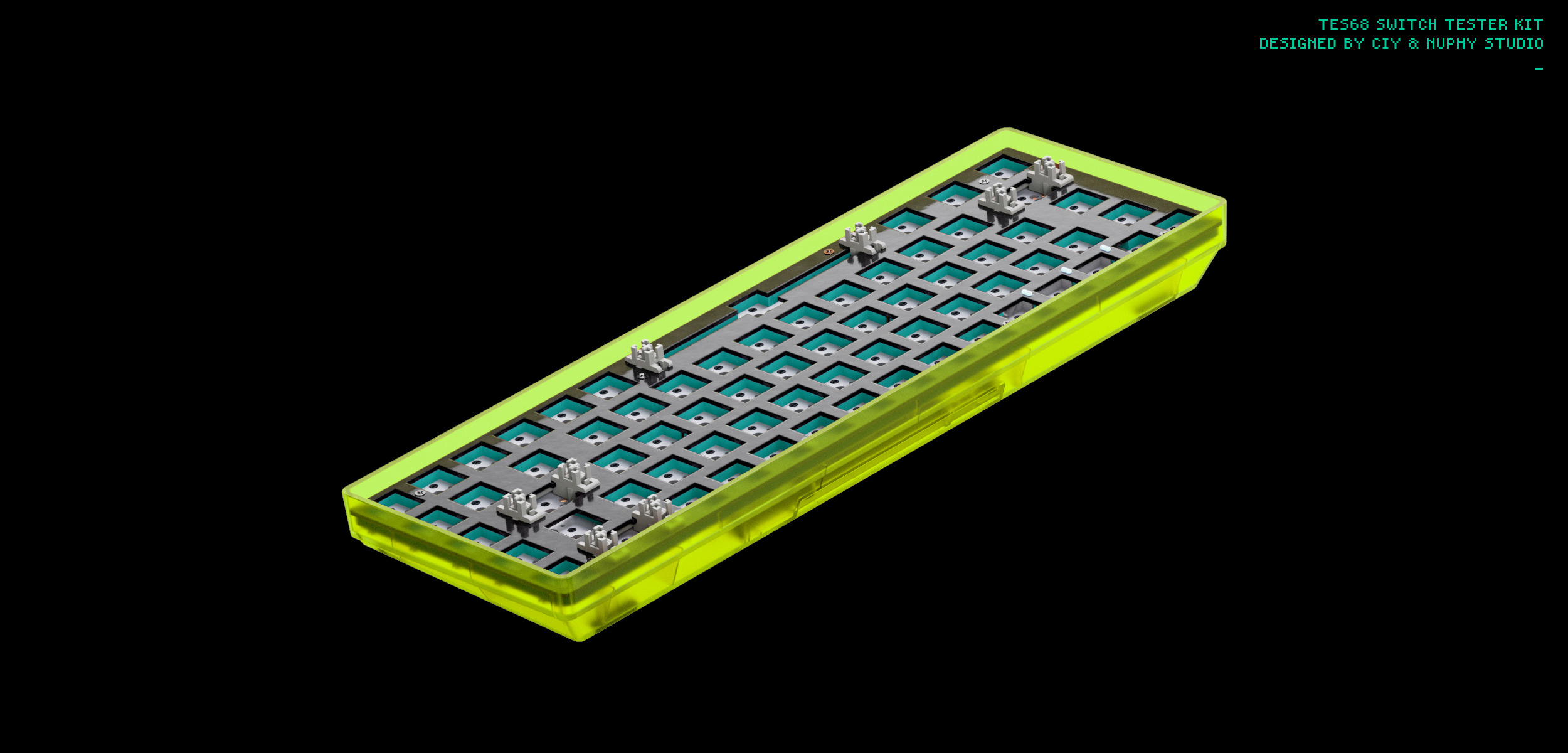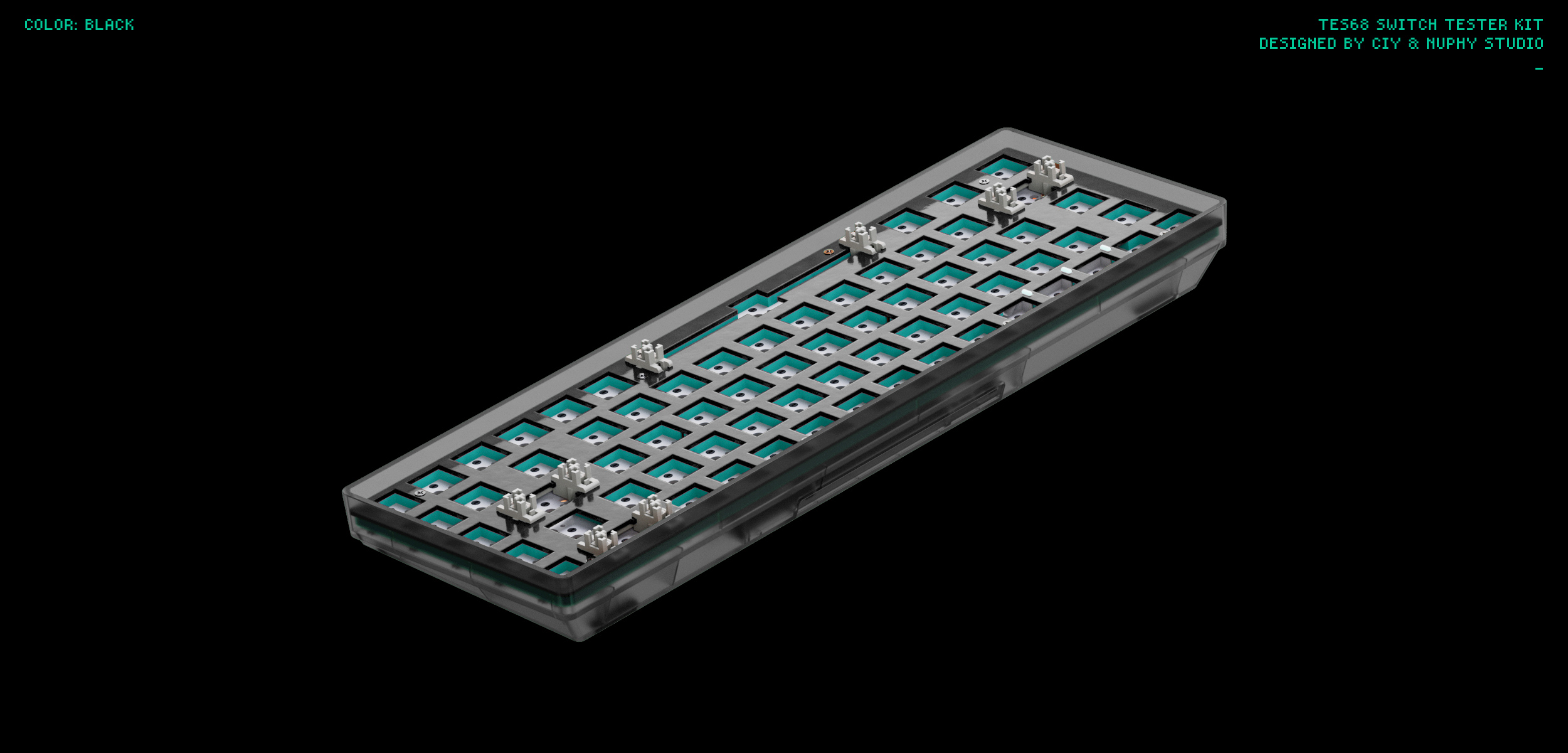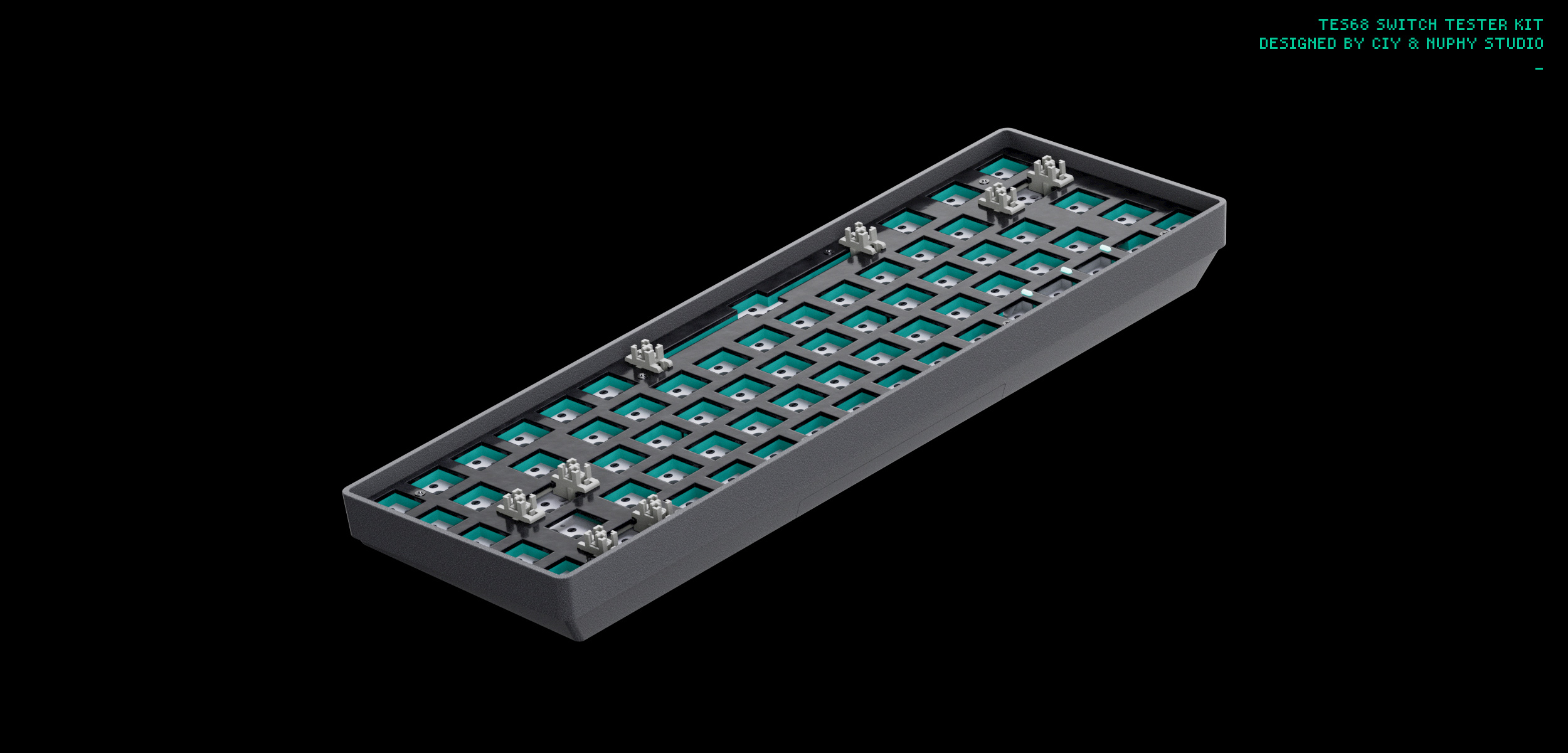 Because CIY did not consider using any translucent color when they first defined the mold, the bottom of the translucent case has some inevitable molding marks. Please see the picture for the actual effects.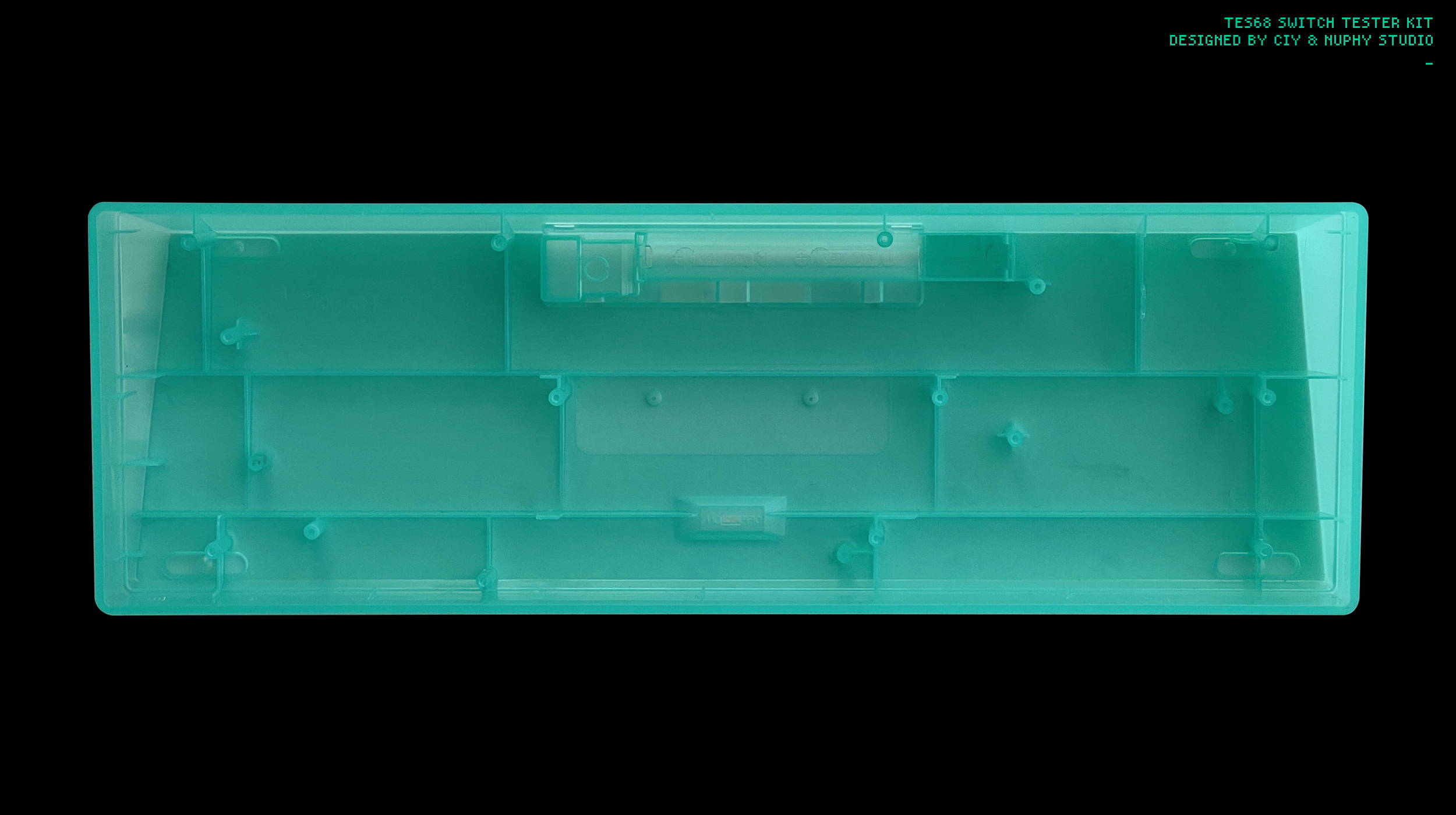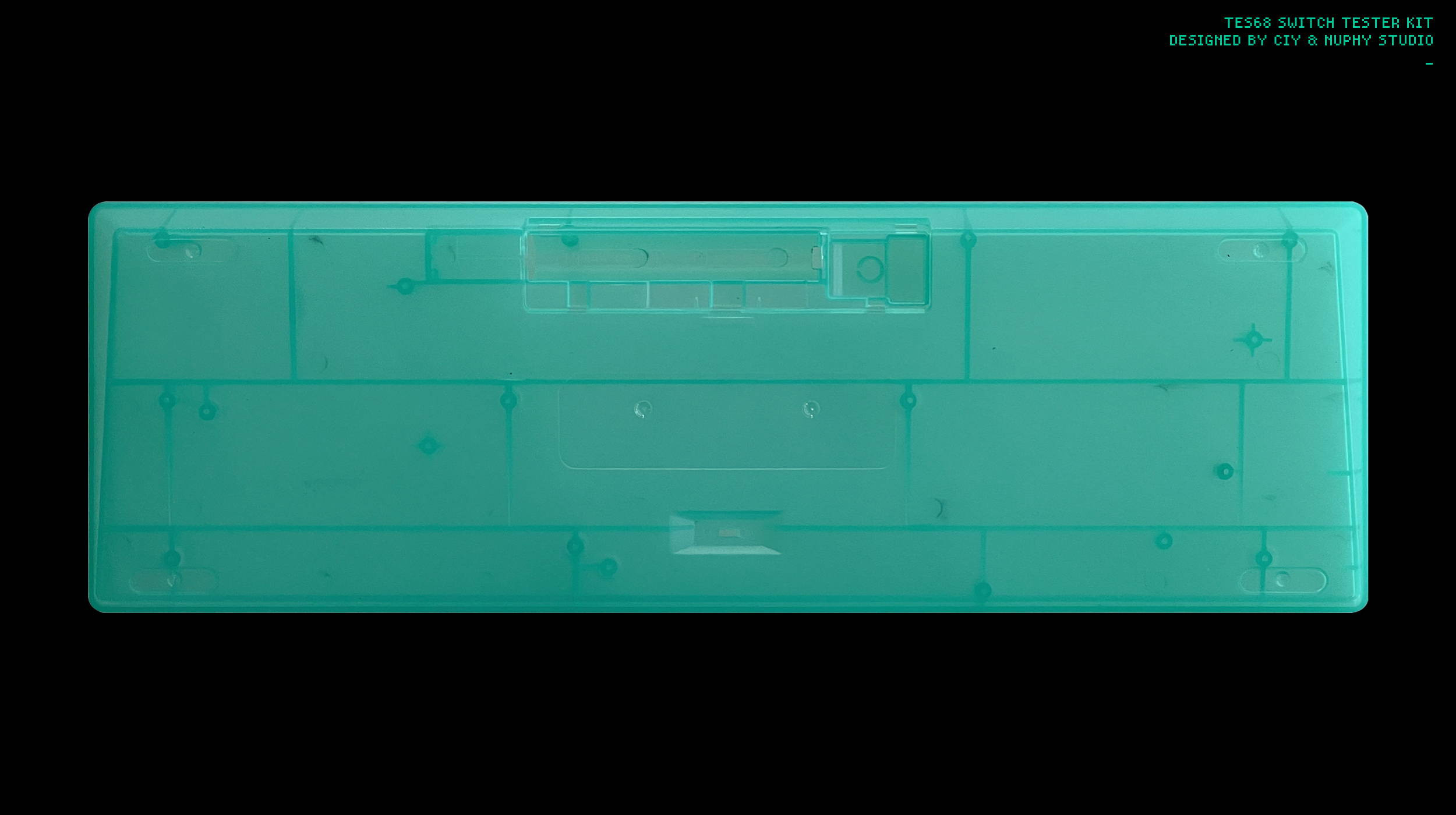 Please also note that the bolts of TES68 go directly into the case. Although we tested multiple materials and ultimately selected a durable one, you should still avoid employing excessive force in usage or twisting the screws too frequently, risking damaging the case.
Most plastic keyboards use stickers as product labels at their bottoms to cover the inlet left by the injection molding process. However, most of these labels are not professionally designed, thereby making products look cheap.
We redesigned NuPhy styled labels for TES68 which are aquamarine, yellow, and orange. Users can choose their favorite labels to stick to TES68 based on the color of the case they selected.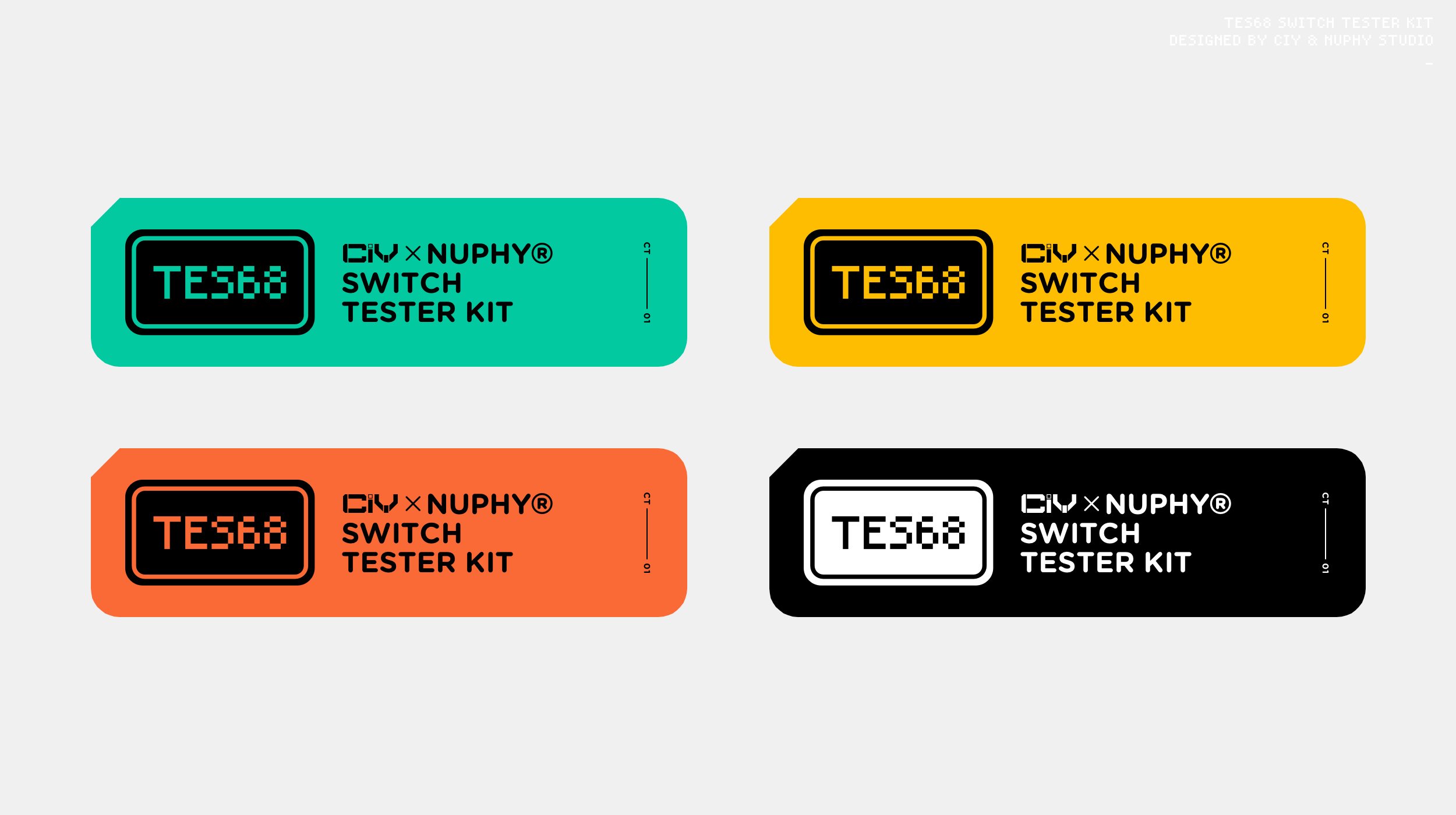 Aluminum Plate and Silicon Dampening Pad
We changed the colors of the aluminum plate and silicon dampening pad to stone grey and aquamarine respectively.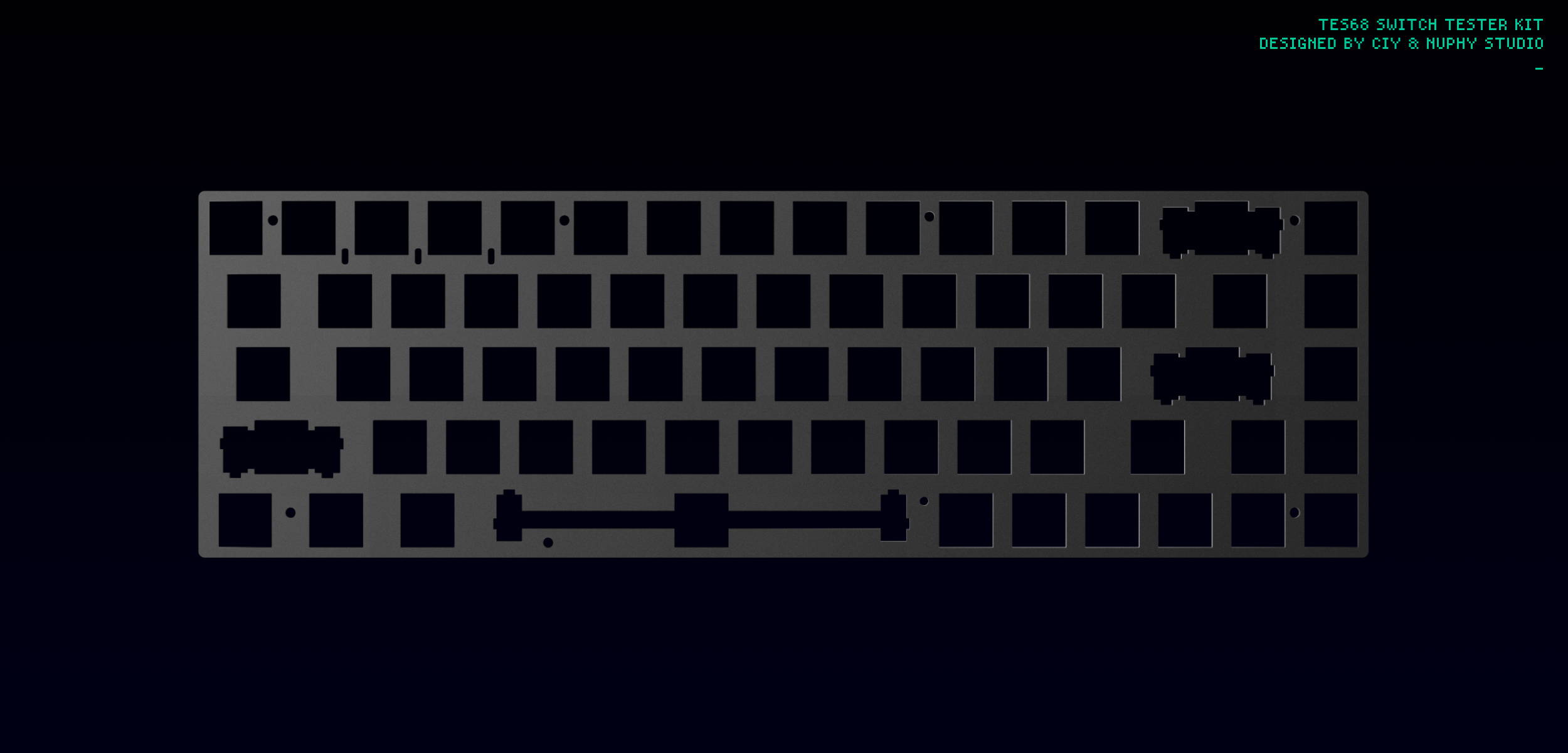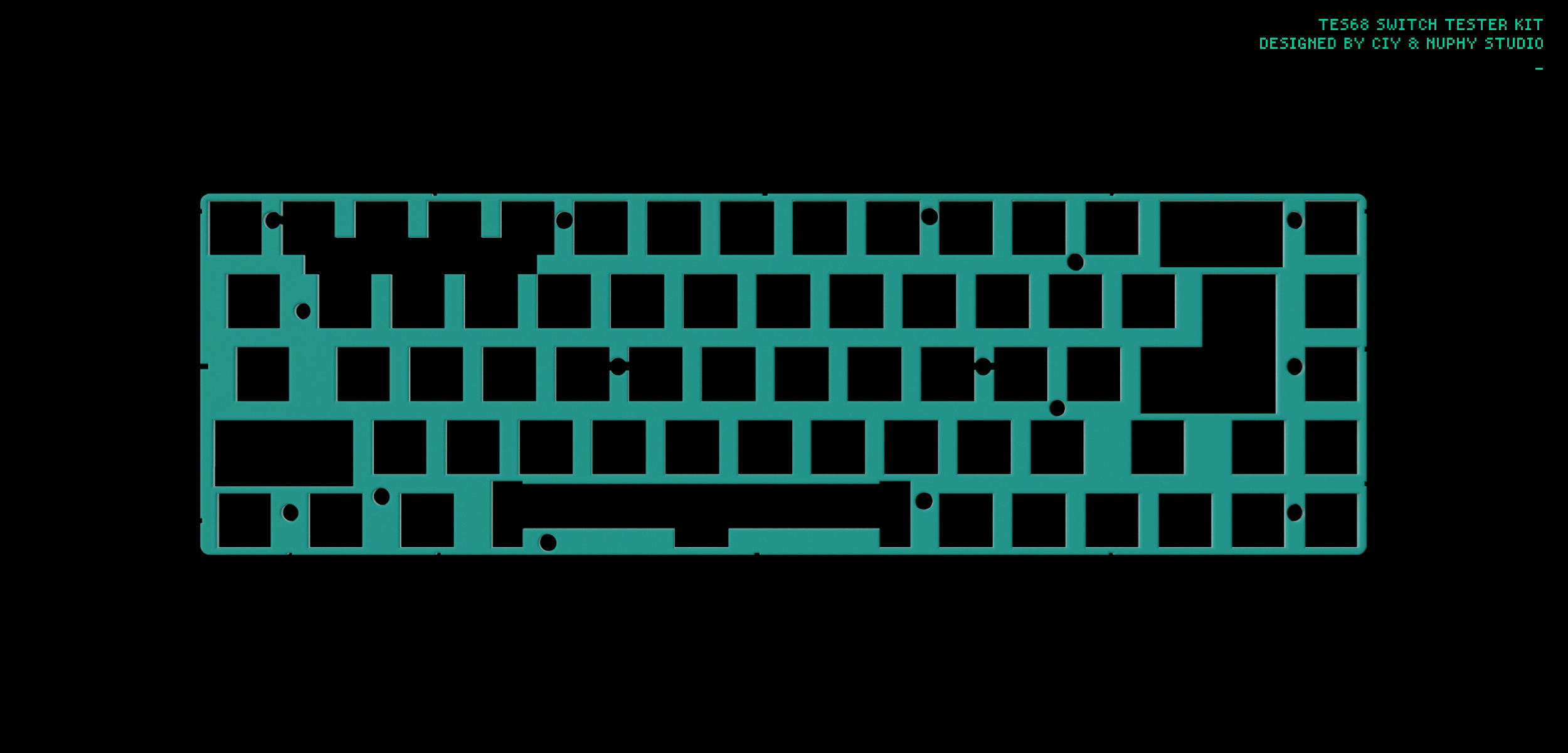 In our original concept, we wanted to modify the stabilizer, hot-swap socket, silicon feet, package, and manual. However, given the small quantity of production, we decided to retain the default color scheme and design. If this round of group-purchase exceeds our expectations, we will negotiate with the supplier to see if further modification is possible.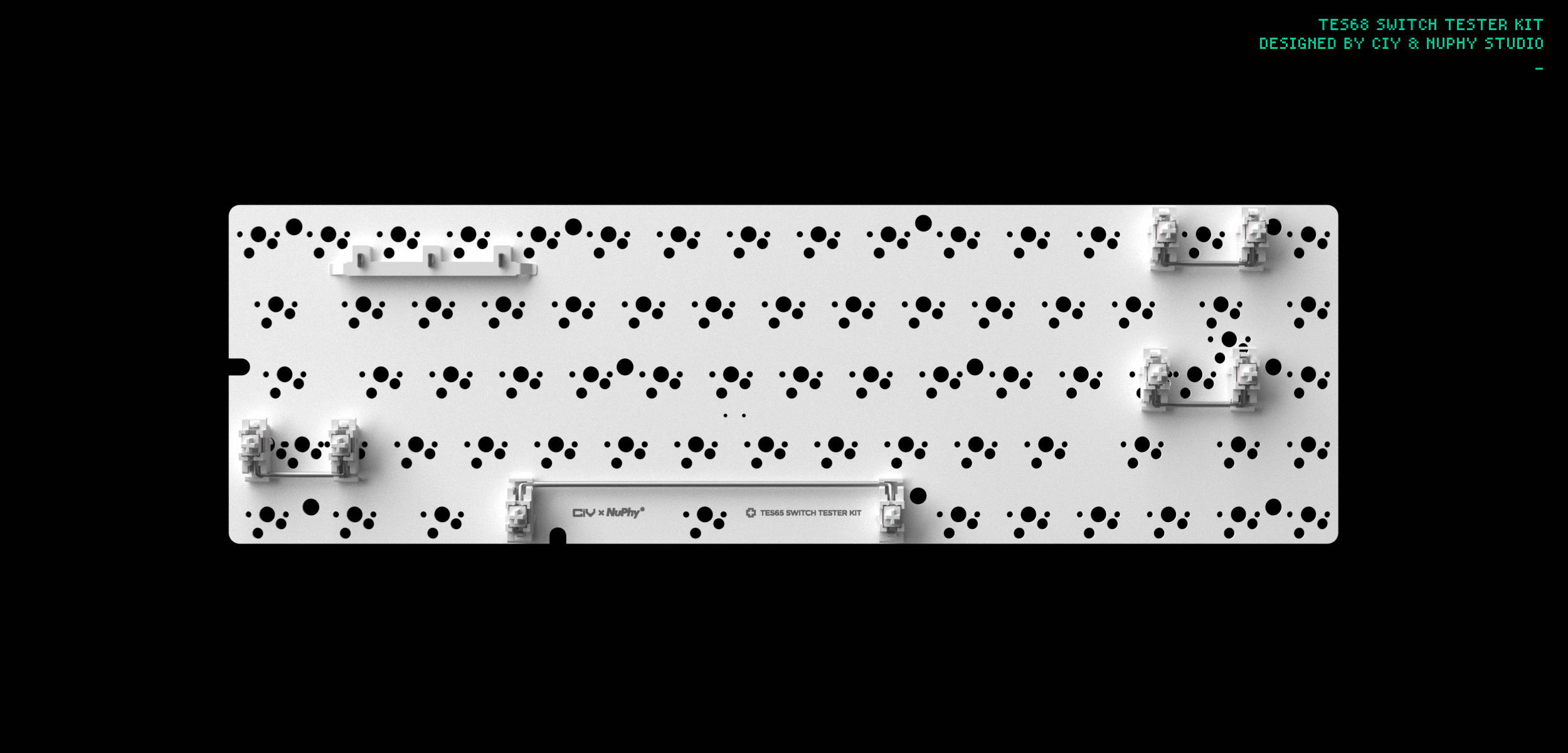 All kits include:
1 x 65% ABS case
1 x Aluminium plate
1 x Silicon dampening pad
1 x Hotswap PCB, Bluetooth 5.0 & 2.4G (125hz) support
3 x 2u + 1 x 6.25u Plated mounted stabilizers
4 x Silicon feet
1 x 2.4G receiver
Note: This kit does not include mechanical switches and keycaps. Please purchase the switches or keycaps you want to test, separately. The switches and keycaps in the photos are for display only.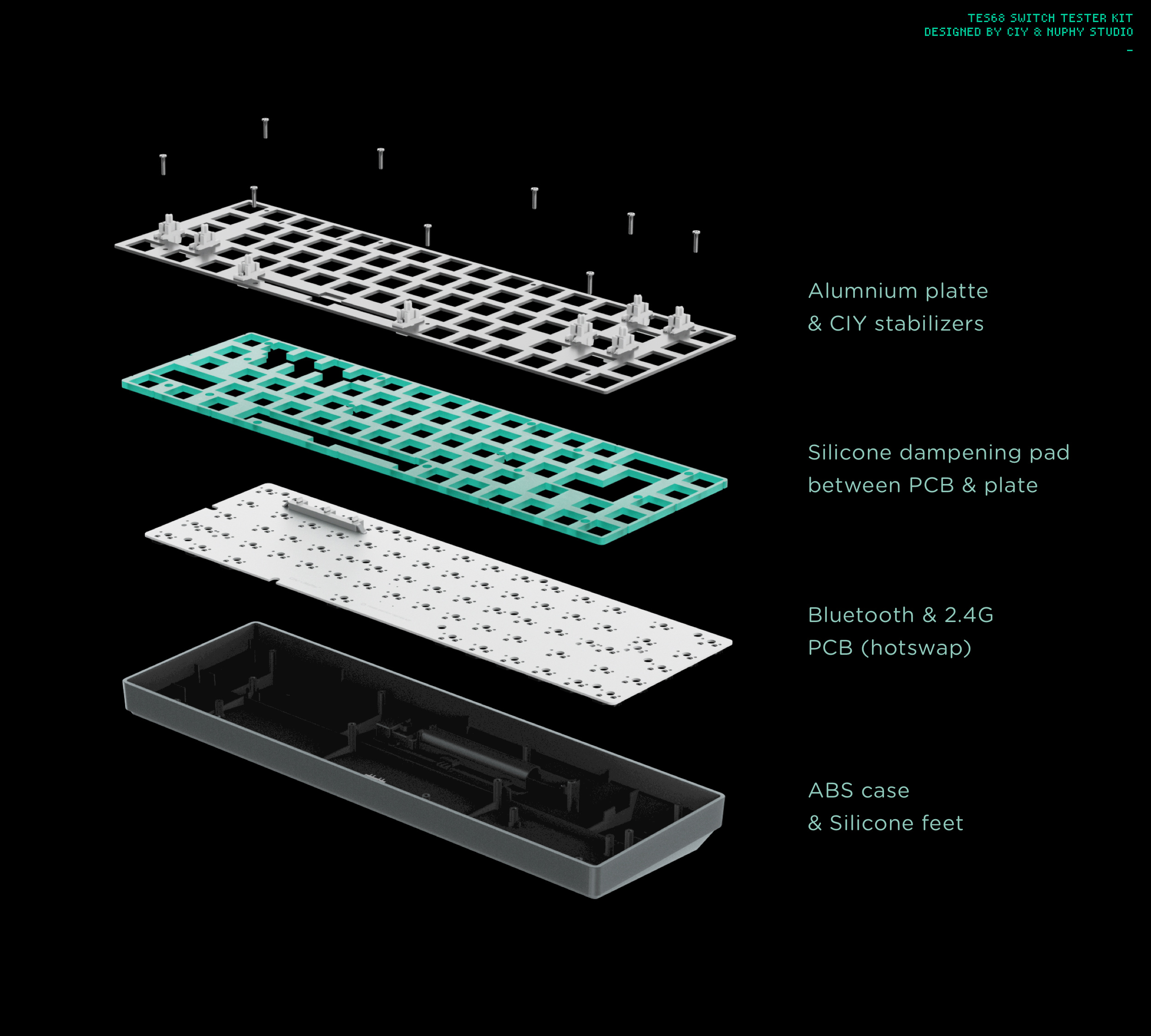 We hope that TES68 will encourage people to make use of their extra switches and keycaps. Once connected to the switches and keycaps of your choice, TES68 can be used as a keyboard. Please note that this tester kit does not support a wired-connection. You need to insert two AAA batteries into the battery compartment of TES68 to power it and use Bluetooth or 2.4G wireless to connect your device.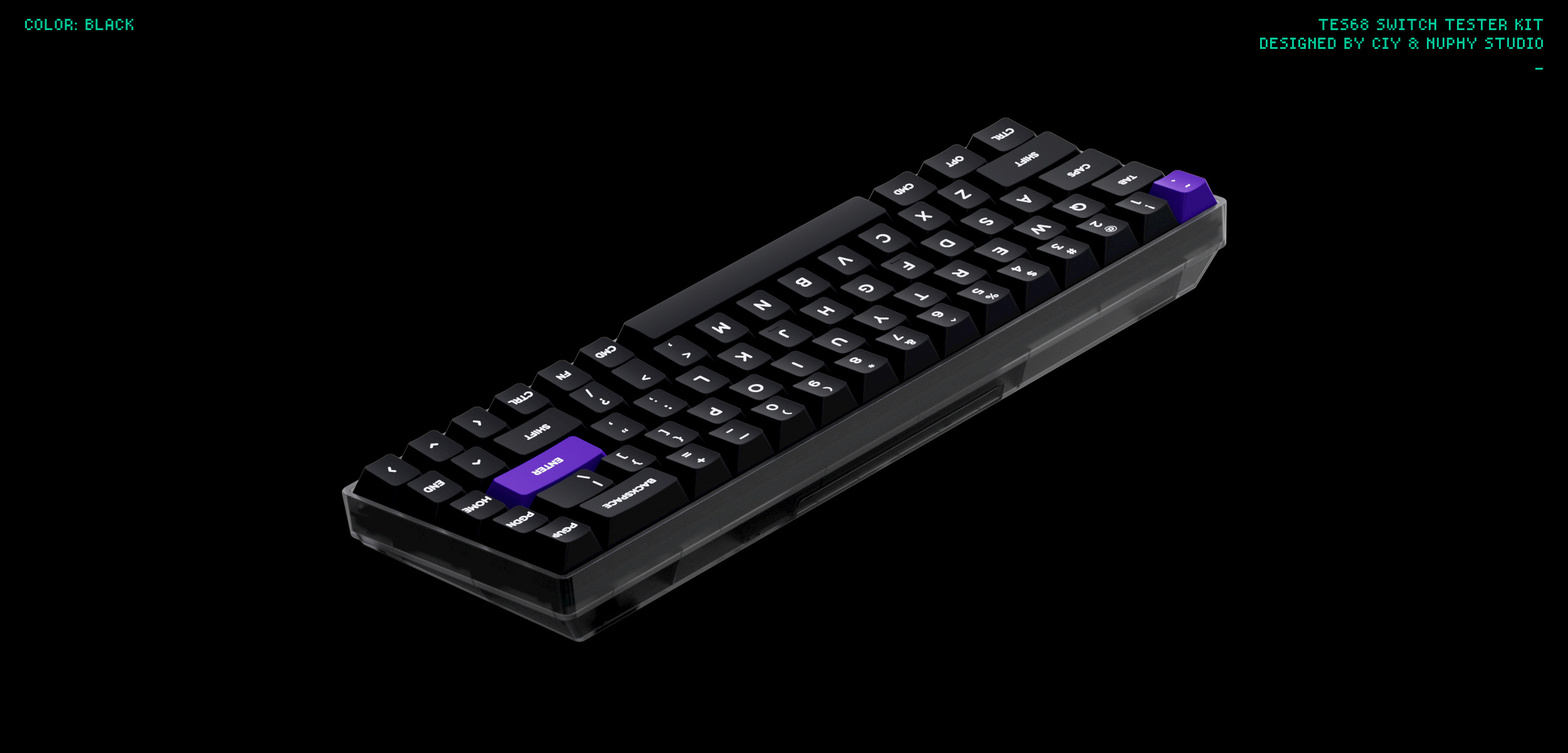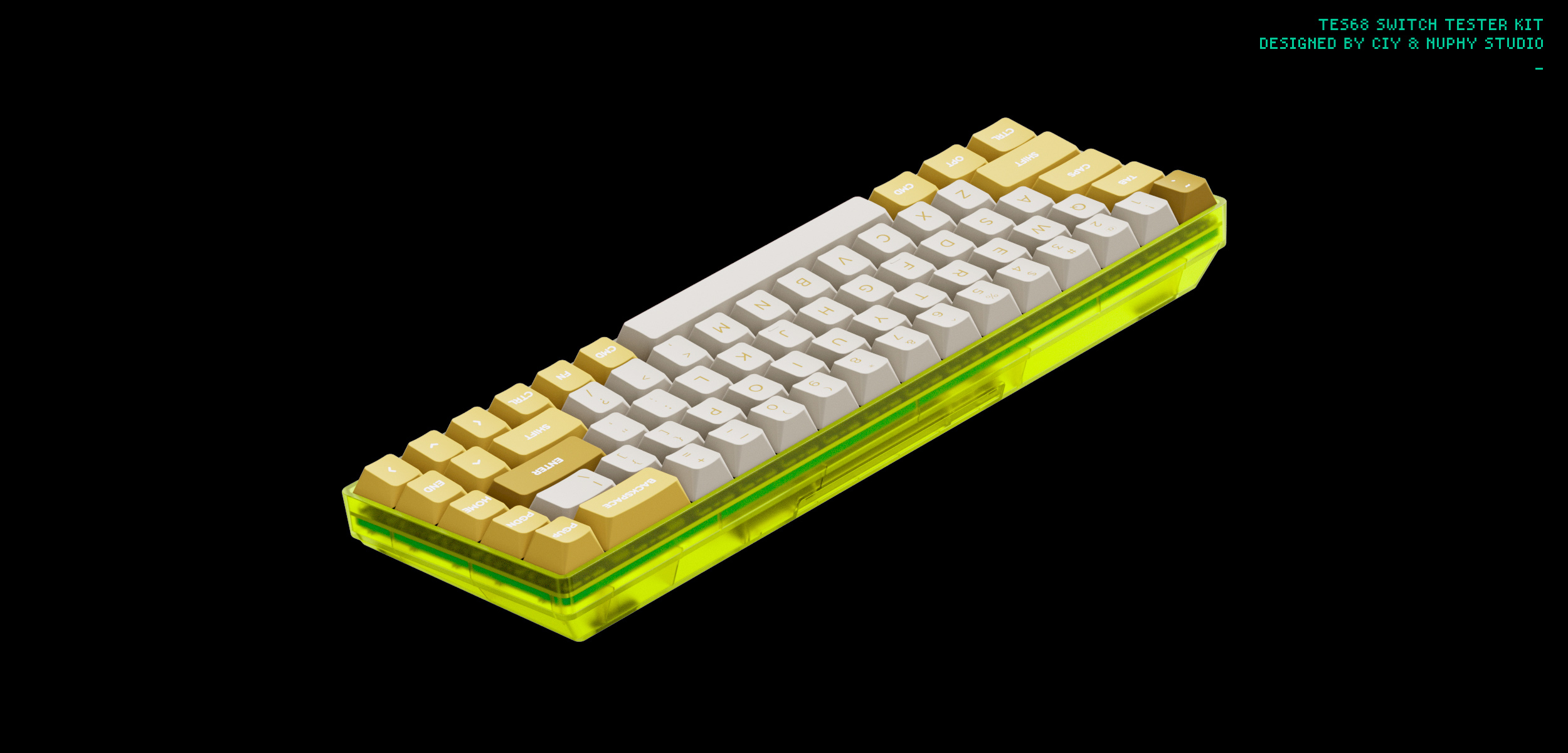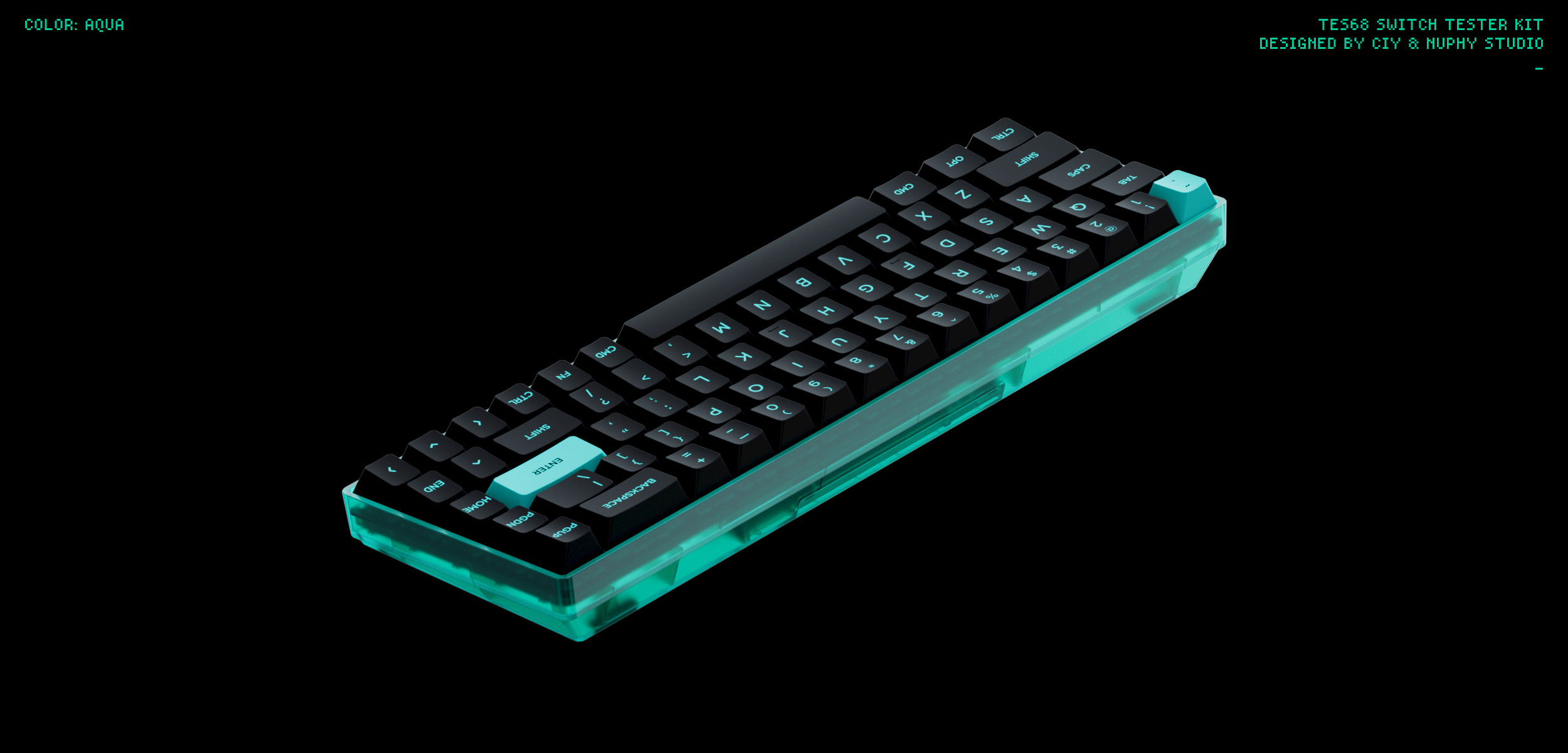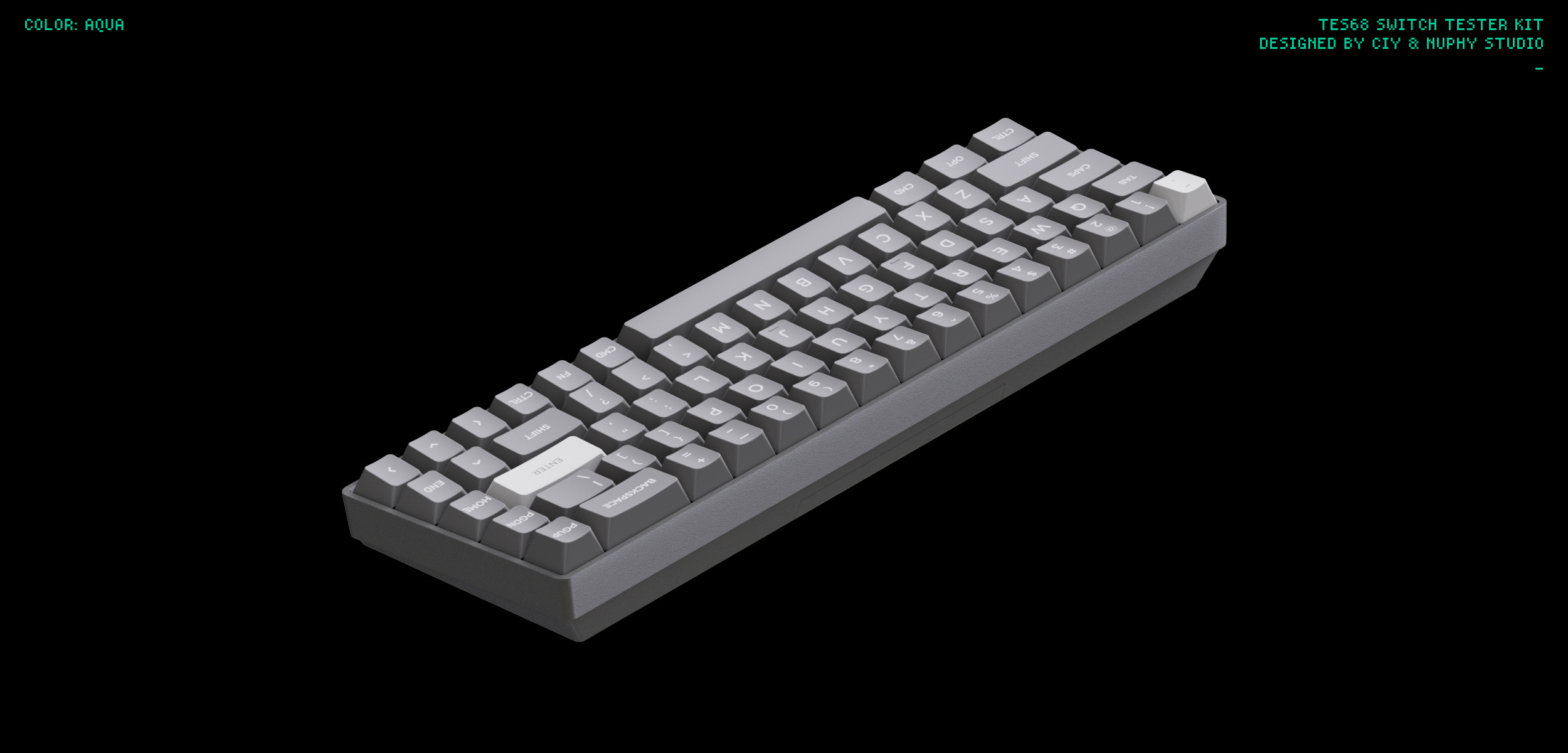 We also provide CIY EVO-RED Switches and COAST PBT Keycaps as optionals on the TES68 product page for your convenience. CIY EVO-RED switches are linear switches with 42g±5g operating force and 60g±5g bottom force. COAST Keycaps are ultra-thin PBT keycaps designed for Air75/60 low-profile mechanical keyboards. They are also compatible with high-profile keyboards. Admittedly, high-profile keyboards and COAST PBT Keycaps is a surprising but interesting combination. In addition, we offer a 33% off discount on COAST PBT Keycaps if you also pre-order TES68.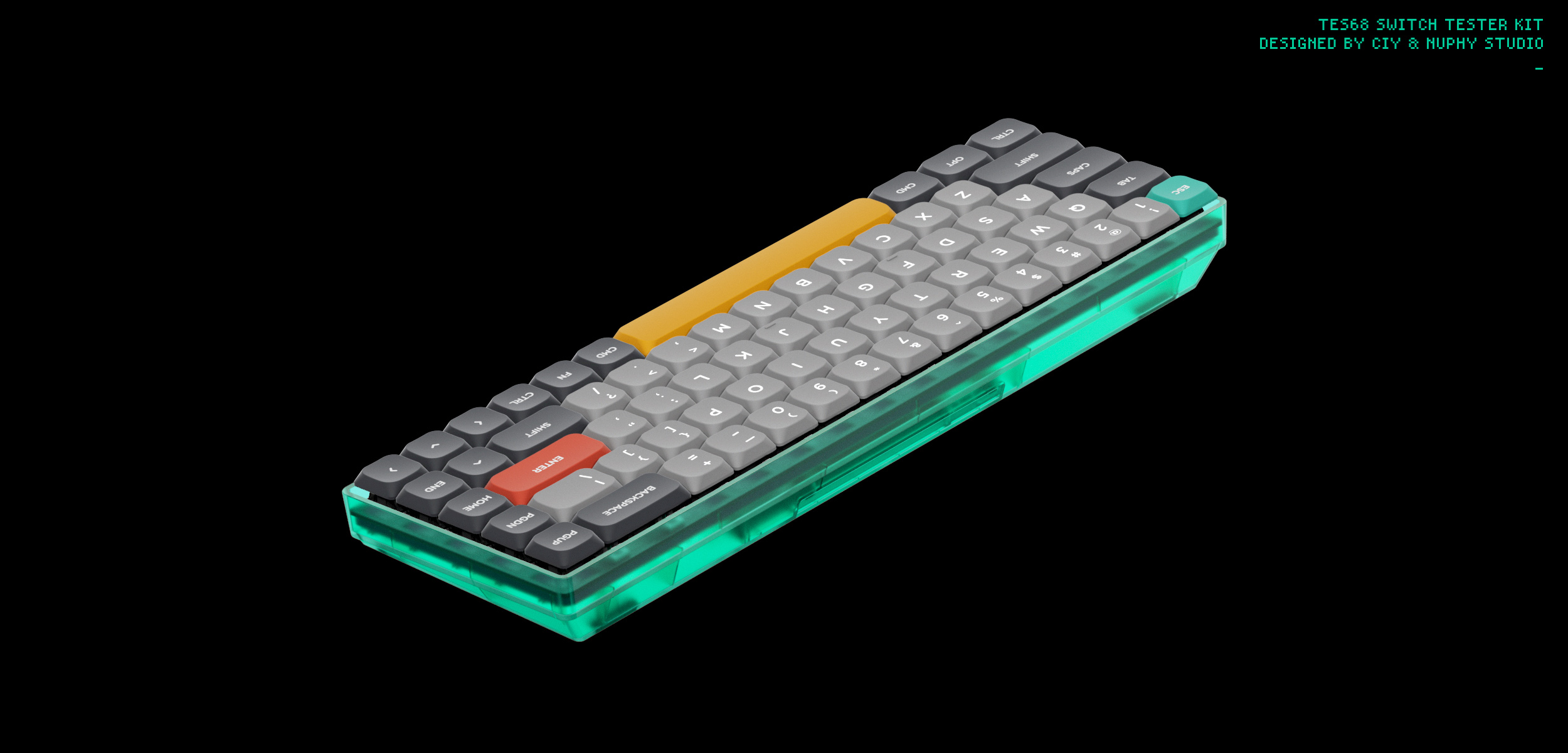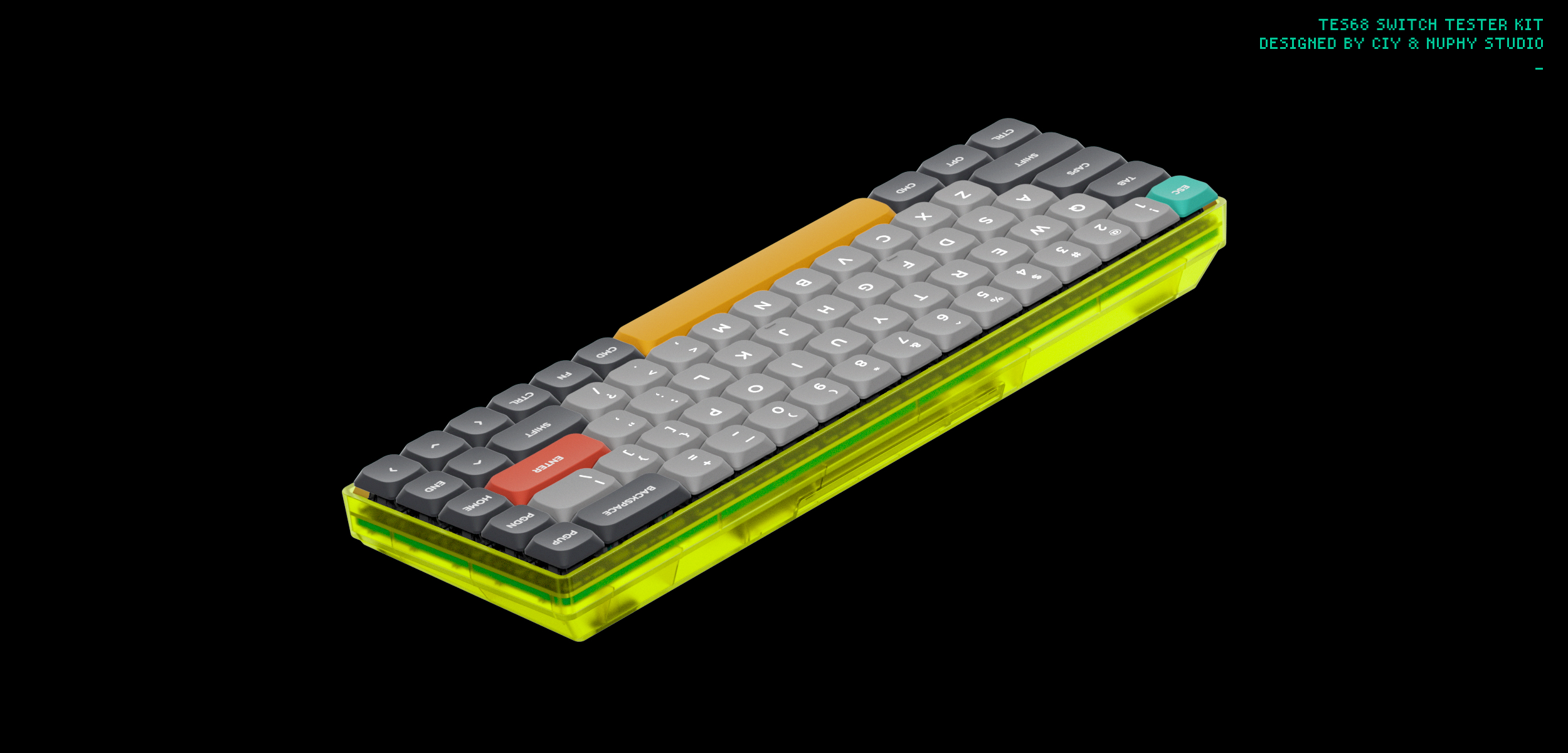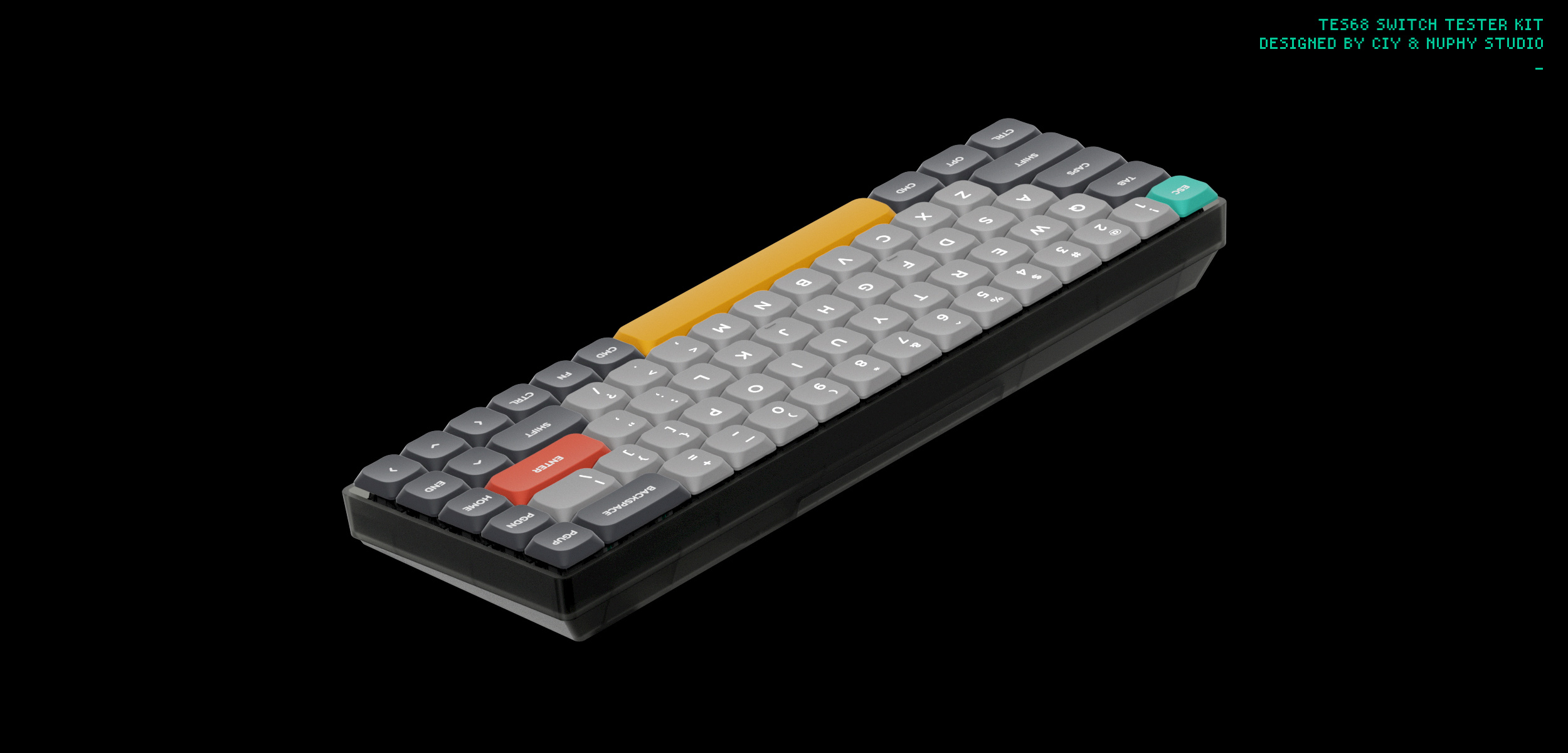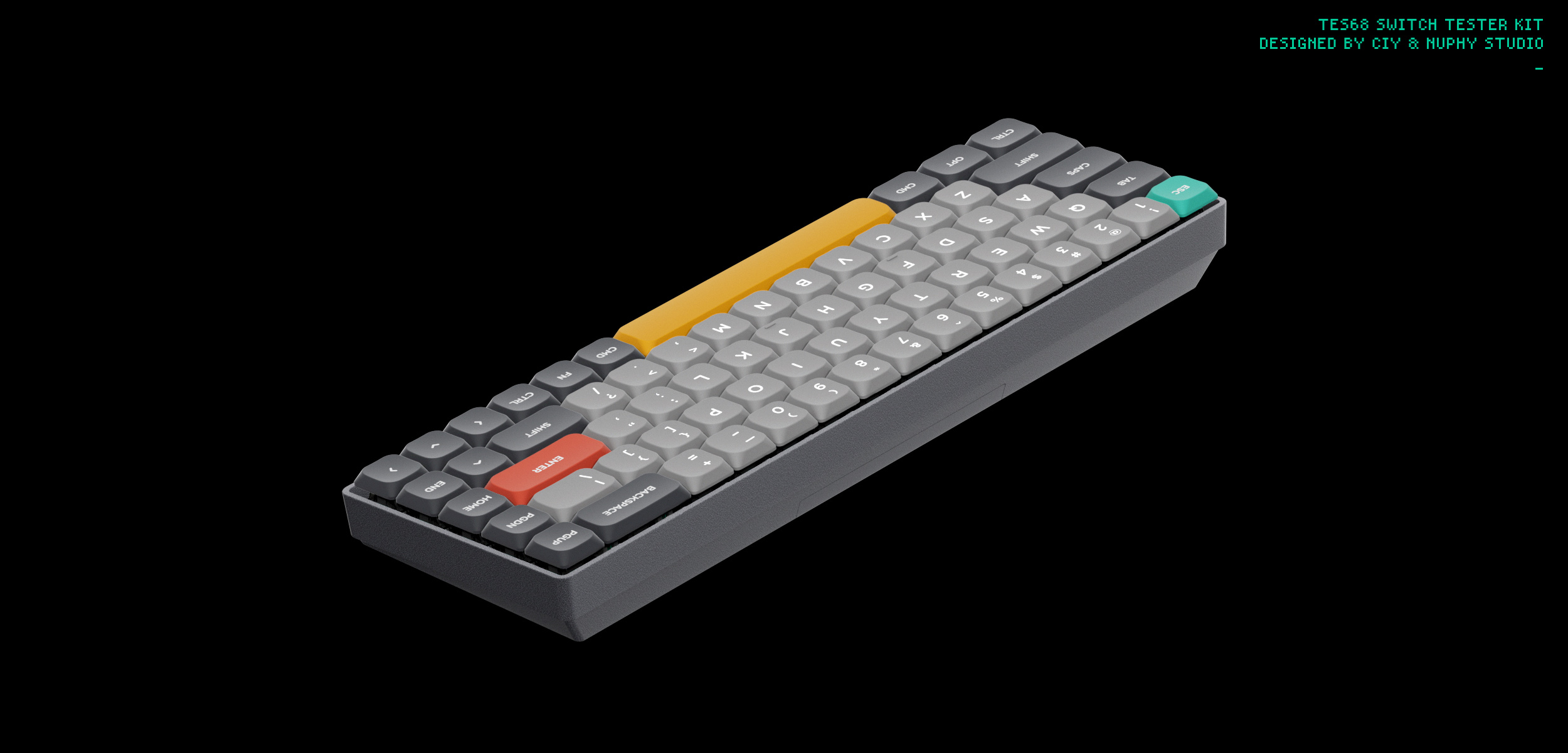 Entering the market of custom mechanical keyboards with a switch tester kit is something unexpected. Thanks to CIY's invitation, we were able to create something fun. We are now working on NuPhy's first keyboard kit which hopefully will be available soon.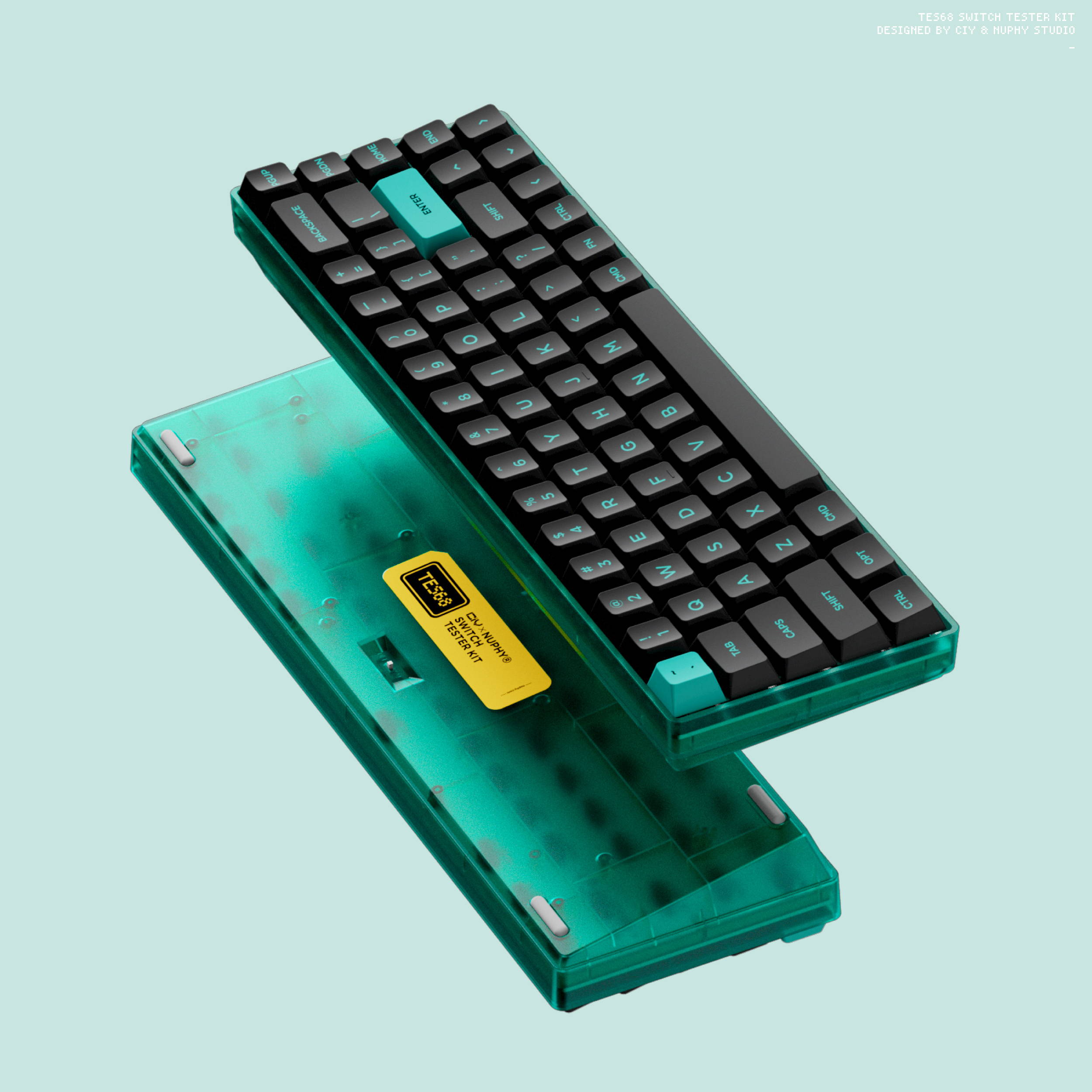 ---