---
BBK BRINGS THE BEST FEEDBACKS

To create an all around, all purpose tactile and acoustic experience that meets our high expectations for Halo65, we need tactile switches that don't just bring you inputs to the computer, but also feedback on those inputs. After testing almost all the tactile switches in the market and finding none of them to offer a satisfactory performance, we have gone the whole nine yards, or more than 2,000 experiments and measurements, to create Baby Kangaroo, or BBK switches, in partnership with the inimitable Gateron.
BABY STEPS THAT MAKE THE TRAVEL GREAT

Our verdict is that it is the extra steps and bits of details that make all the differences: the 13.6mm high resistance and low friction POM stem that shortens the travel greatly than a standard POM stem, the 22mm gold-plated two stage extra length spring that improves the tightness and snappiness of the rebound, and Gateron's pre-lubing process all play a part in the synergy of unlocking the potential of tactile switches for all purpose keyboard users and workers.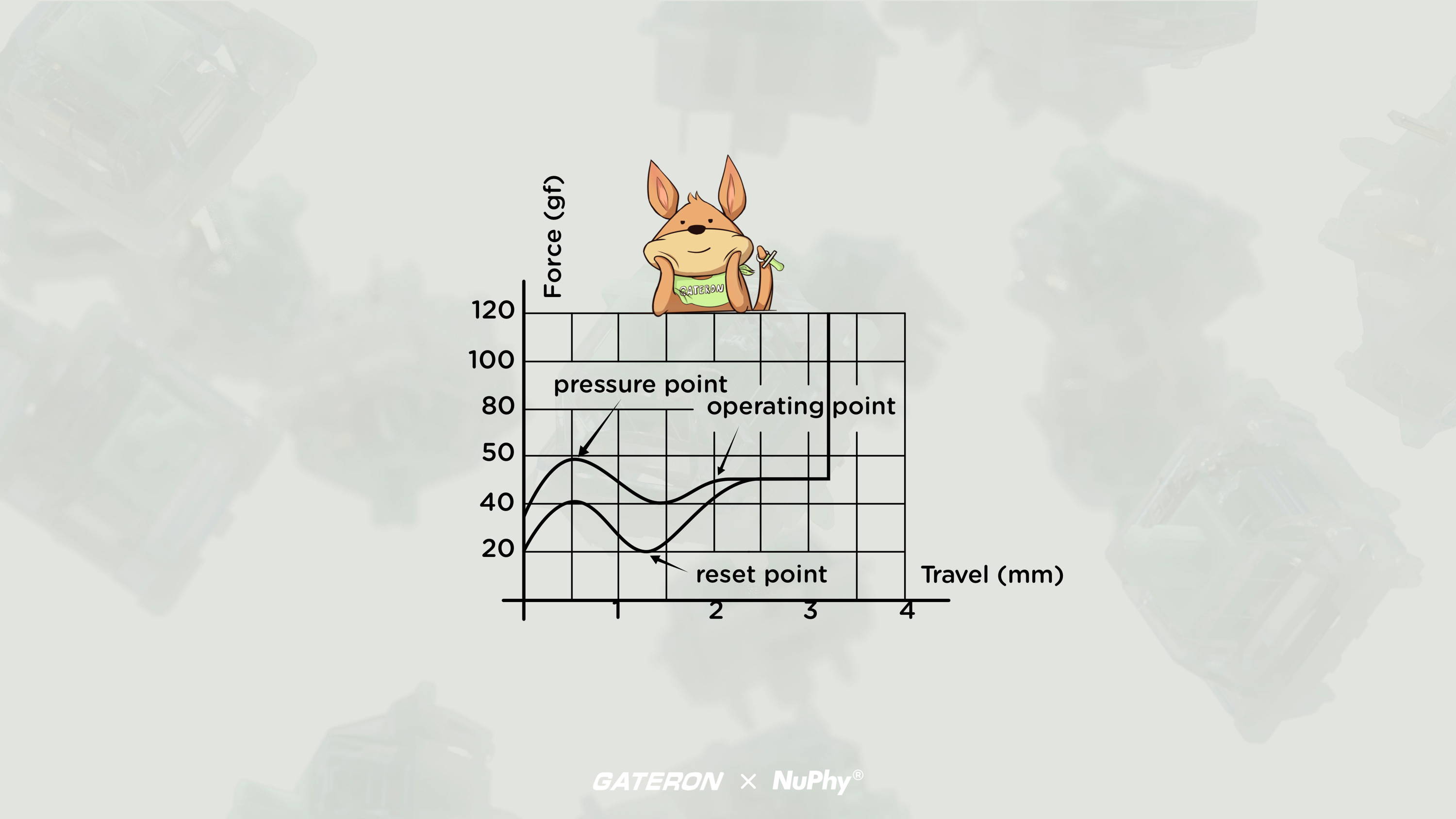 TAP INTO THE ZONE OF TACTILITY

With BBK, you get immediate, strong tactile response for each press: the tactility reaches its peak at just 0.5mm of travel, laying a firm ground early on for a well stabilized downstroke. A equally swift bottom out and a snappy return follows, thanks to the 22mm two-stage spring. Overall, the BBK typing experience is robust, efficient, and powerful.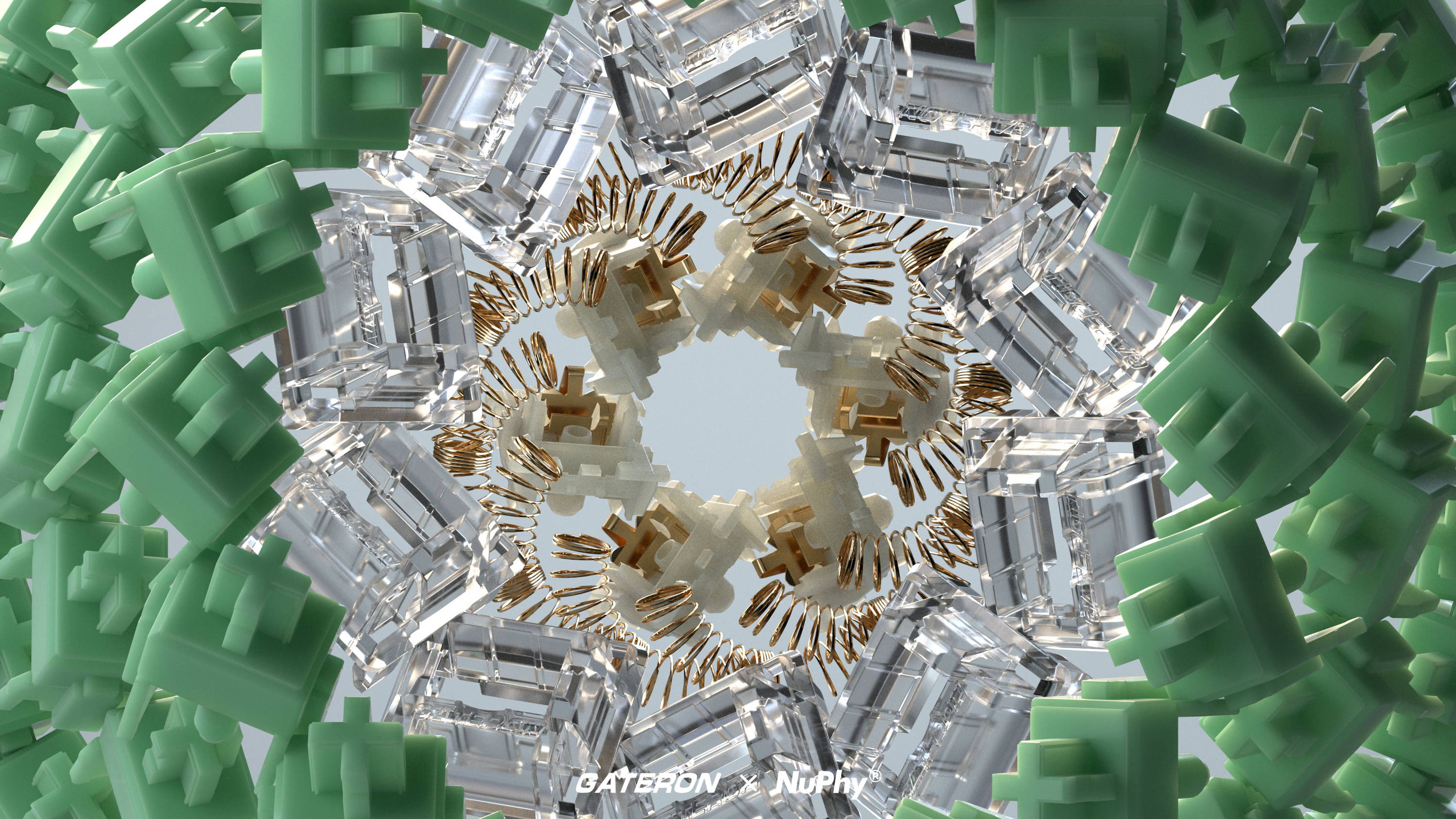 Powerful doesn't have to mean noisy however, BBK's polycarbonate top housing, P66 bottom housing, POM stem and the pre-lubing process work seamlessly together with our built-in damper system to produce a noise-minimized sound profile, distinguishable for its balanced, crisp downstroke click and a deeper upstroke with lingering base notes.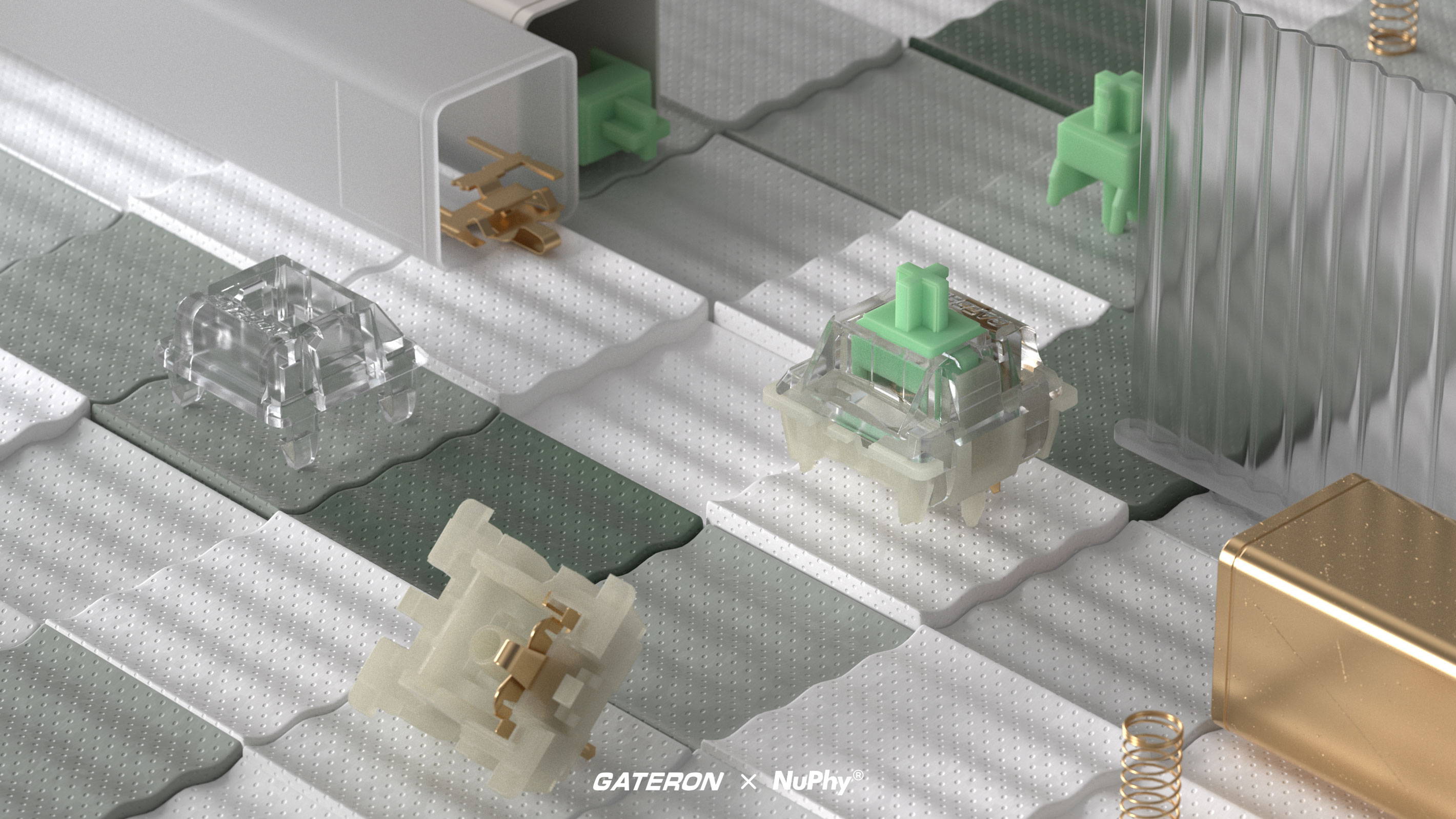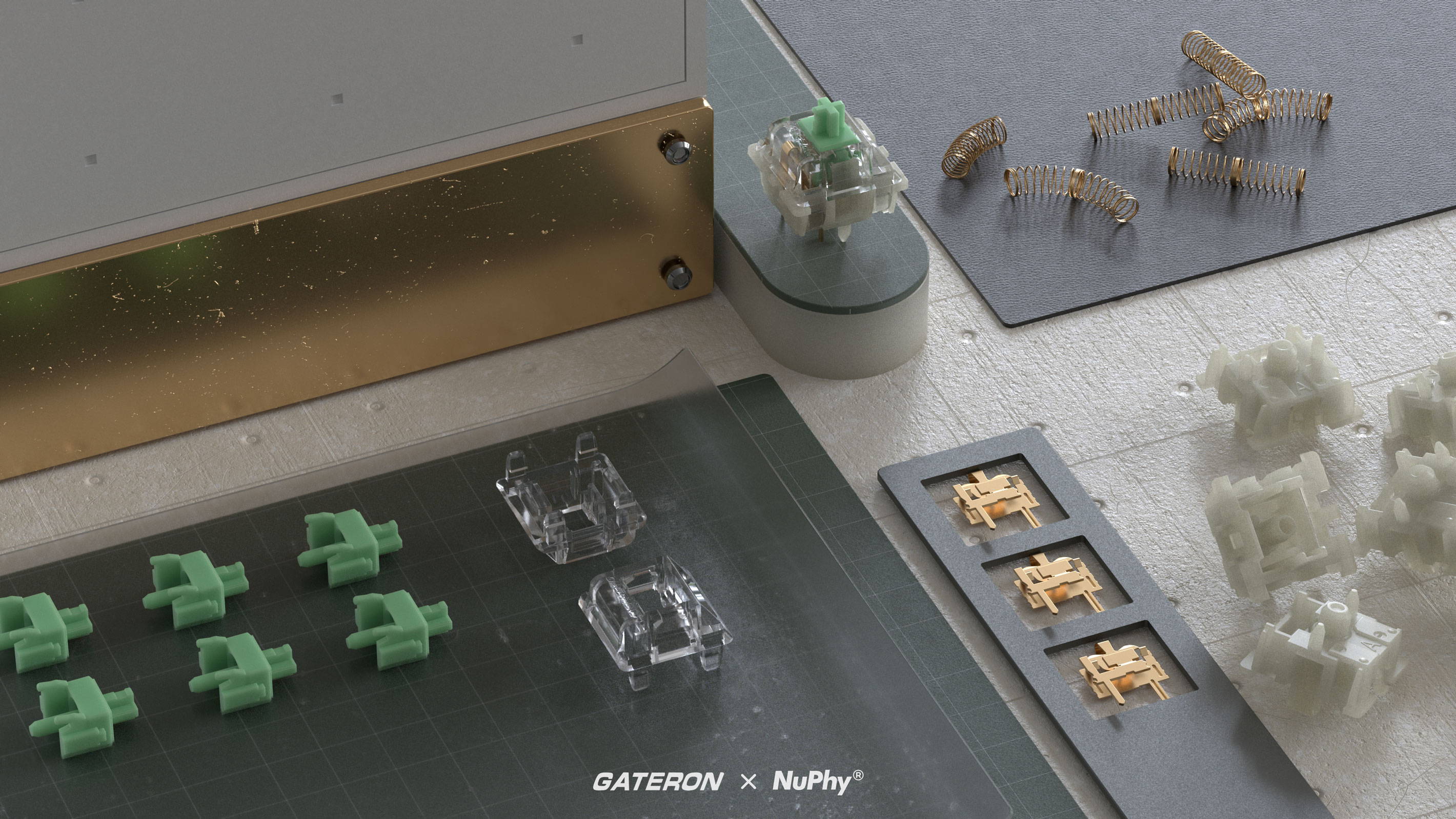 BABY KANGAROO - TECH SPECS