BBK BRINGS THE BEST FEEDBACKS

To create an all around, all purpose tactile and acoustic experience that meets our high expectations for Halo65, we need tactile switches that don't just bring you inputs to the computer, but also feedback on those inputs. After testing almost all the tactile switches in the market and finding none of them to offer a satisfactory performance, we have gone the whole nine yards, or more than 2,000 experiments and measurements, to create Baby Kangaroo, or BBK switches, in partnership with the inimitable Gateron.
BABY STEPS THAT MAKE THE TRAVEL GREAT

Our verdict is that it is the extra steps and bits of details that make all the differences: the 13.6mm high resistance and low friction POM stem that shortens the travel greatly than a standard POM stem, the 22mm gold-plated two-stage extra length spring that improves the tightness and snappiness of the rebound, and Gateron's pre-lubing process all play a part in the synergy of unlocking the potential of tactile switches for all purpose keyboard users and workers.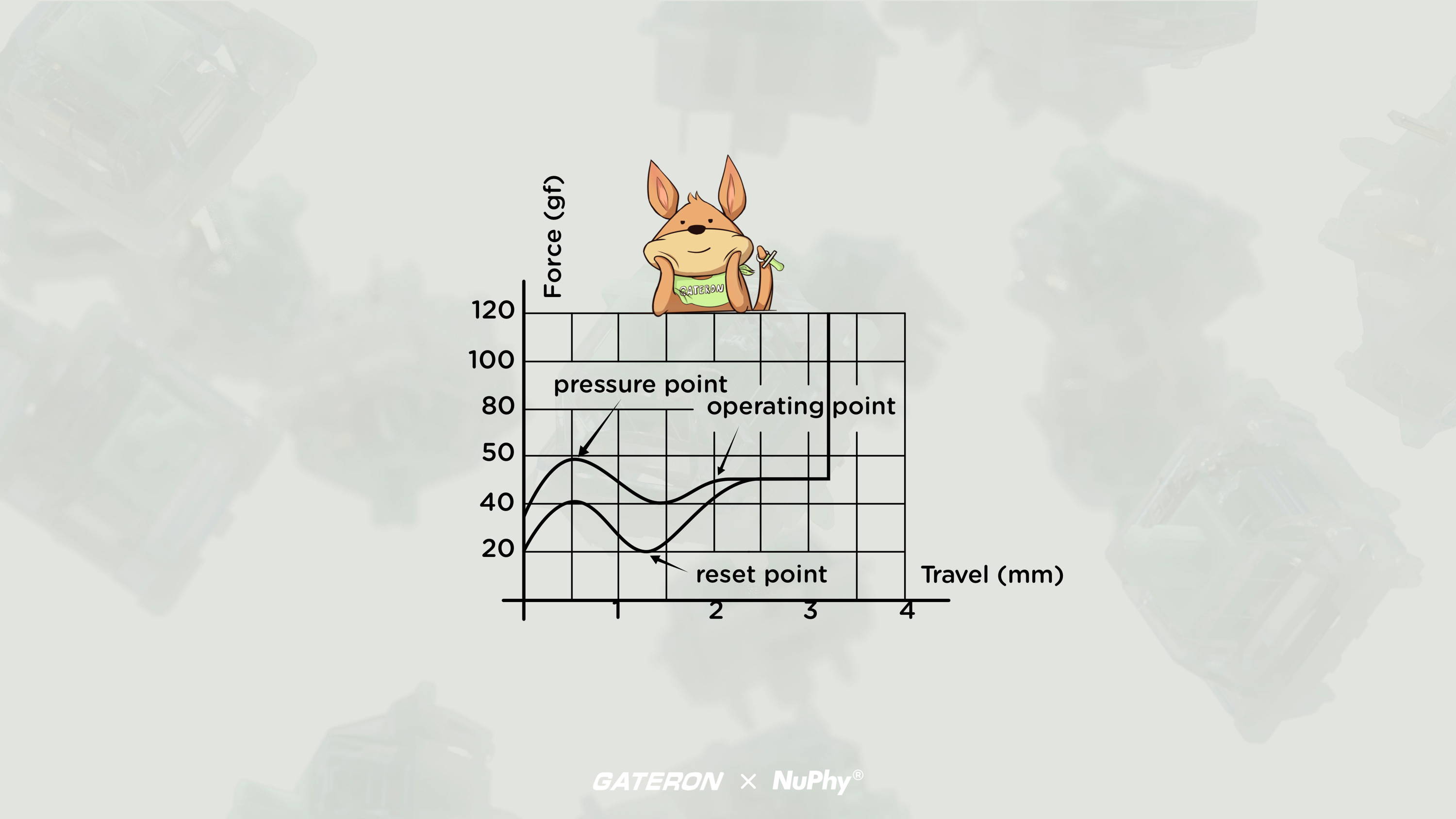 TAP INTO THE ZONE OF TACTILITY

With BBK, you get immediate, strong tactile response for each press: the tactility reaches its peak at just 0.5mm of travel, laying a firm ground early on for a well stabilized downstroke. A equally swift bottom out and a snappy return follows, thanks to the 22mm two-stage spring. Overall, the BBK typing experience is robust, efficient, and powerful.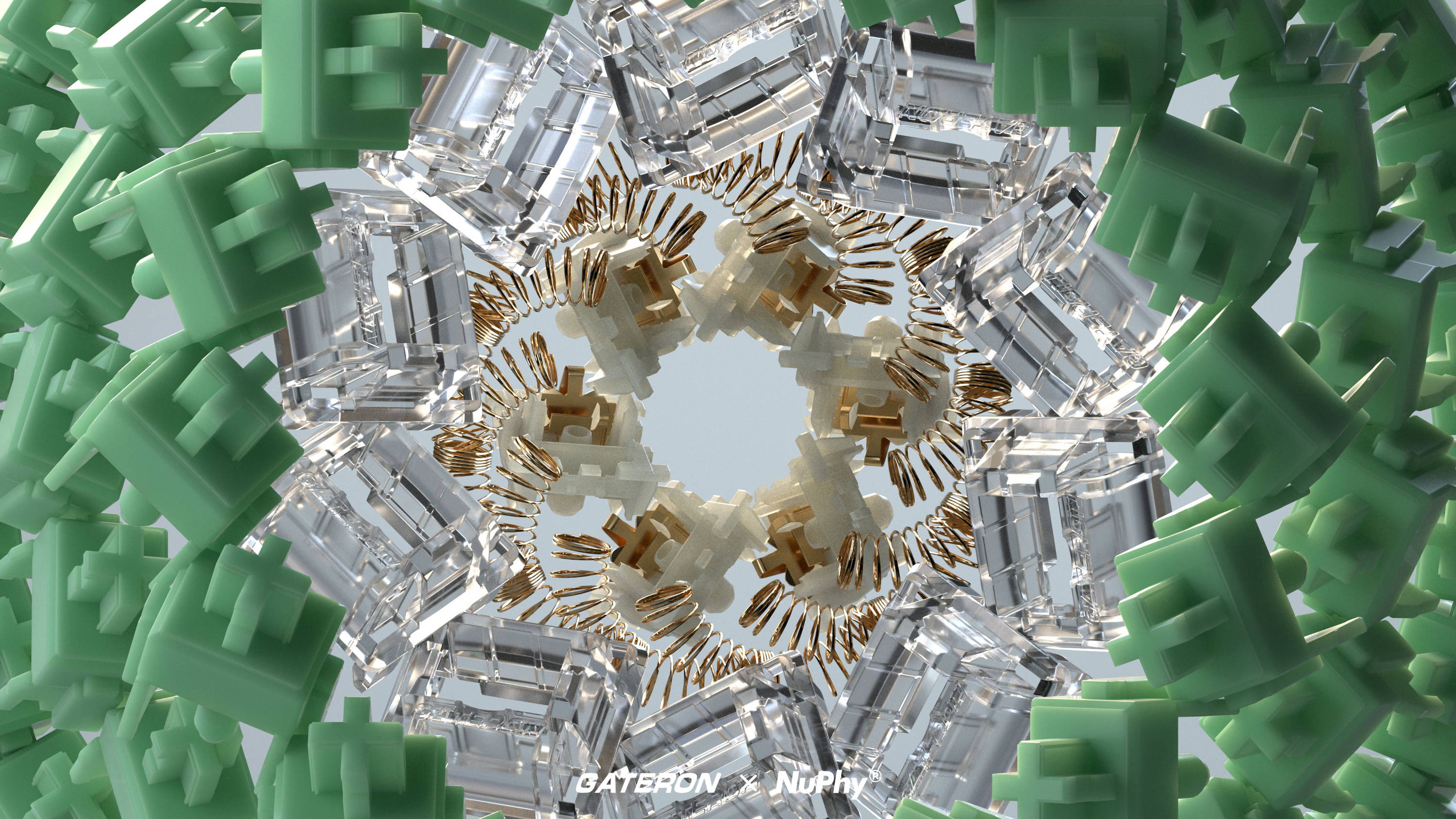 Powerful doesn't have to mean noisy however, BBK's polycarbonate top housing, P66 bottom housing, POM stem and the pre-lubing process work seamlessly together with our built-in damper system to produce a noise-minimized sound profile, distinguishable for its balanced, crisp downstroke click and a deeper upstroke with lingering base notes.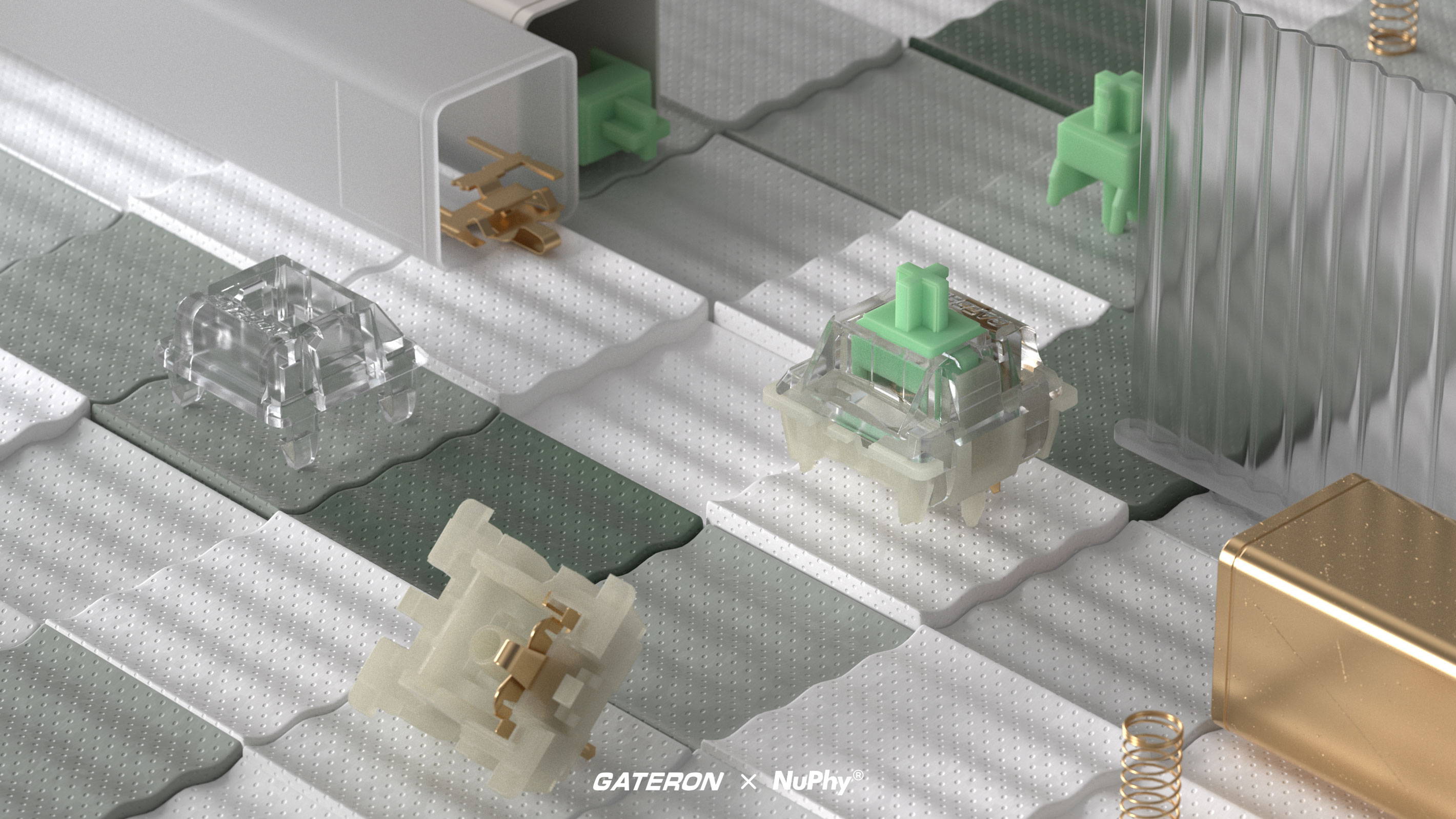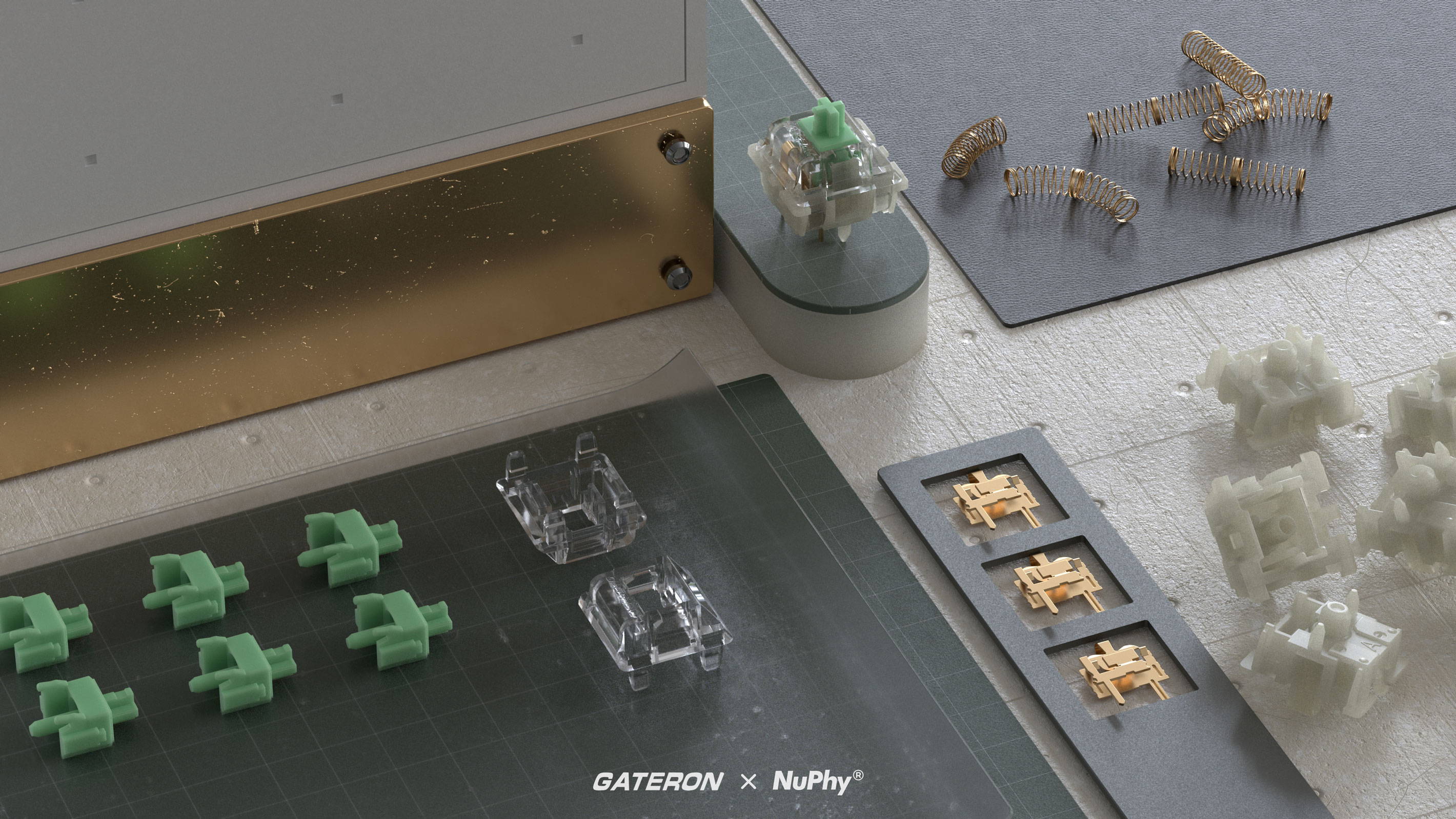 BABY KANGAROO - TECH SPECS
bottom housing: nylon pa66
22mm gold-plated two-stage spring
100%
would recommend this product
KA

Great switches—Very tactile—Fantastic if you like a firm switch

I absolutely love my Halo 96 with the Night Breeze switches; I mean, I really love it. So I figured I couldn't go wrong with any of the Nuphy x Gateron collaborations, and as far as I know, you really can't go wrong. I have the Night Breeze, Baby Kangaroo, MXBlue, MXBrown, and the Holy Panda. Switching out caps and switches on the Halo96 is easy as can be, too, with the Nuphy keycap puller included with the keyboard. I couldn't be happier with my purchase or the quality of Nuphy's products/services. I would recommend them without hesitation, and I plan to buy a lot more Nuphy stuff. If you're on the fence, I don't think you'll have any regrets after buying any of Nuphy's products.

D

Great Typing Switch

I chose these switches for my Halo65 as I was after something similar to browns. These switches feel fantastic to type on, they have such a crisp feel and positive feedback so you know you've actuated the switch. I was able to comfortably use these for daily work at home albeit slightly heavier than browns. The switches have a lively and poppy sound and can be quite loud depending on your desk and room. While the sound is mostly pleasing, there is some noticible pinging.

However after using them for a while I started to notice that some switches weren't as crisp anymore and felt soft when bottoming out. I diagnosed the issue and realised that the Baby Kangaroo has great build quality however they are sensitive to lubing. For optimal sound and feel care needs to be taken not to overlube or underlube the switch.

For reference I received these switches in Nov 2022 so factory lubing most likely would've improved since then. My Halo65 is unmodded and in stock form. I have since purchased Night Breeze switches and wow! I will leave my review for those too.

Jacques D.

Verified Buyer

Baby Kangaroo

Had ordered the Halo 96 with Amazon. It came with the Baby Raccoon which are also great. Then got the Baby Kangaroo and find them too be tactile and a little tocky, wonderful feel to go along with this exceptional keyboard. Thank you for the great products.

I

Best 65%

Hello Nuphy Team, This is my best purchase for 2023 for the keyboard, been using this already every day.

i love the switches and the size of the keyboard, still preparing for reviewing this.

hope we can have a separate case for the keyboard.

Delivery box Thumbs Up!

Delivery period 10 Days in PH

i would love to get another one soon.

Cheers Nuphy!

AV

Unusual but nice

If you're bored by the usual tactiles, but still don't want a linear, this might be worth the experiment. The bump is all the way near the beginning, and it's almost imposible to not bottom out. If you care about the noise, this might not be the switch for you. If you care about the sound, it might be just the thing you'll like.

Switchs are lubed, and housings are very tight - no play in them at all. One in maybe 20-30 switches has a slight high pitched buzz, and not all switches produce the same frequency clack, but if you sort them out and bin them, you can get a VERY nicely sounding keyboard.

At the risk of having a lot of people frown at me - i really want to try these out with o-rings as well. Since the bump is at the top, there should be no noticable mushyness, but it might result in an even nicer thock.
Reviews Loaded
Reviews Added