Air75
Air75 is NuPhy Studio's new interpretation of ultra-slim mechanical keyboard. Thanks to the re-innovated aluminum alloy processing method and the translucent frosted bottom shell with glossy stainless steel nameplate, we have achieved a balance between aesthetics and practicality. We are also bringing you the world's thinnest PBT keycaps, COAST, a more simplistic AirFeet™ and a brand new NuFolio. All of these have separated Air75 from other keyboards in all aspects, providing you with a unique choice in the market.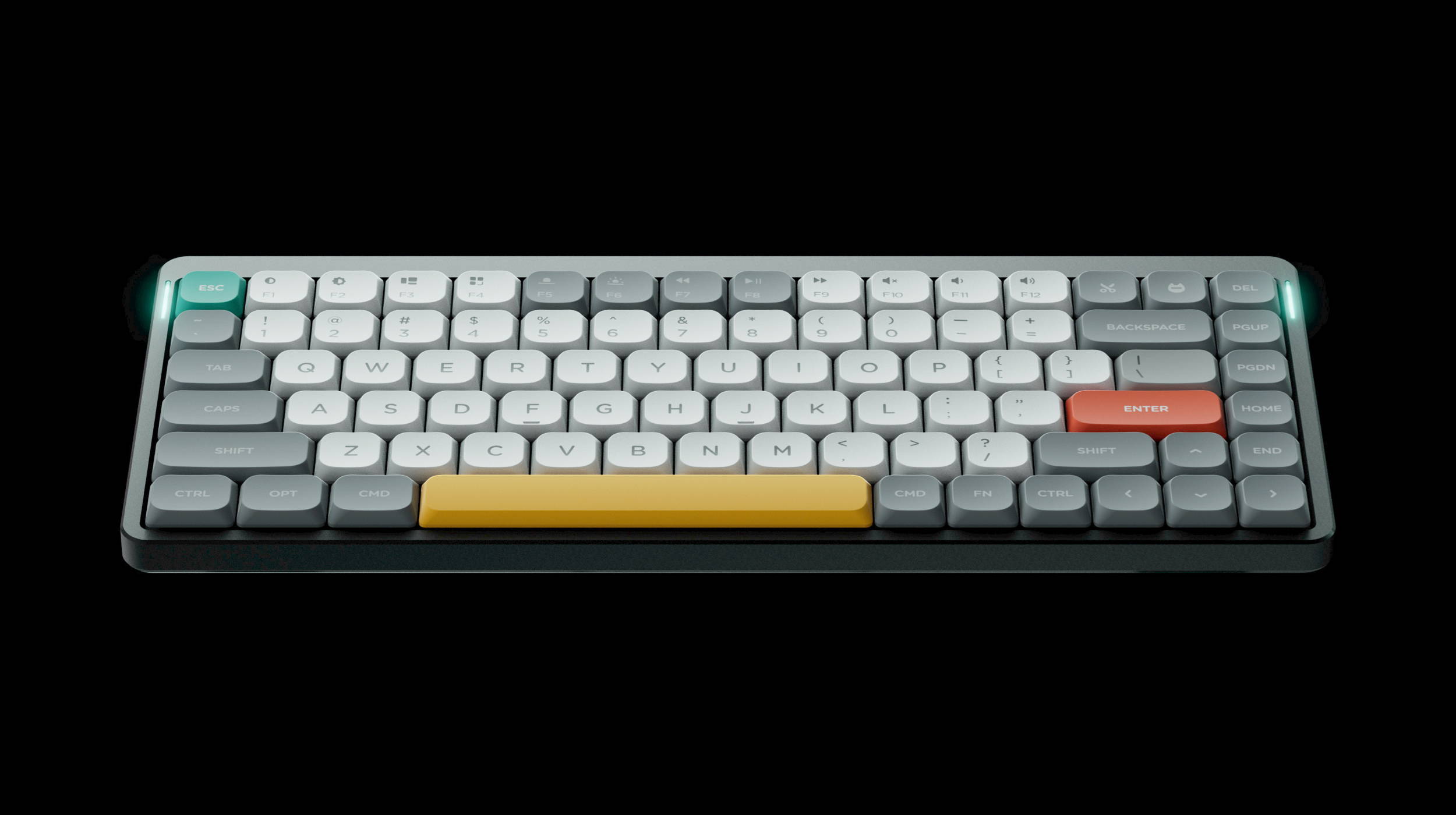 Two years ago, we applied aluminum alloy stamping method to create the unibody case of NuType F1. Different from the CNC machining process, this new processing method allowed F1 to maintain its unibody design while lowering its weight and dramatically decreasing production time and cost.
Now, Air75 demonstrates a brilliant upgrade of aluminum alloy processing method. We applied reverse stamping to the top of the aluminum frame so that the entire surface would recess. This method helped us successfully hide the mechanical switches and perfectly maintain the unibody design. Thus, Air75 is truly a work of art, not just a tool.
Wireless & Battery Capacity
The unibody case design of NuType F1 was breathtaking. Obviously, followers soon appeared on the market - most are much bigger brands than us. However, we also encountered a user experience issue; the all-metal casing affected the reception and transmission of Bluetooth, which not only increased the delay of keyboard input but also decreased battery life.
The novel design of Air75 has successfully avoided this problem. We deliberately left a space in the lower half of the aluminum frame, and used a translucent plastic bottom shell to fill the gap. This change allows you to have lower latency when using 2.4G wireless or Bluetooth and prolongs battery life.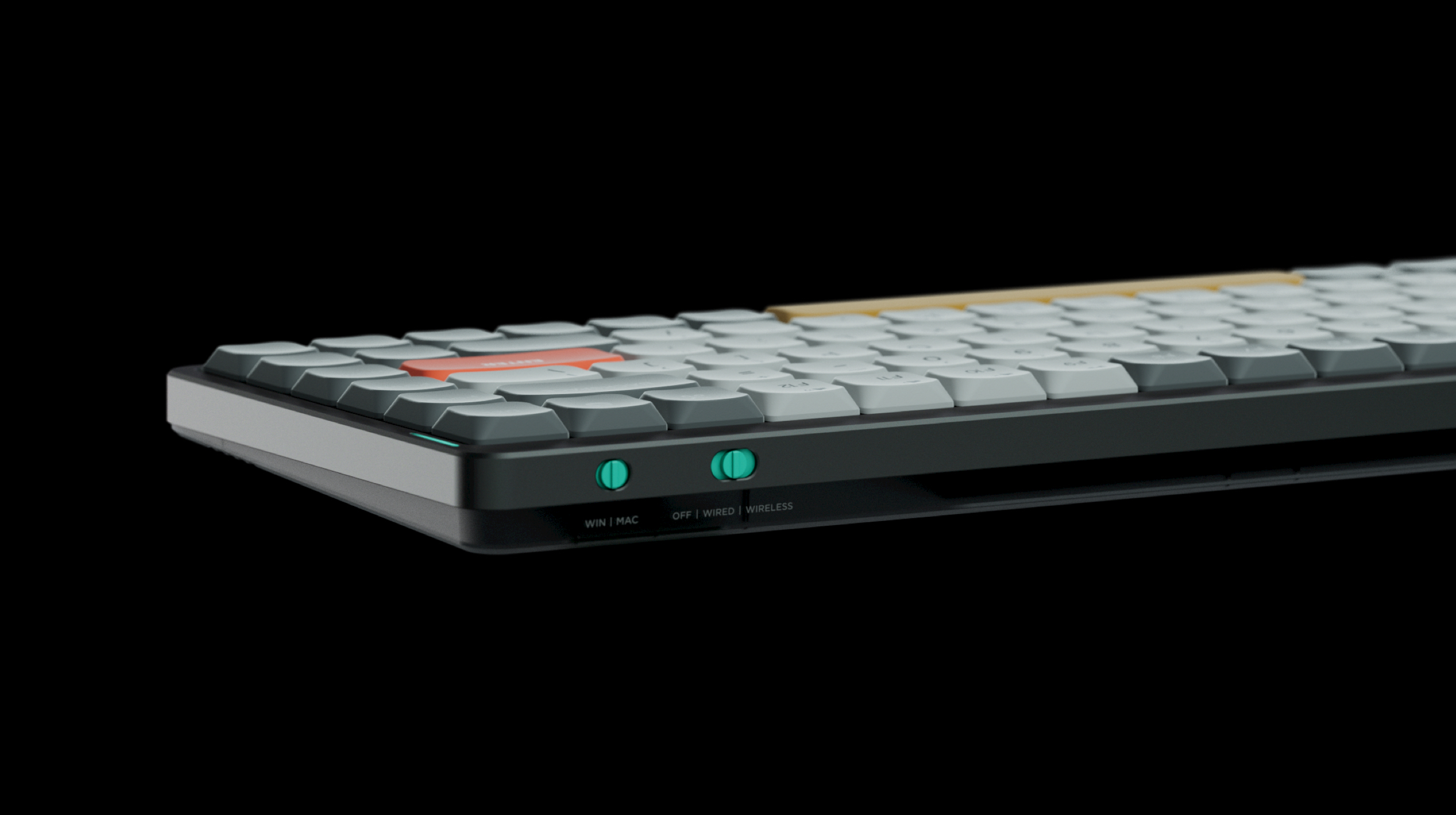 We use a 2500mAh battery in Air75, which provide 39% more power than F1, while maintaining the same thickness, which is 16mm to 21mm. To ensure that users do not see the battery directly through the translucent bottom shell, we also have increased the size of the stainless steel nameplate to cover almost the entire battery. When you look at the bottom of Air75, you can see that the translucent plastic material complements the glossy stainless steel nameplate. Meanwhile, you can vaguely see the circuit of the PCB, which is a desirable effect.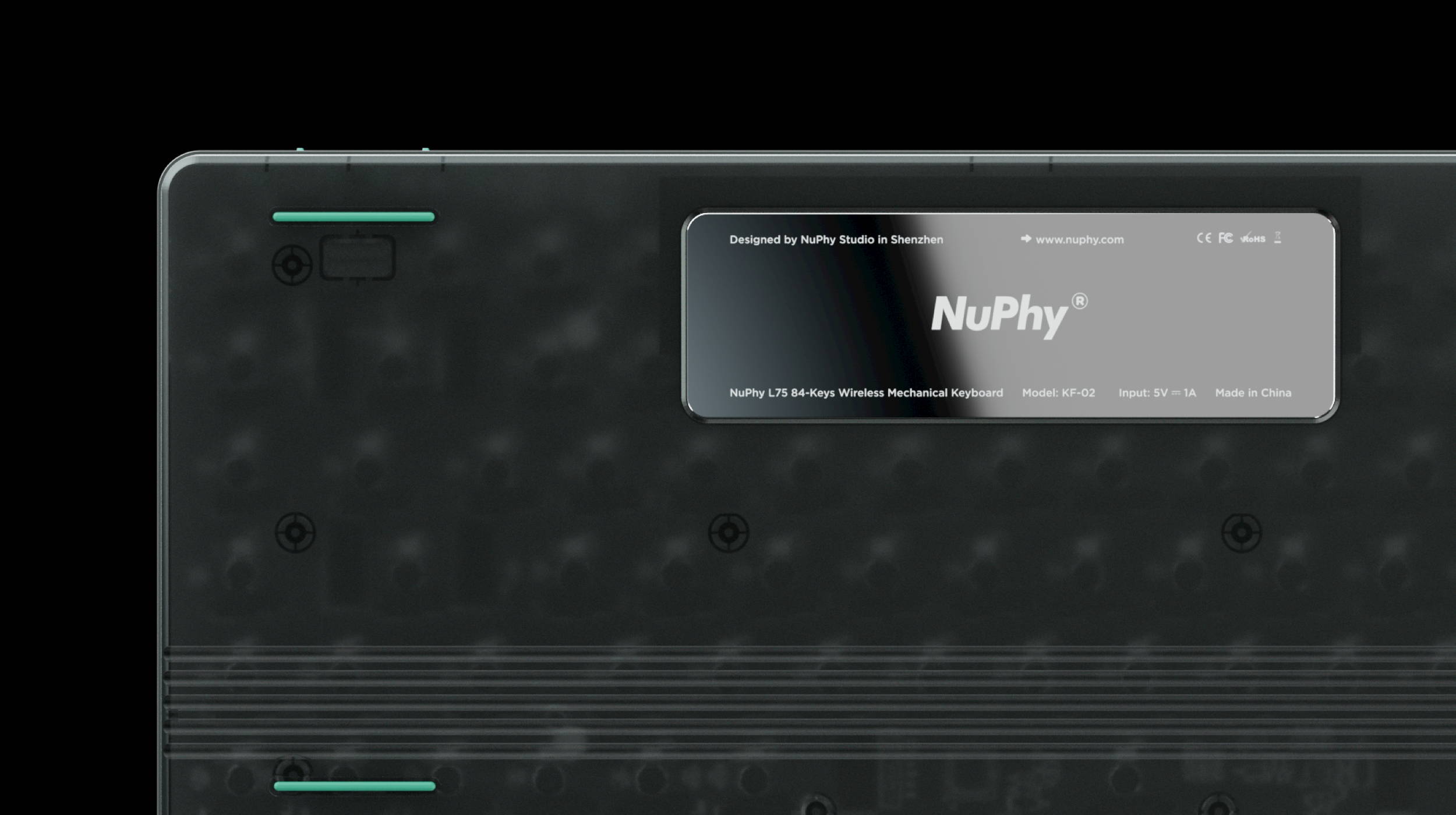 Truth be told, it was not an easy choice for us to give up the ABS keycaps of NuType F1. After all, we have only used them in one product, which means switching to something else would lead to poor input-output ratio. However, once we determined to make Air75 the benchmark of ultra-slim mechanical keyboards, creating a brand new ultra-thin PBT keycap became our only option.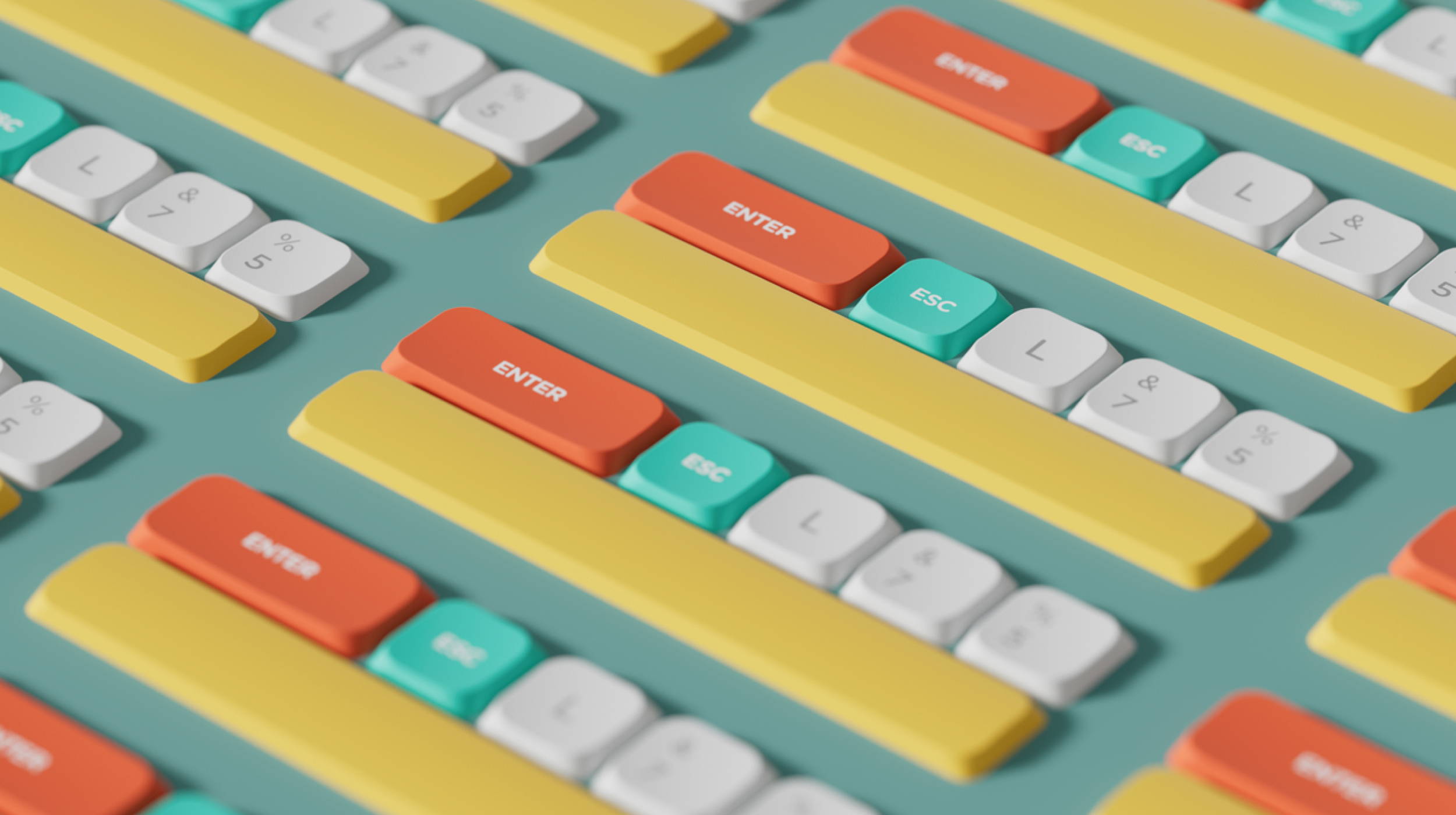 COAST is the world's thinnest PBT keycap as well as the low-profile keycap with the best feel. COAST profile uses a spherical design similar to SA profile. We also increased the finger contact area at the top, ensuring both input accuracy and comfort. In terms of the appearance, the outer rounded corner of COAST was designed to be at the same center as the aluminum frame rounded corner of Air75, ensuring a harmonious overall effect.
We also designed a brand new multimedia function icon for COAST. If you are a macOS user, the scissor icon represents partial screenshot; to take a full-screenshot, simply press FN + scissor.
The name COAST was inspired by its color scheme which reminds one of the seaside. Please watch the video below with your audio on.
We also designed two matching colors for this keycap. One is Daylight, representing the coast during the day; the other is Twilight, symbolizing the coast at dusk. We are currently designing another matching color, Midnight. Please subscribe to our newsletter to be informed of our latest product information.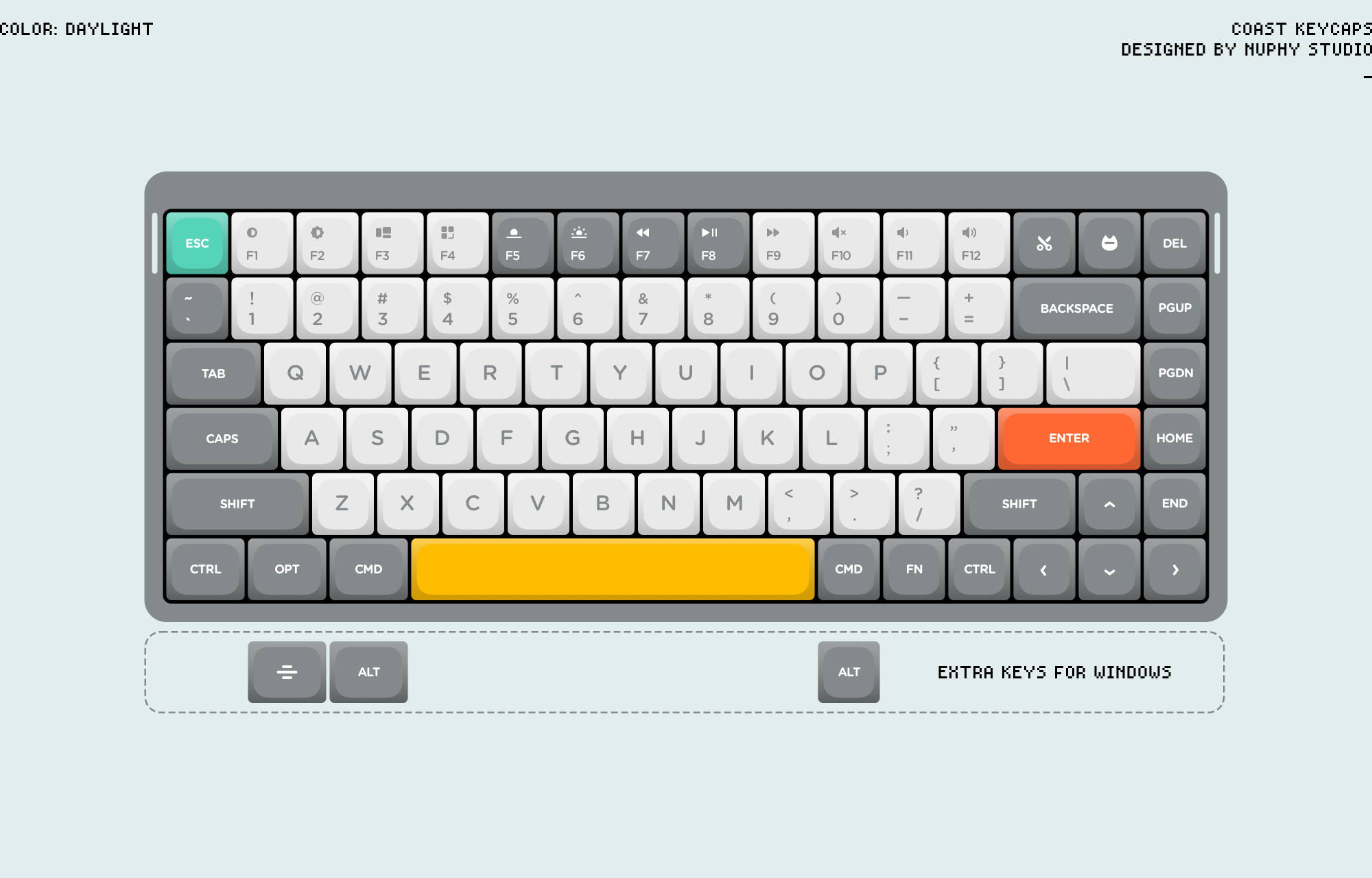 When designing the indicator light for NuType F1, we hoped that it will be hidden when inactive and noticeable when active. The result, however, was not ideal. To view the indicator light, we often had to move our left hands, which was inconvenient. We followed the same concept when designing Air75 but achieved a far better result by adding an RGB light bar on each side of the aluminum frame. When inactive, the light bar appears hidden inside the frame; when the light is on, you can see it immediately without moving your hand.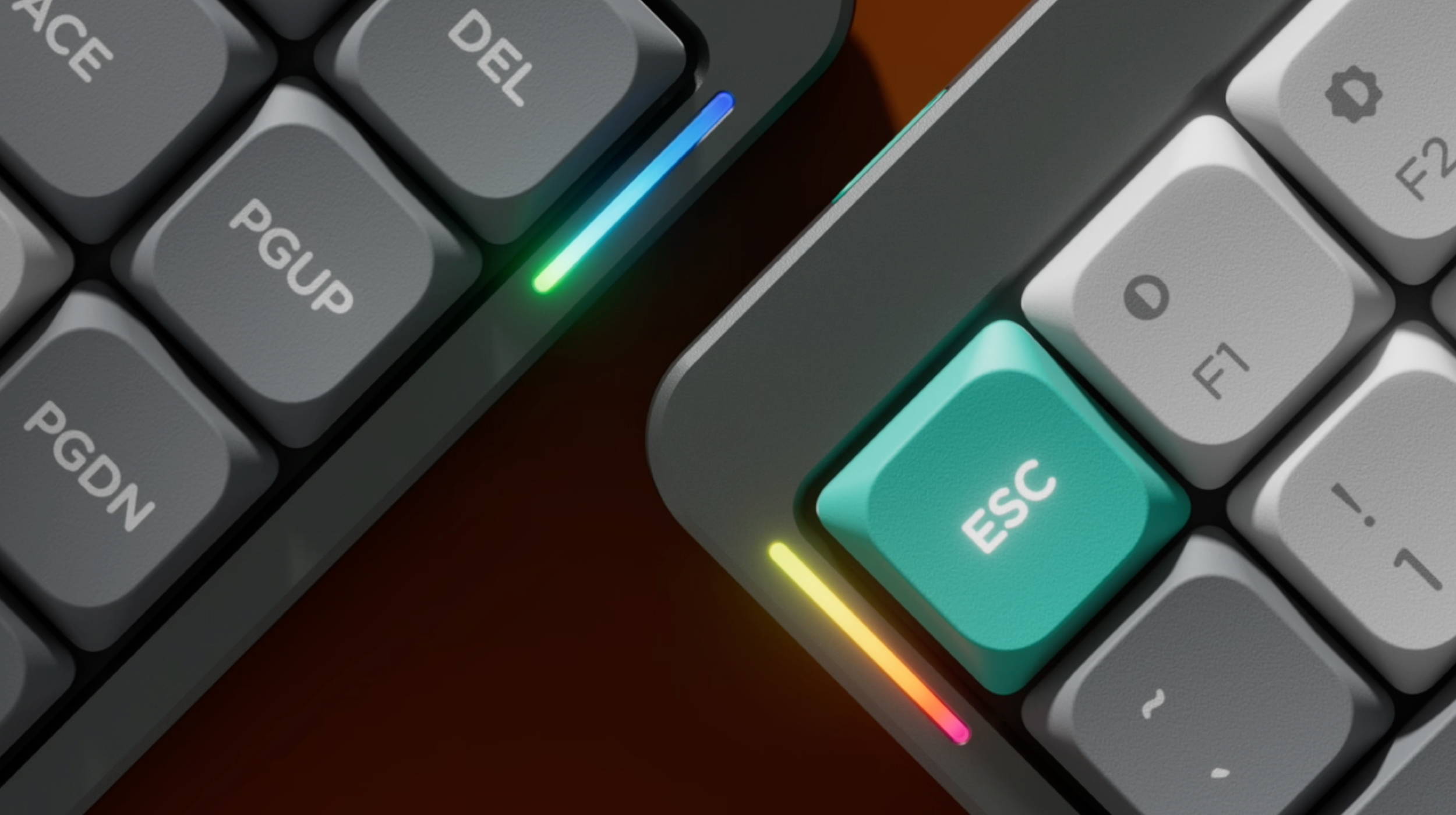 NuType F1 is the world's first keyboard designed to be dockable to MacBooks and other laptops with its iconic "T" footing. With Air75, we changed the "T" into "—", enabling the keyboard to be compatible with more laptops and giving it a more simplistic look. We also designed two magnetic foot pads which can angle the keyboard from a 3.5 degree to a 6.5 degree so that you can perfectly adjust it for different scenarios.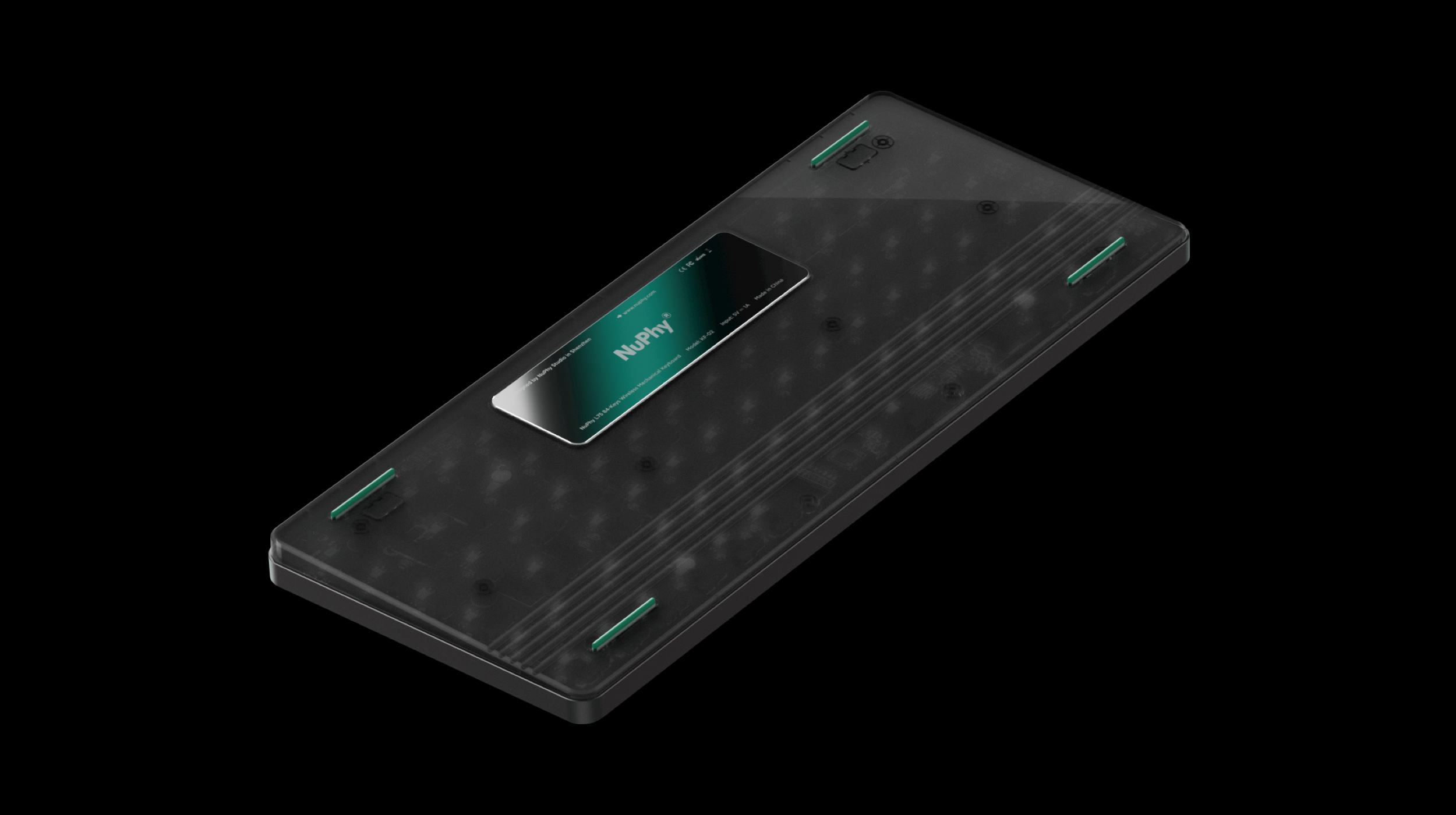 Also we designed a brand new look for NuFolio V2 with greater details and used more high-end fabrics.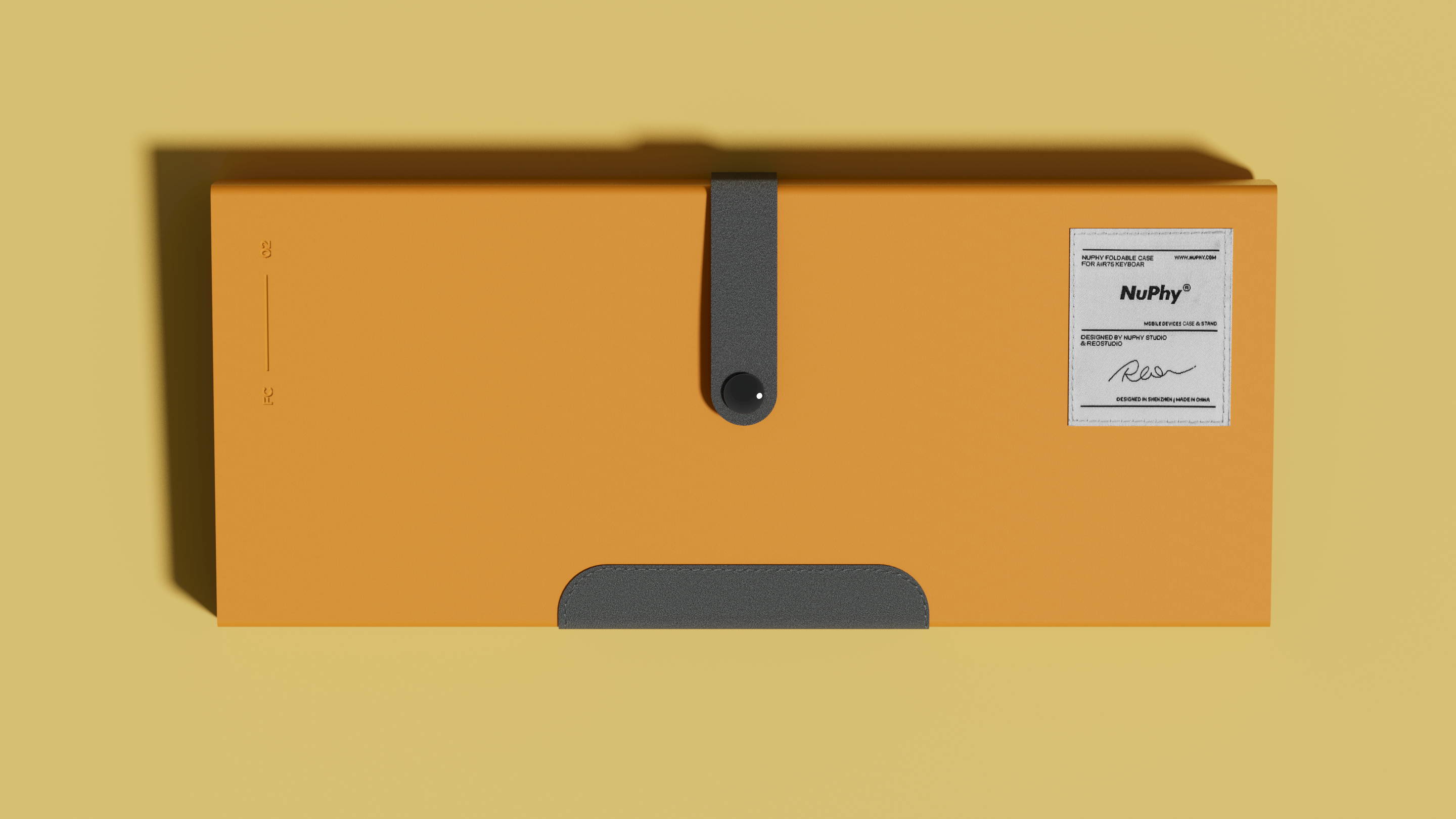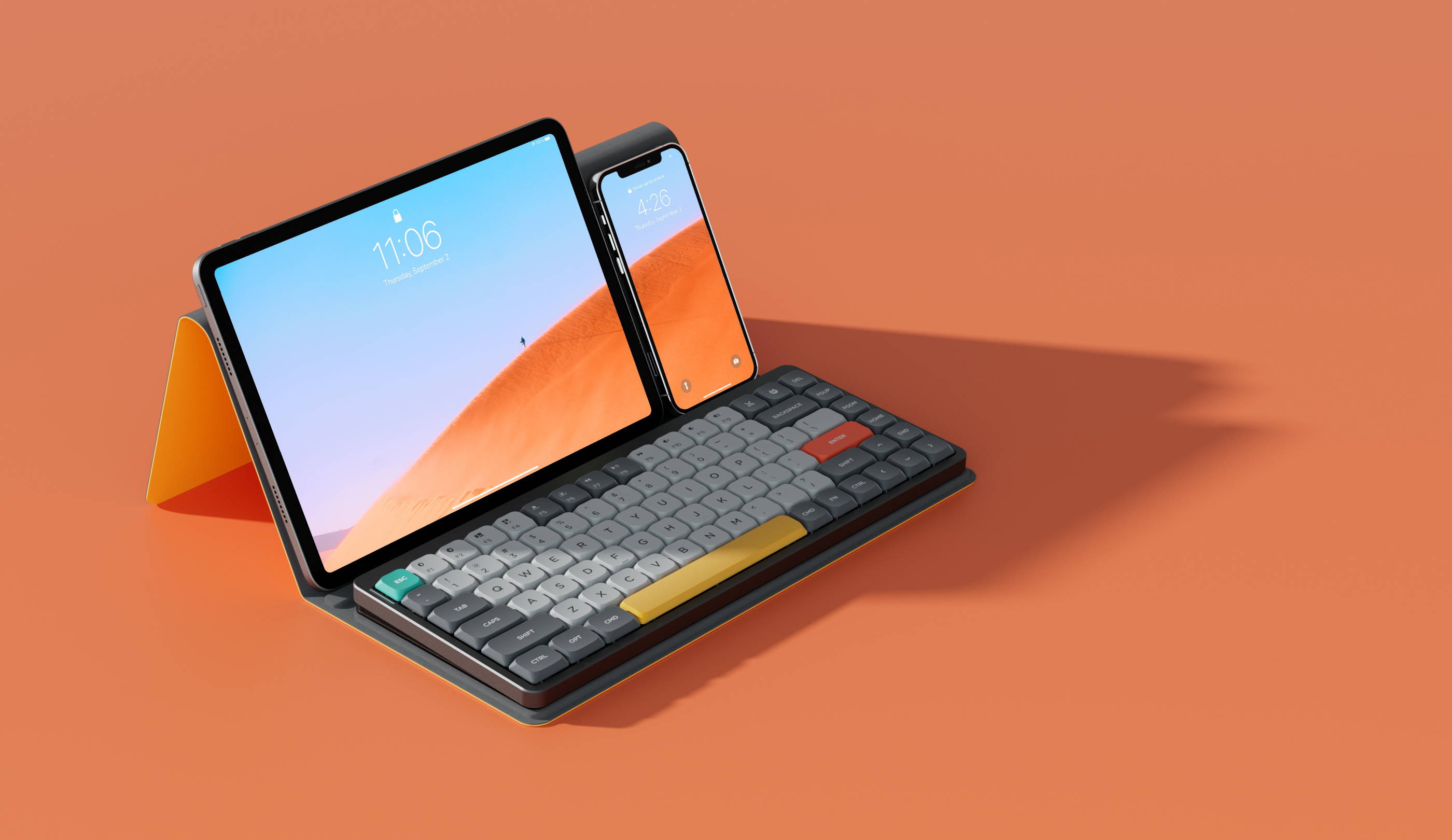 Innovation is an adventure
For us, products are vehicles of innovation; a product without innovations is soulless and not worth creating. Air75 carries our ideas and at the same time gave us unprecedented challenges. From the new aluminum alloy stamping method, the world's thinnest PBT keycaps, the hidden RGB sidelights, and the 2nd generation AirFeet™ and NuFolio V2, we refined "NuType" from all perspectives by attending to every little detail, leading to optimal user experience.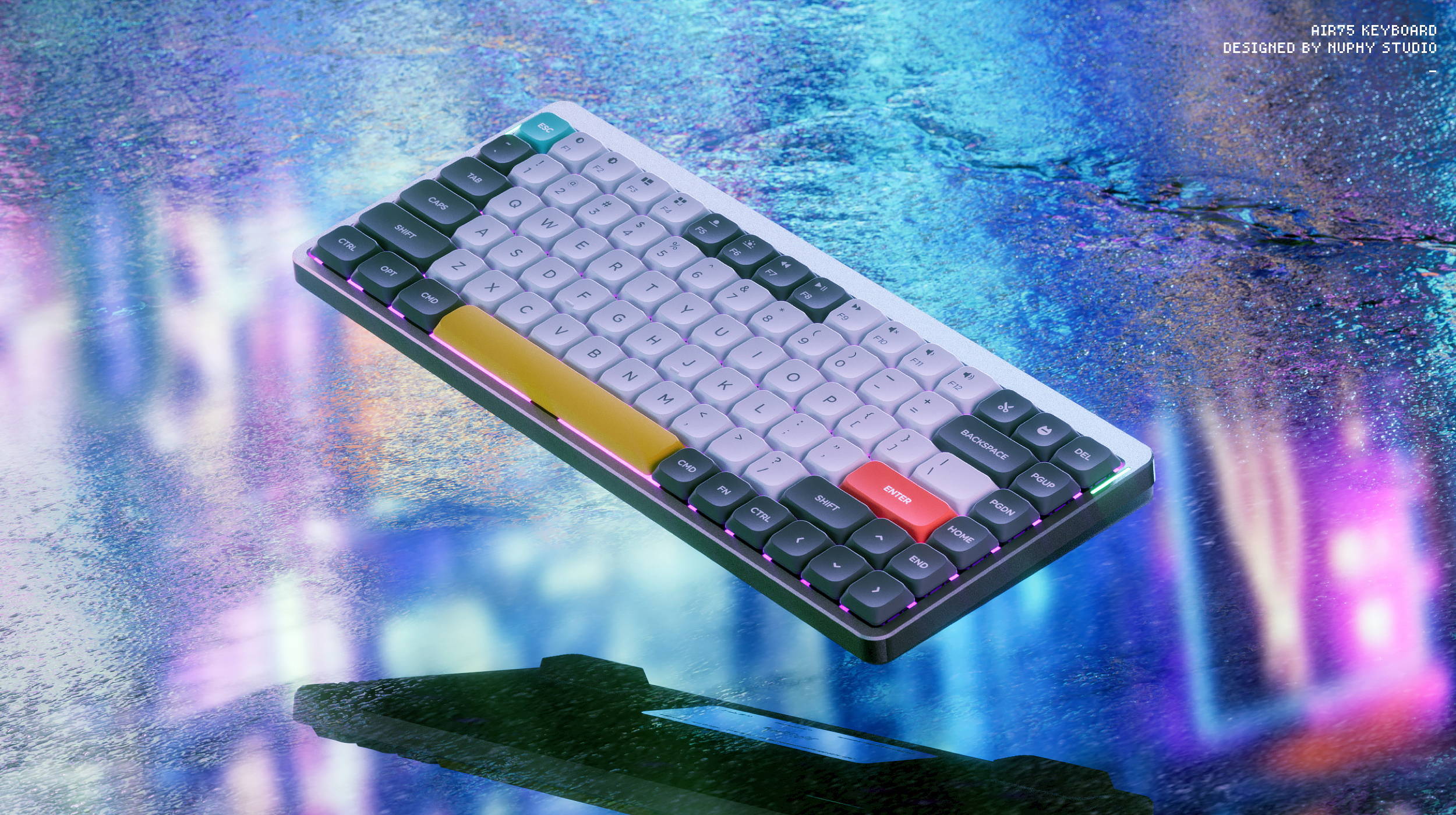 ---