Halo65
When we started conceptualizing and designing NuPhy's first high-profile keyboard a year ago, our goal was to create a compact wireless-enabled productivity tool with a distinctive NuPhy style. A year later, when we watched Halo65 evolve from idea to reality, we knew it had far exceeded our initial expectations. Now, we can finally bring this marvel to you, a wireless mechanical keyboard that embodies our boundless creativity and passion in every aspect.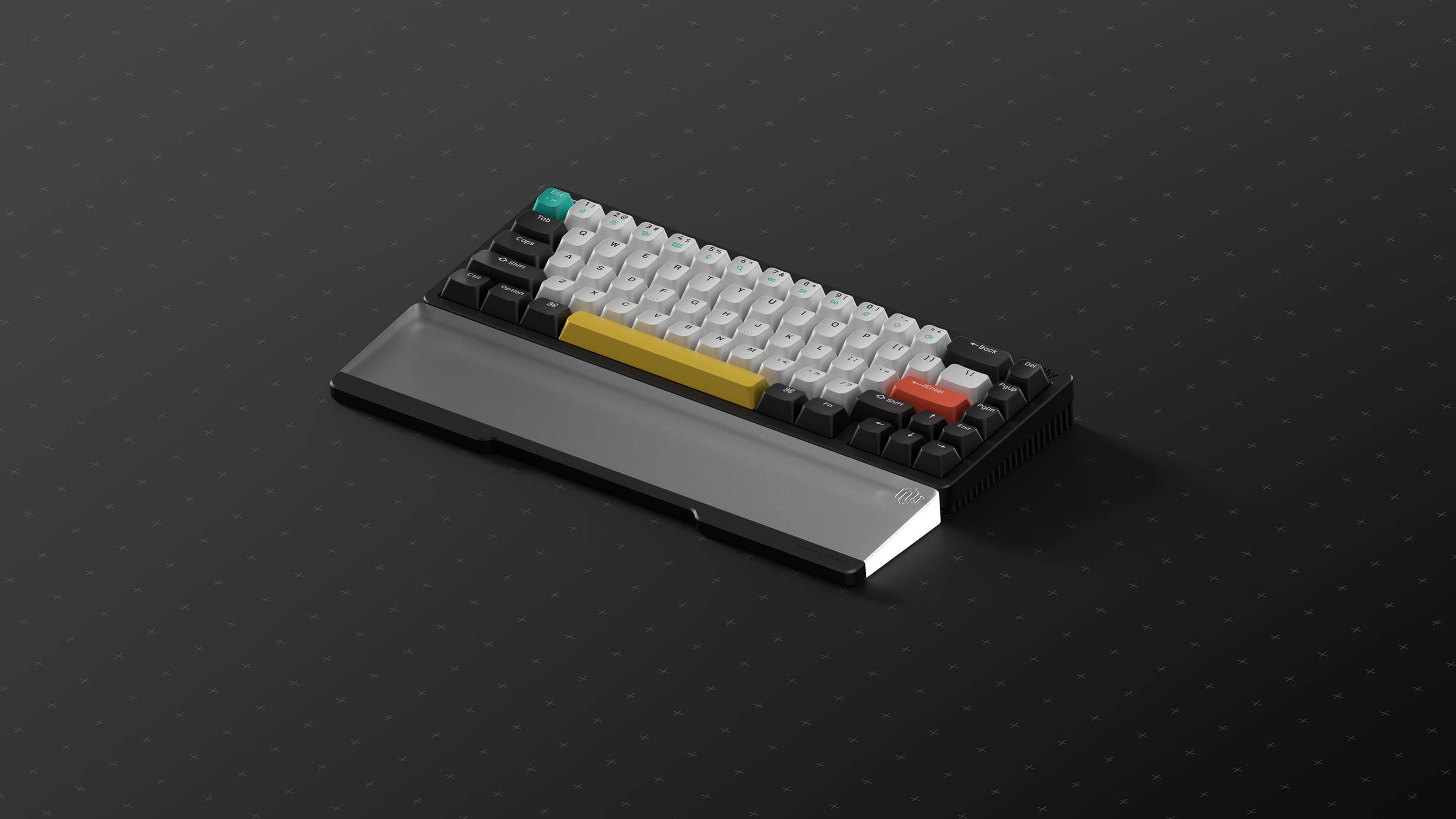 With an innovative unibody aluminum design, glamorous Sidelights and the iconic COAST PBT keycaps, Air75 & Air60 is distinct among ultra-thin mechanical keyboards. In the new Halo series, we will, as always, incorporate our unique interpretation of mechanical keyboards into product design.
Halolight is another successful attempt at product structure since Air75's unibody aluminum design. Many keyboards feature RGB lights for decoration, but they can only be appreciated from a distance or through reflections on a desk in the dark. We thought, perhaps we can adjust the structure, so that the RGB light strip illuminate the "inner" and "outer" apertures simultaneously. This way, you can see the RGB light strip while typing. So we hollowed out the aluminum alloy body and replaced it with translucent plastic, allowing RGB light to shine through which also created a real "three dimensional" RBG light strip inside the aluminum alloy body and the periphery of the keyboard. This is the origin of 'Halo'.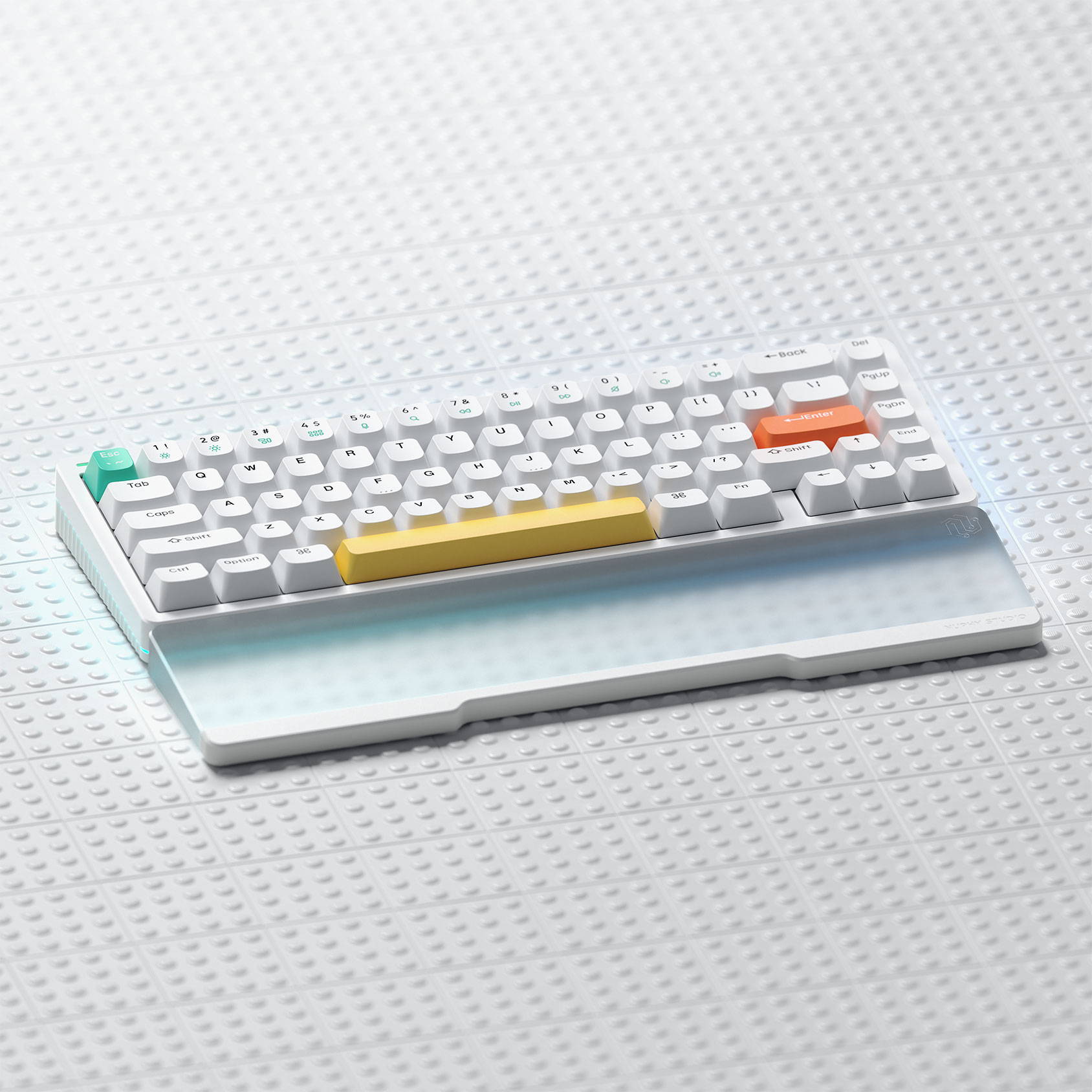 As for the design of the bottom, we drew inspiration from the common grooves on the Ionic columns in ancient Greece. The traditional architectural style brings a touch of the classic era. Looking from certain angles, the combination of these grooves and Halolight can create a water-flowing visual effect. Like Air75, Halo65's bottom is made of plastic, which makes it easier for wireless signals to pass through. Combined with a battery of up to 4000mAh, it has further extended the battery life.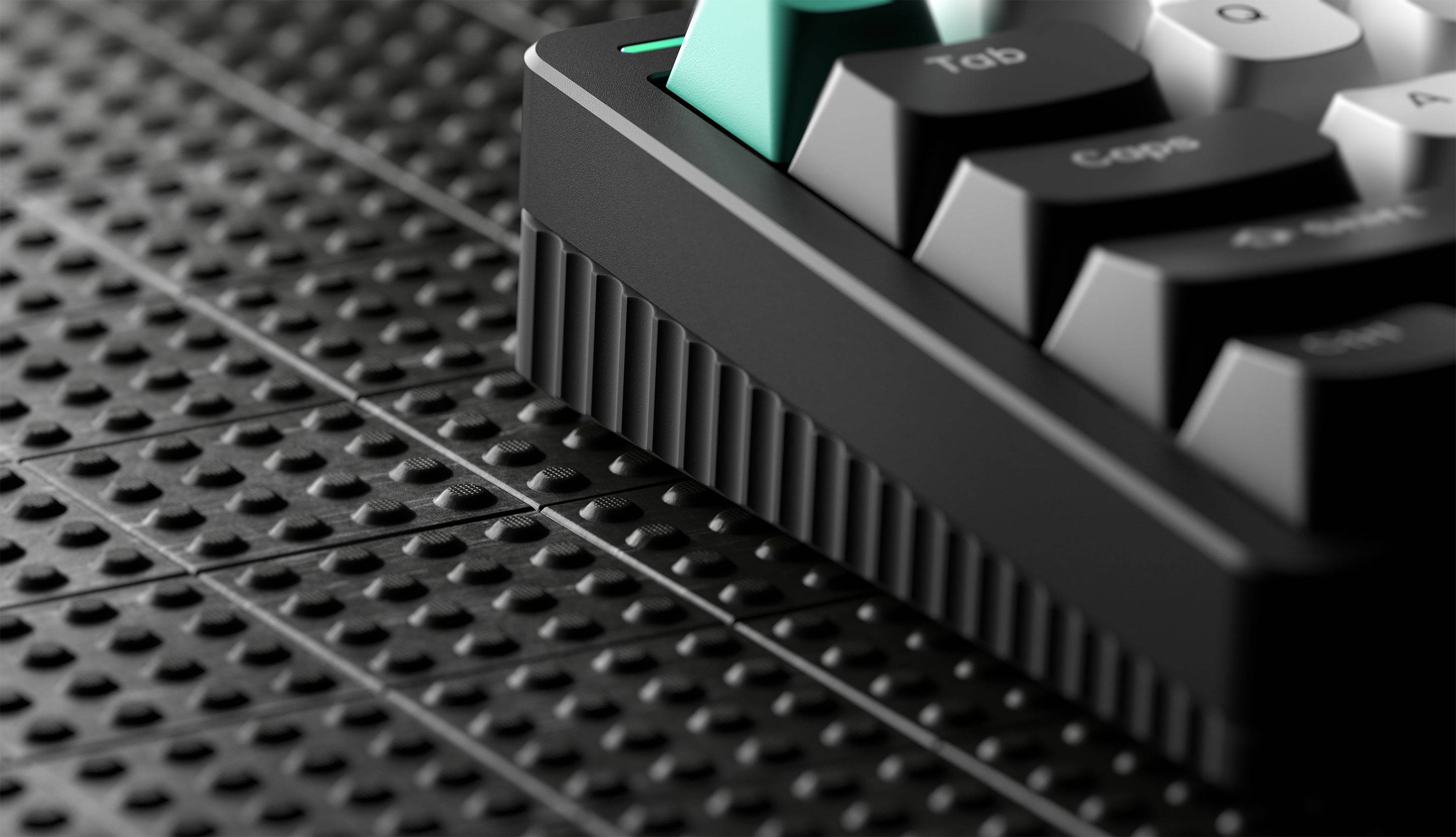 It is worth noting that we also offer a special version of Halo65 showcasing the electrophoretic white coloration method. This process is so challenging that usually you can only see it used in high-end custom keyboards that cost several hundreds of dollars. Due to its extremely high defect rate, it is difficult for us to guarantee that this color will remain in stock. If you see it available, don't miss your chance to get it.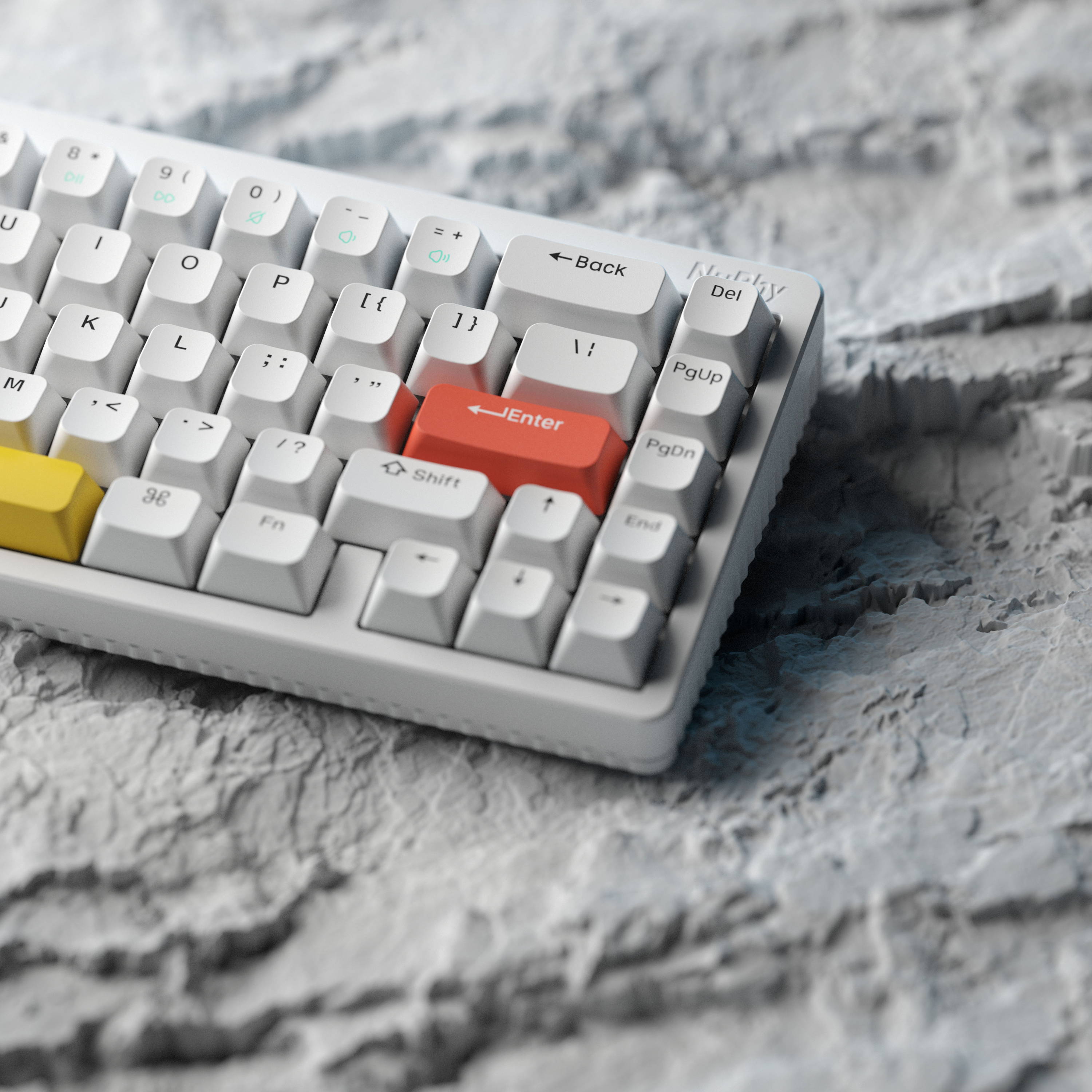 We simplified the sidelight by integrating the functions of two sidelights of Air75 into one, giving Halo65 an incredibly neat and concise look. What is truly interesting this time, however, is that we now display battery level through gradients. When the level is above 80%, the sidelight shows a light blue-to-green gradient. When the level is between 20% and 80 %, the sidelight shows a deep blue-to-purple gradient. When the level is below 20%, the sidelight shows an orange-to-magenta gradient.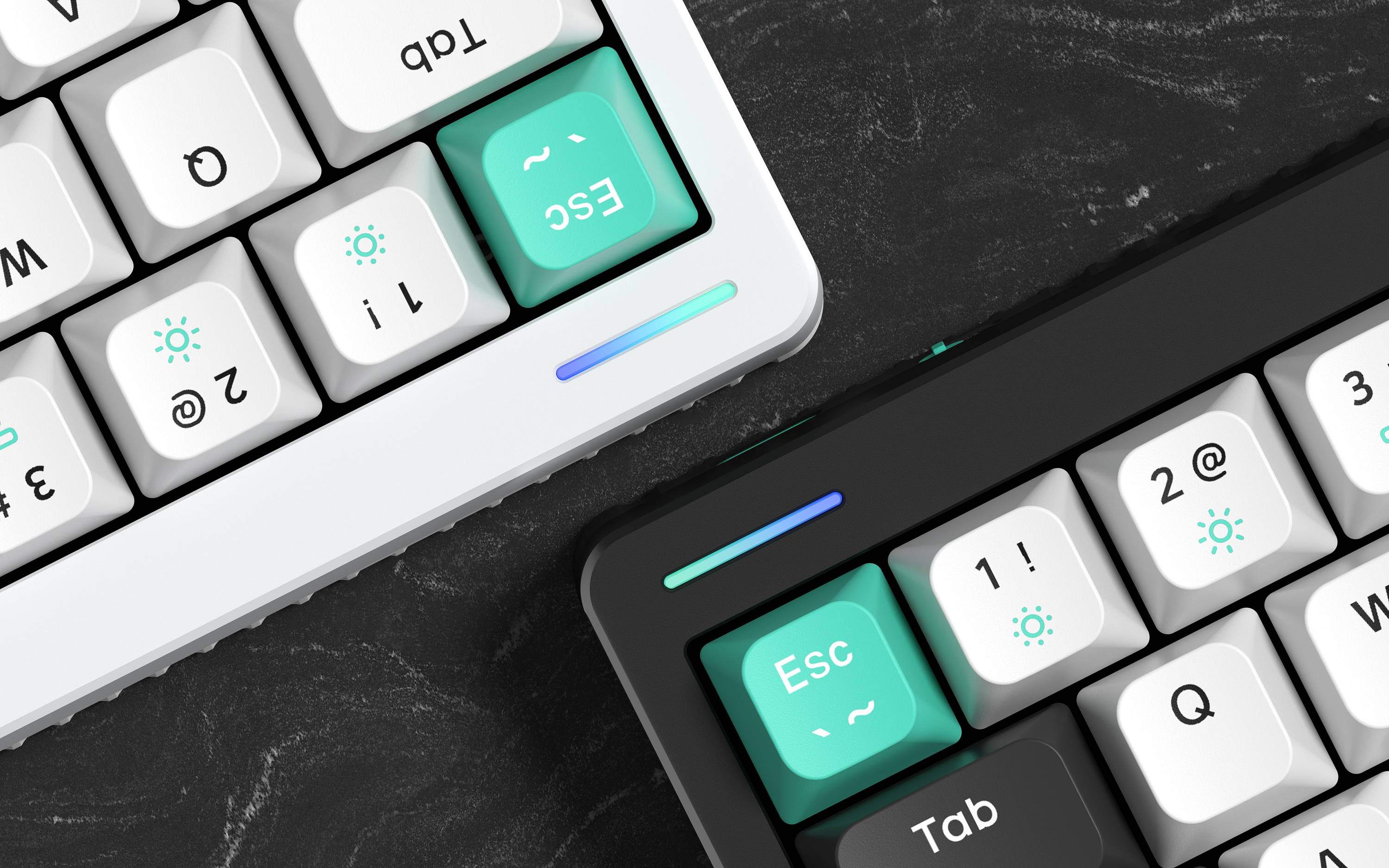 This is a really cool feature because it combines aesthetics with practicality in a clever way. Just as out slogan states: Focus on the fun in function.
We are constantly striving to create impressive designs, not only for the keyboard itself, but for accessories. Having achieved this lofty goal with NuFolio, we committed ourselves to raising the bar, even beyond this prior success. We wanted to design a wrist rest that matches Halo65 perfectly from every aspect, and Twotone accomplished this pursuit with absolute success.
Most keyboard wrist rests prioritize "function" only and put little effort into design. Twotone, however, is tailor-made for Halo65 in every way. Whether it's size, angle, or the way the two materials come together, Halo65 and Twotone are a perfect match.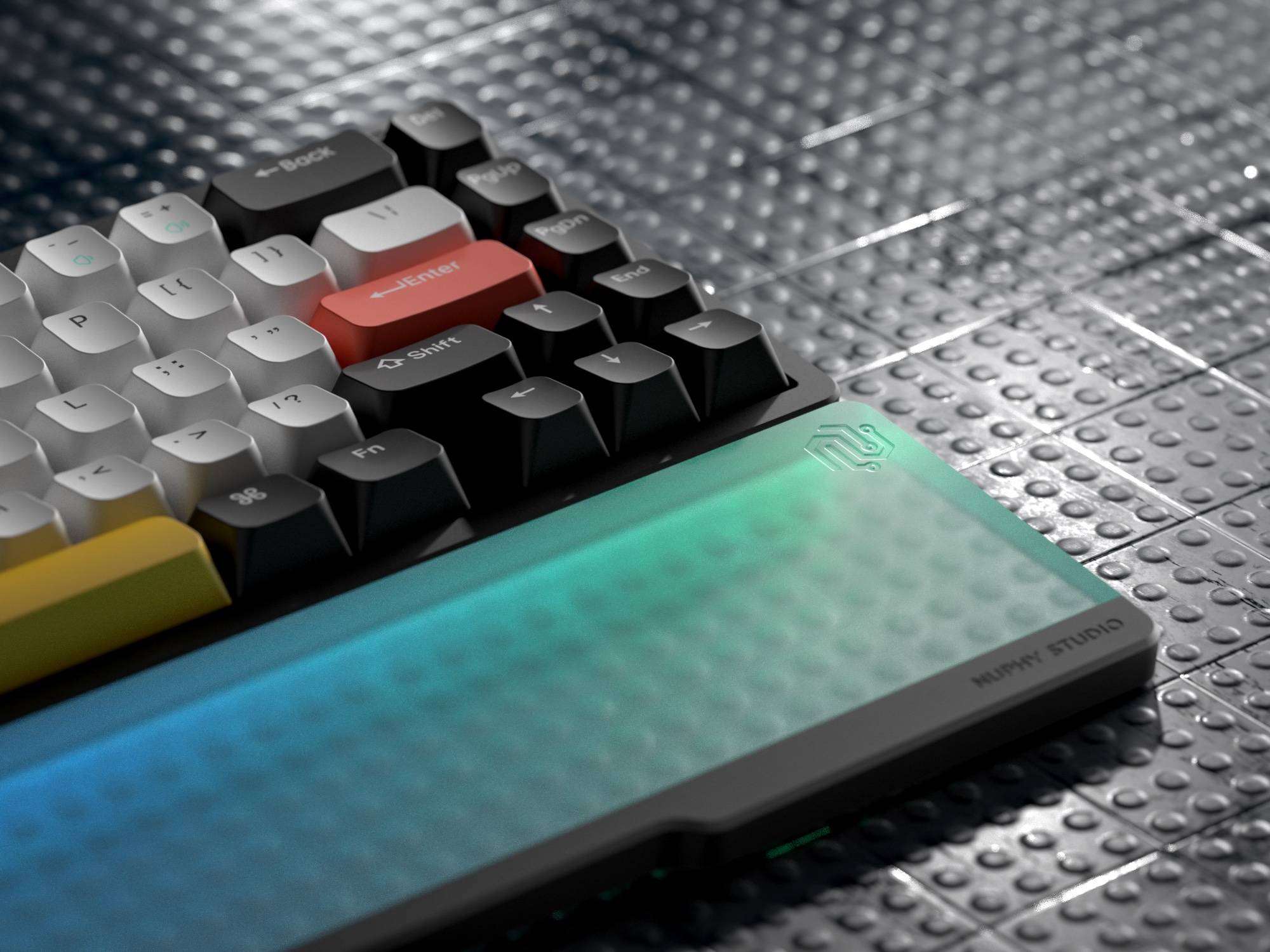 The combination of translucent acrylic and aluminum grants Halo65 an incomparable look during the day or under normal lighting. When the light is dim, you will notice that Halolight transmits RGB light to the entire wrist rest through translucent acrylic, giving the synergy of Halo65 and Twotone a dreamlike visual effect.
Since the launch of Air75, we have seen many users made their keyboards "thock" by lubricating Air75's switches, adding PE FOAM, etc. Inspired by them and custom keyboard community, we have provided sound-absorbing solutions for Halo65. We added Plate Silicone, PCB Silicone, Bottom Silicone, and Spacebar Silicones in Halo65, dramatically improving the sound experience.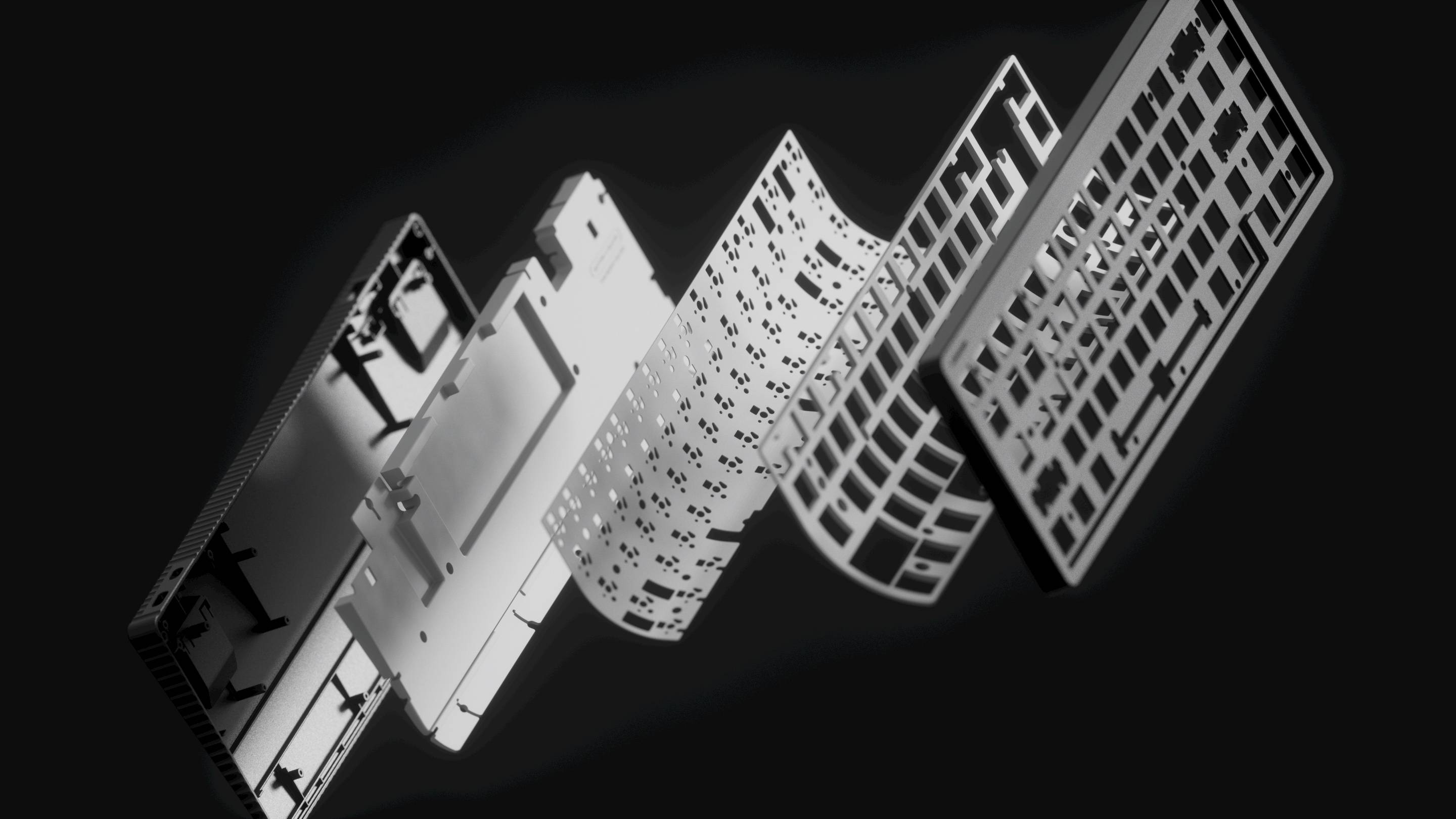 In addition, Halo65 adopts the latest Gateron G Pro 2.0 switches. The brand-new mold and pre-lubing service ensure that your keyboard gives you an excellent typing experience from day one, while the small convex lens in the Gateron G Pro 2.0 switches is a perfect match for Halo65.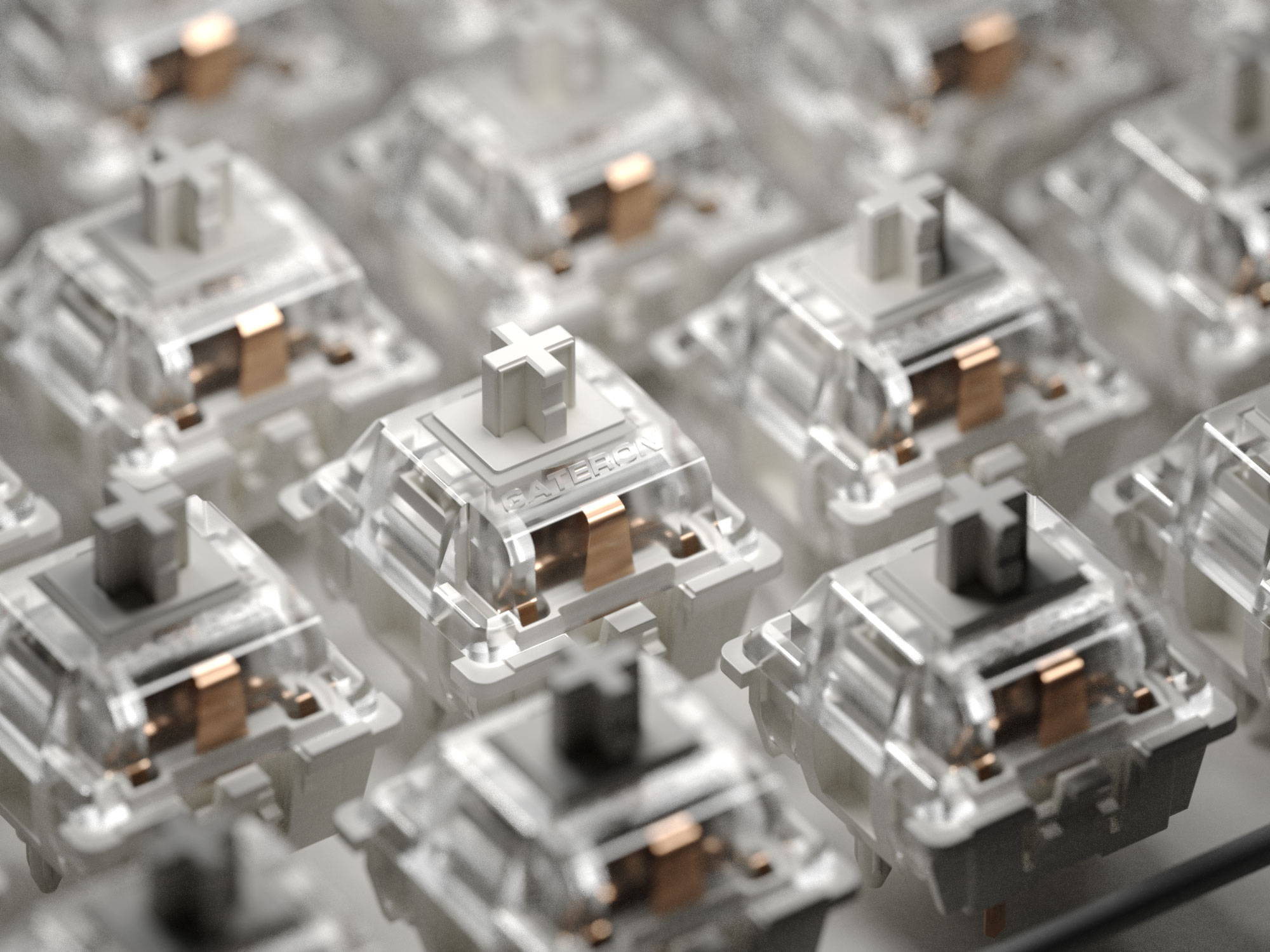 Every new product, from its design to production, leads us through a journey of excitement and struggles. It excites us, because we can launch a new gadget that has never been seen before, and share our design inspiration and stories with you. We struggle, because innovation means setbacks. Halo65 was originally expected to be mass-produced in 6 months, and yet it took us a whole year of repeated revisions and tests before mass production happened. Fortunately, in the end, we and the factory overcame all difficulties, allowing Halo65 to be mass-produced, and making it a new starting point for NuPhy Studio in the market of high-profile mechanical keyboards!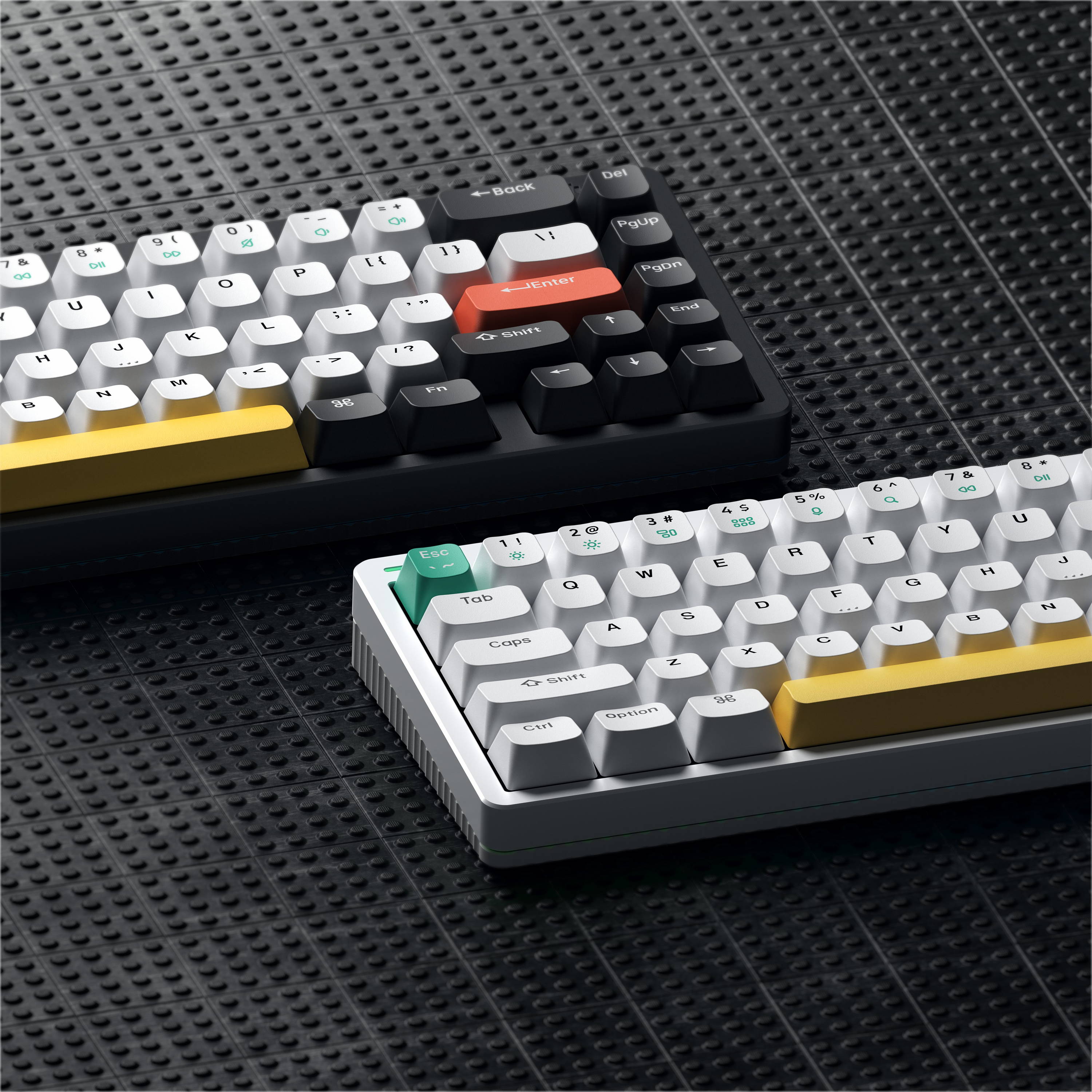 ---