New keycaps! Let you wait a long time!
We know that many people are waiting for this new set of keycaps. From August to October, our team has been working hard on new products! And now, after countless grading and proofing, everything is settled. Thank you very much for your patience!
The new keyboard and keycaps are currently in the factory production plan. We expect to send them out two weeks after the booking ends on November 28. Also, we will urge the factory to speed up production while ensuring quality.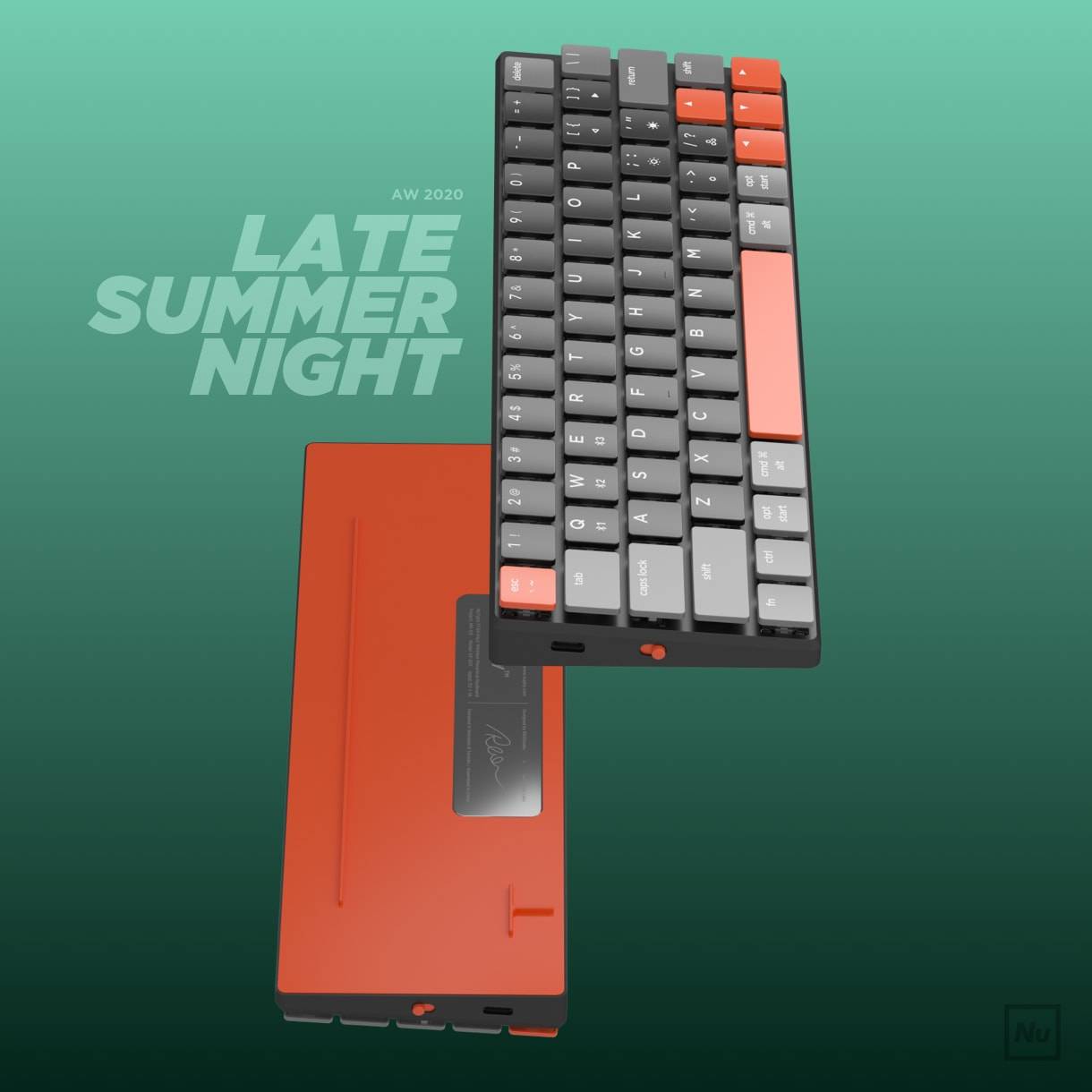 Besides, we have also prepared a small gift for those who pre-ordered the new keycaps before November 28. These transparent keycaps will be produced from the molds we have already given up. I hope you will like it!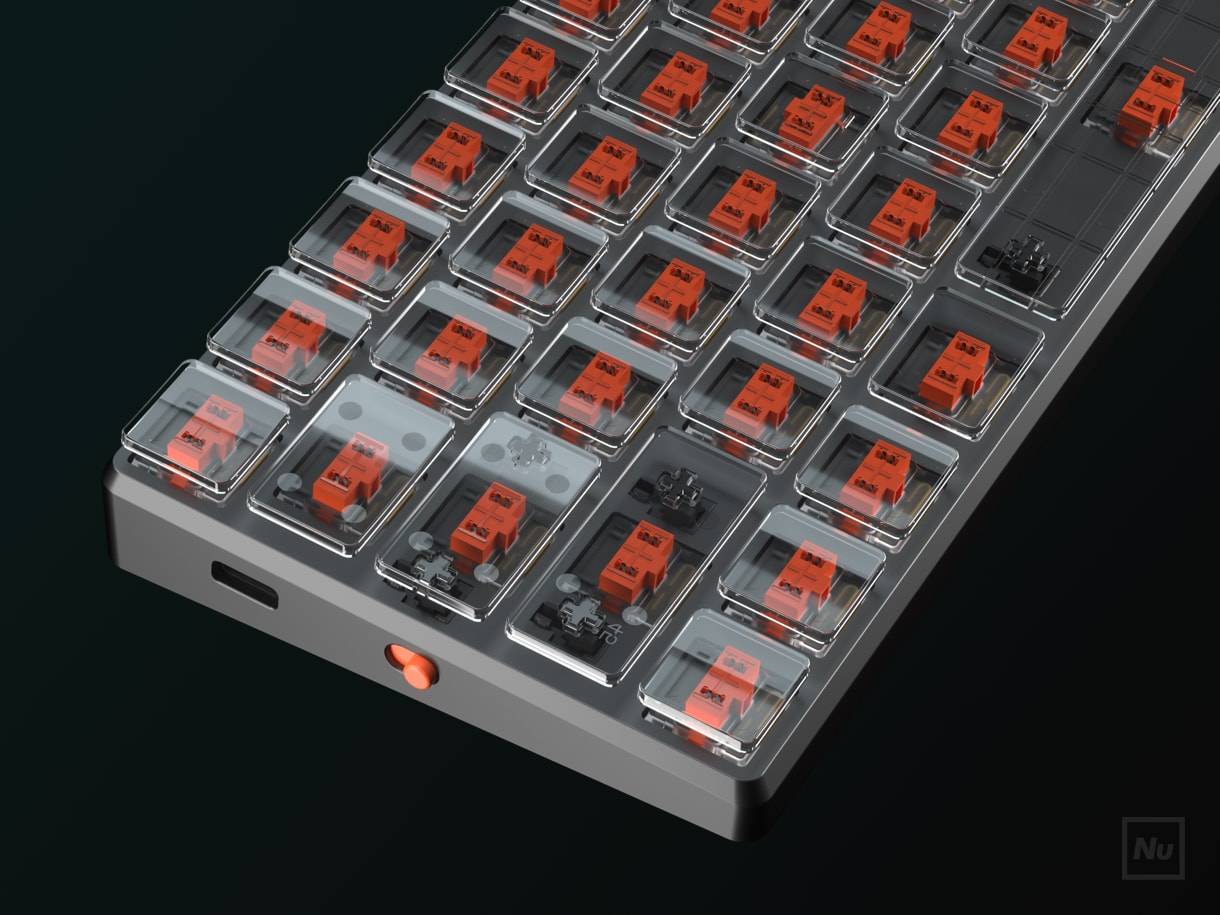 ---
PRICE AND SHIPPING FEE ADJUSTMENT
Because of Covid-19, global shipping costs have been increasing this year. Since we cannot predict how long this situation will continue, we have to give up global free shipping. In the past, $129.95/$139.95 will cover the price of buying a keyboard and the global shipping fees. We lowered the retail price to $109.95/$119.95 and then increased the required shipping costs according to the logistics costs in different regions.
Simultaneously, since we established overseas warehouses in some regions some time ago, the local shipping costs have been reduced. Therefore, in different areas, the total cost of purchasing products plus shipping may also be lower than the original. Here are the details.
United States, Hong Kong SAR China, Macao SAR China, China-Mainland, China-Taiwan
France, Germany, Italy, Japan, North Korea, Saudi Arabia, Singapore, South Korea, Thailand, United Kingdom
Australia, Austria, Belgium, Canada, Denmark, Greece, Indonesia, Ireland, Israel, Malaysia, Mexico, Netherlands, New Zealand, Norway, Philippines, Poland, Portugal, Spain, Sweden, Switzerland, United Arab Emirates, Vietnam
Afghanistan, Azerbaijan, Bahrain, Bangladesh, Bhutan, British Indian Ocean Territory, Brunei, Cambodia, Christmas Island, Cocos (Keeling) Islands, Iran, Iraq, Jordan, Kazakhstan, Kuwait, Kyrgyzstan, Laos, Lebanon, Maldives, Mongolia, Myanmar (Burma), Nepal, Oman, Pakistan, Palestinian Territories, Qatar, Russia, Sri Lanka, Syria, Tajikistan, Turkmenistan, Uzbekistan, Yemen, Åland Islands, Albania, Andorra, Armenia, Belarus, Bosnia & Herzegovina, Bouvet Island, Bulgaria, Croatia, Cyprus, Czechia, Estonia, Faroe Islands, Finland, Georgia, Gibraltar, Greenland, Guadeloupe, Guernsey, Hungary, Iceland, Isle of Man, Jersey, Kosovo, Latvia, Liechtenstein, Lithuania, Luxembourg, Malta, Mayotte, Moldova, Monaco, Montenegro, North Macedonia, Réunion, Romania, San Marino, Serbia, Slovakia, Slovenia, Svalbard & Jan Mayen, Turkey, Ukraine, Vatican City, Algeria, Angola, Benin, Botswana, Burkina Faso, Burundi, Cameroon, Cape Verde, Central African Republic, Chad, Comoros, Congo - Brazzaville, Congo - Kinshasa, Côte d'Ivoire, Djibouti, Egypt, Equatorial Guinea, Eritrea, Eswatini, Ethiopia, Gabon, Gambia, Ghana, Guinea, Guinea-Bissau, Kenya, Lesotho, Liberia, Libya, Madagascar, Malawi, Mali, Mauritania, Mauritius, Morocco, Mozambique, Namibia, Niger, Nigeria, Rwanda, São Tomé & Príncipe, Senegal, Seychelles, Sierra Leone, Somalia, South Africa, South Sudan, St. Helena, Sudan, Tanzania, Togo, Tunisia, Uganda, Western Sahara, Zambia, Zimbabwe, Anguilla, Antigua & Barbuda, Aruba, Bahamas, Barbados, Belize, Bermuda, British Virgin Islands, Cayman Islands, Costa Rica, Cuba, Curaçao, Dominica, Dominican Republic, El Salvador, Grenada, Guatemala, Haiti, Honduras, Jamaica, Martinique, Montserrat, Nicaragua, Panama, Sint Maarten, St. Barthélemy, St. Kitts & Nevis, St. Lucia, St. Martin, St. Pierre & Miquelon, St. Vincent & Grenadines, Trinidad & Tobago, Turks & Caicos Islands, U.S. Outlying Islands, Argentina, Bolivia, Brazil, Caribbean Netherlands, Chile, Colombia, Ecuador, Falkland Islands, French Guiana, GuyNetherlands Antilles, Paraguay, Peru, Suriname, Uruguay, Venezuela, Cook Islands, Fiji, French Polynesia, Kiribati, Nauru, New Caledonia, Niue, Norfolk Island, Papua New Guinea, Pitcairn Islands, Samoa, Solomon Islands, Timor-Leste, Tokelau, Tonga, Tuvalu, Vanuatu, Wallis & Futuna, French Southern Territories, Heard & McDonald Islands, South Georgia & South Sandwich Islandsa
---