Air60 Preview, Xmas Sale & Giveaway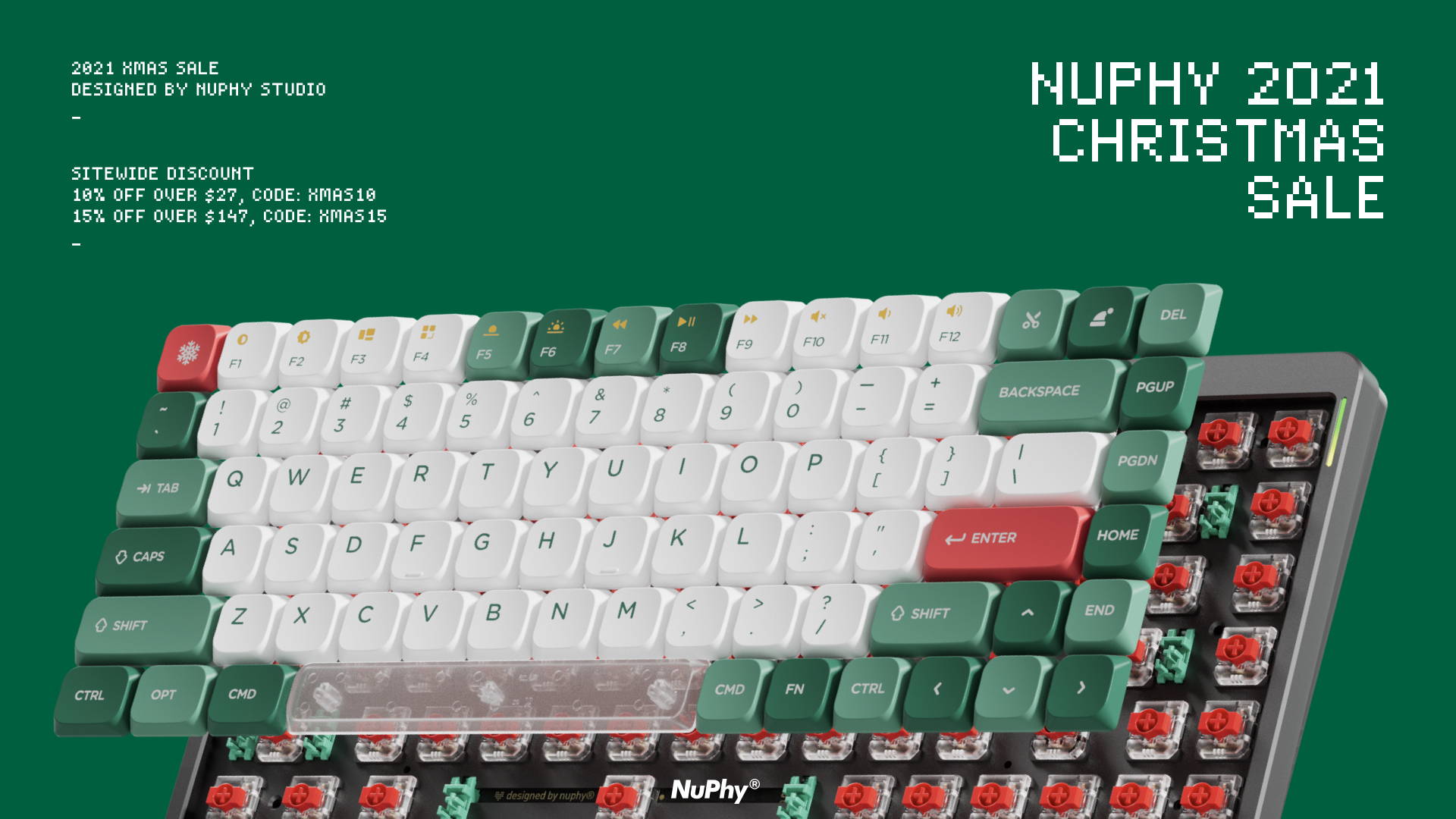 All product:
10% off over $27, Code: XMAS10
15% off over $147, Code: XMAS15
Do not forget the coupon code when at the checkout.
The campaign will be until 0:00 a.m.CST on Dec. 26th.
Merry Christmas in advance~
PS: Thanks for your love for the Air75 brown switch version, there was a small quantity back in stock yesterday. Grab it fast. In addition, it is expected that the red switch version will be back in stock next Wednesday. Please keep an eye on it.
---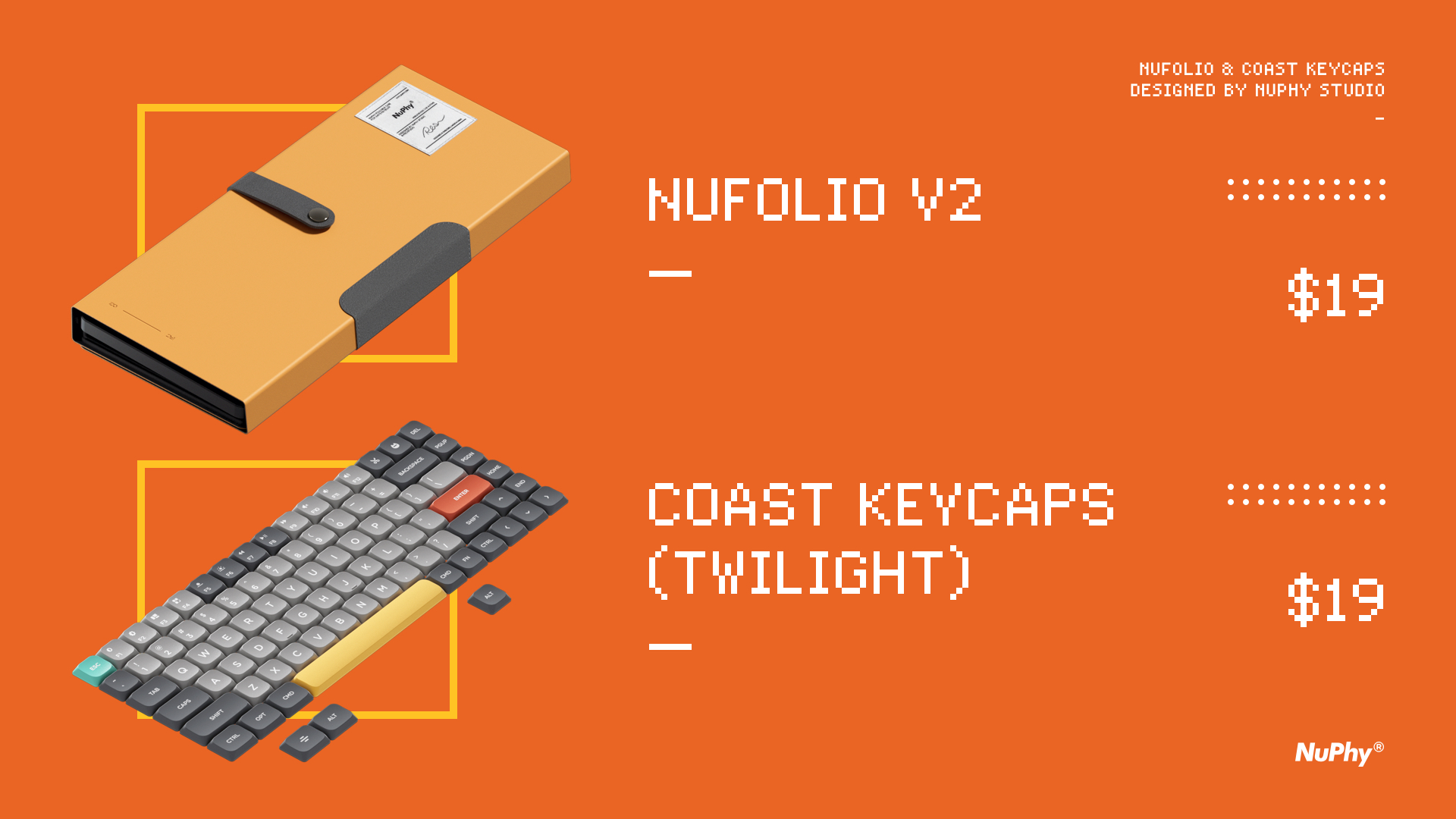 Permanent Price Reduction for Accessories
For most brands, it is a normal thing to sell ultra-high-profit accessories through the traffic brought by brand awareness. But we insisted on setting the accessories in a relatively reasonable price range from the very beginning. As it turns out, it makes us get positive feedback.
In order to get more users to own our elaborately designed accessories, we lowered the price of them, so the separate purchase of NuFolio or COAST PBT Keycaps (Twilight) only costs $19 now, which is the same as the combined purchase price.
This is a team that devotes itself to creating interesting stuff, and we will continue to introduce more attractive products in the future. Stay tuned.
---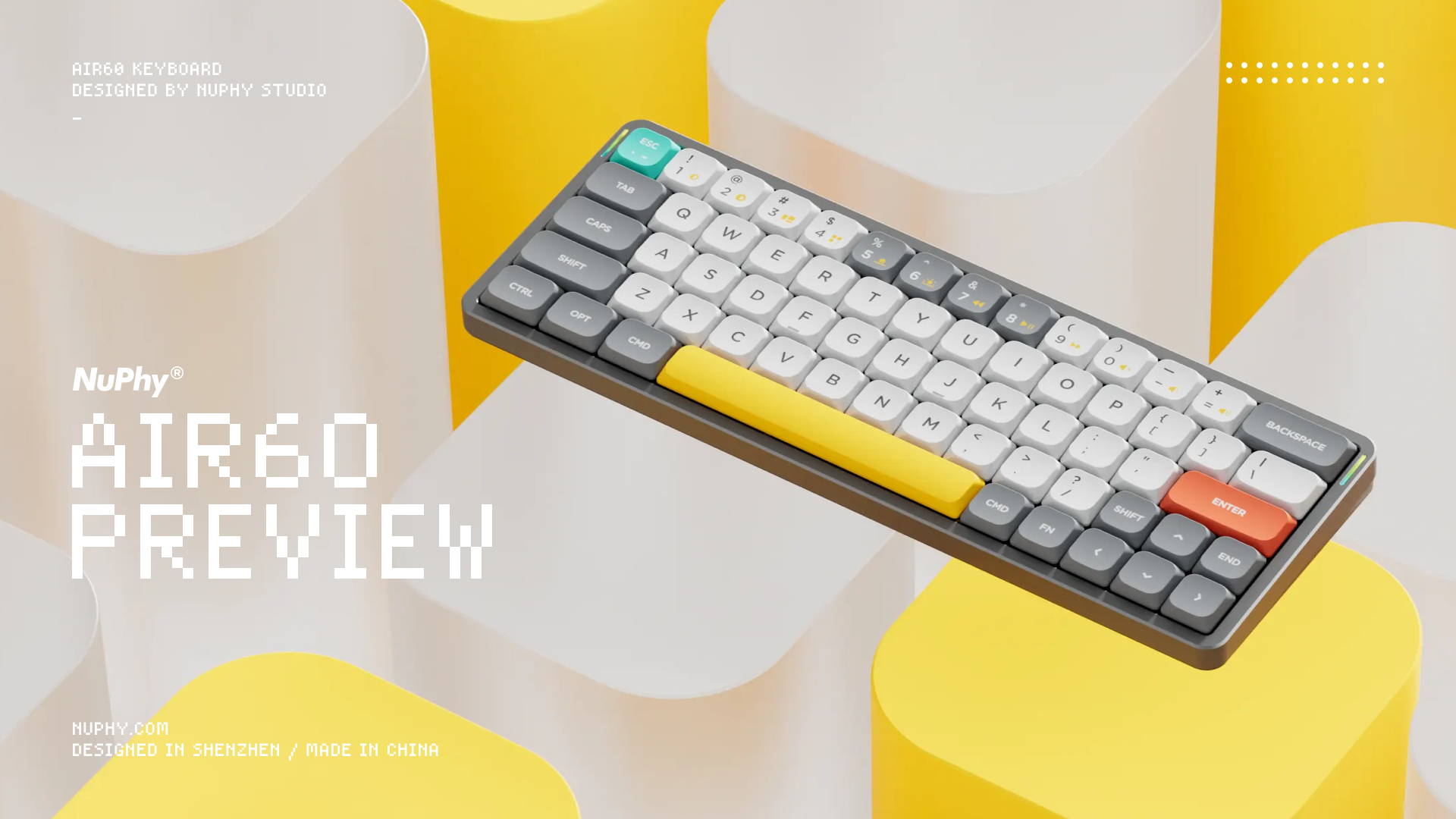 We know that most of you have been waiting for Air60 for quite a while. In order to avoid shipment delays due to production problems like Air75, we plan to adopt a conservative pre-sale strategy this time.
We won't start the official pre-sale until all materials are on the production line. If everything goes perfectly, it is expected that the pre-sale will start at the end of Dec.
---
Transparent Keycaps for Air75 GIVEAWAY
---