---
Kailh Low Profile Switches
SIMPLISTIC DESIGN,
EXTRAORDINARY EXPERIENCE.
Order a cup of coffee, take out your MacBook, place the NuType on it, and your thoughts and creativity begin to flow. Man, I have to be honest, it looks a bit ordinary compared to its wild, futuristic counterparts. You might even mistake it for a membrane keyboard thanks to the ultra-thin keycaps and the latest low profile mechanical switches. But once your fingers start dancing across the keys, NuType will exceed your highest expectations. "Wow, this is incredible!" Only those who have used NuType can truly understand the experience.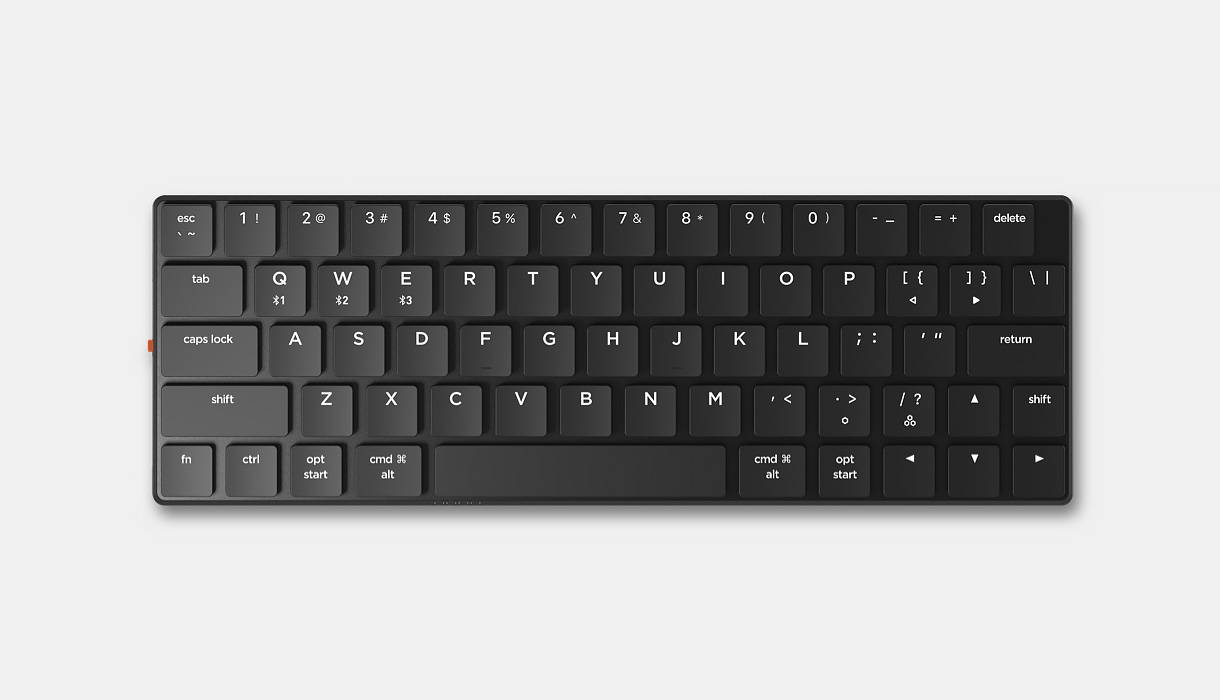 To make NuType a perfect match for your laptop, we have engineered many unique designs. NuType is the same size as the built-in keyboards of most laptops on the market, making it universally compatible. The "T"-shaped slats at its base can lodge firmly in the space between the keycaps of the laptop, offering both stability and accidental touch protection. We use FN + Numeric keys to replace the function keys on the Touch bar. The hotkeys we provide are highly user-friendly, but you can still keep the option of using the Touch bar or Touch ID. NuType also comes with one 2m and one 0.13m cable. Using the short cable, you can recharge NuType while working on your laptop - without any disturbance.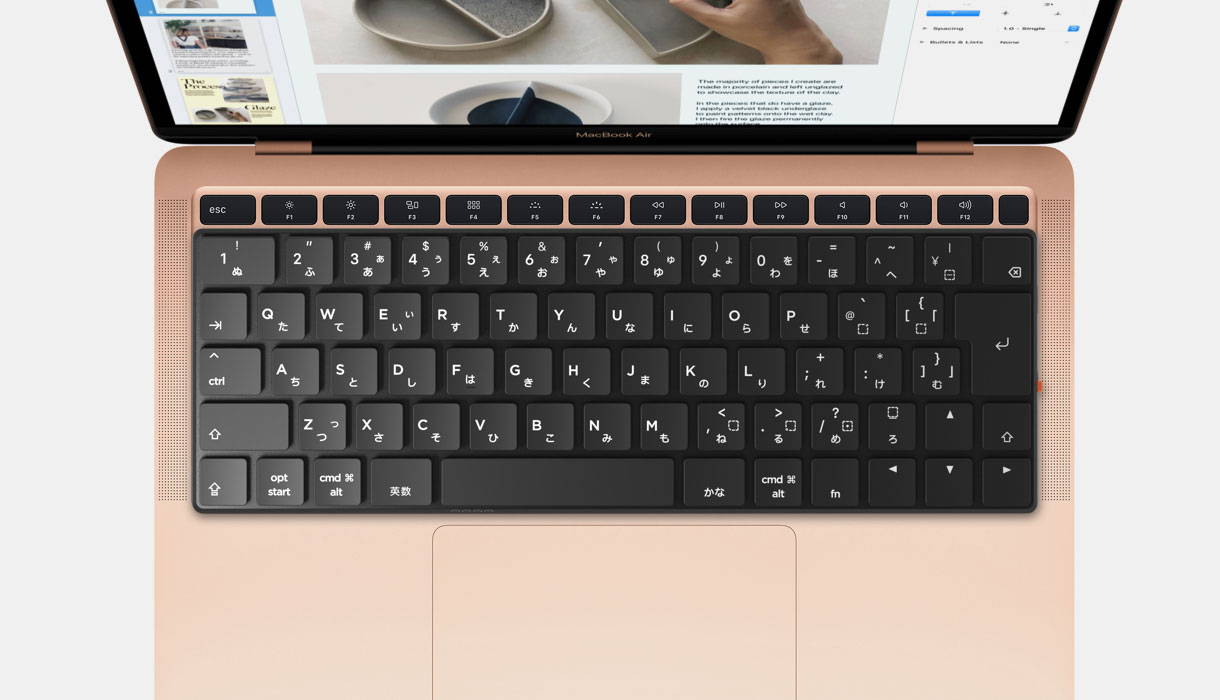 BUILT-IN KEYBOARD COMPATIBILITY
The most unique feature of NuType F1 is its remarkably stable structure, created by the connection between the "T" shaped slats at its base and the space between MacBook Keycaps. The following laptop models have been found compatible with the "T" shape design of NuType F1 after testing. Due to limited resource, we are not able to test all available models. Please refer to the dimensions of the base of NuType F1 to determine compatibility.
Apple
MacBook(2015-2019), MacBook Air(Early 2015-2020), MacBook Pro (Late 2012-2020)
Microsoft
Surface Laptop 1/2/3, Surface Pro 4/5/6/7, Surface Book 1/2
Thinkpad
X1, X390, E490, L490/590, E495/595, T470/480s, 13/14s
Lenovo
IdeaPad 720/730, Y9000K, Y7000/P, S145, S940
HP
Spectre Folio, Spectre X360, Envy X360, Zbook 15
Dell
XPS 13.3"/15.6"
Razer
Blade 15/17
Alienware
New Alienware M15/M17
The SmartCase can turn into a stand when it is unbuttoned and folded, holding both your tablet and phone. Since NuType can connect with up to three Bluetooth devices, you can switch between typing on a tablet and phone effortlessly. We also embedded a magnet at the bottom of the SmartCase so that it will attach securely to the metal nameplate on the back of the keyboard. This design not only ensures easy alignment, but also prevents the keyboard from falling out of the SmartCase.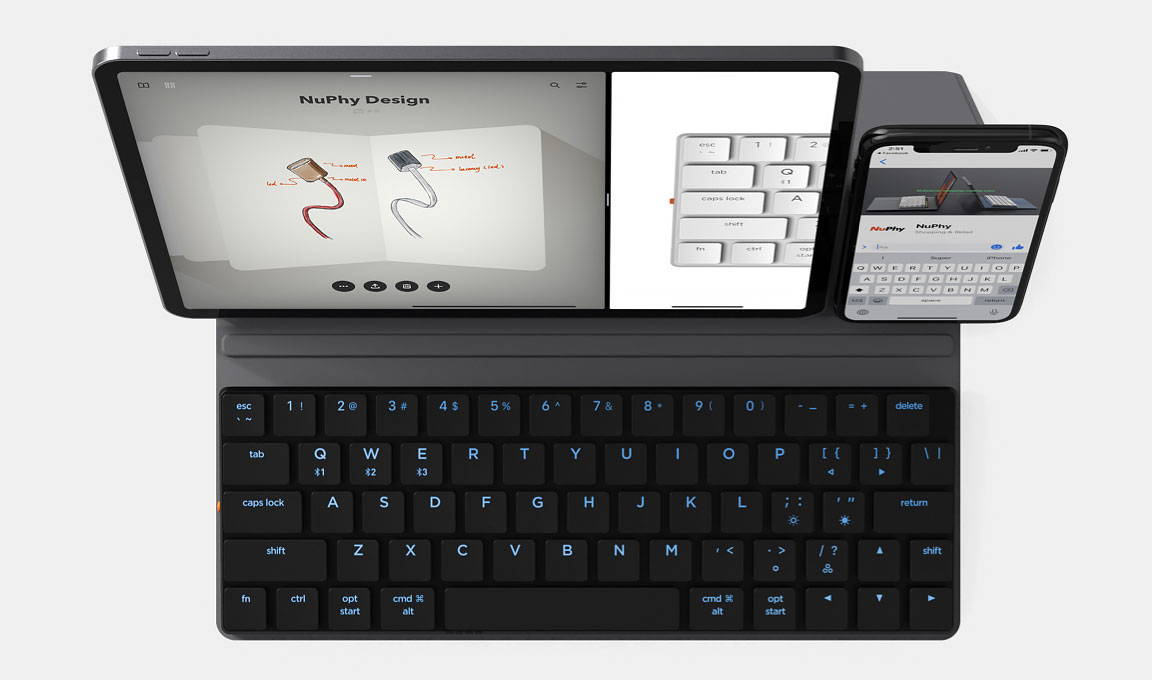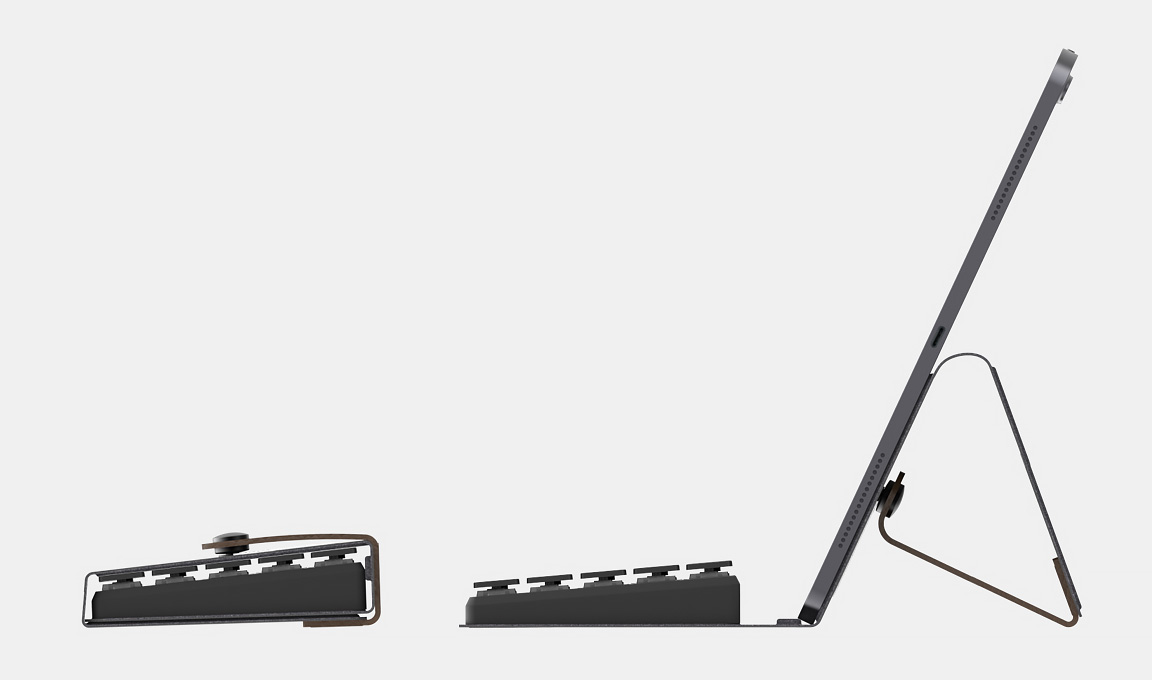 JOIN US TO PERFECT NUTYPE!
Whether it be the product, package, or firmware, we are constantly looking to improve the NuType. To better gather your opinions and suggestions for developing new products and firmware, and provide a platform where NuType users can share their insights and experience, we have created an official Facebook group. We invite you to join this community, help us further optimize our products, and make the future of NuType even greater.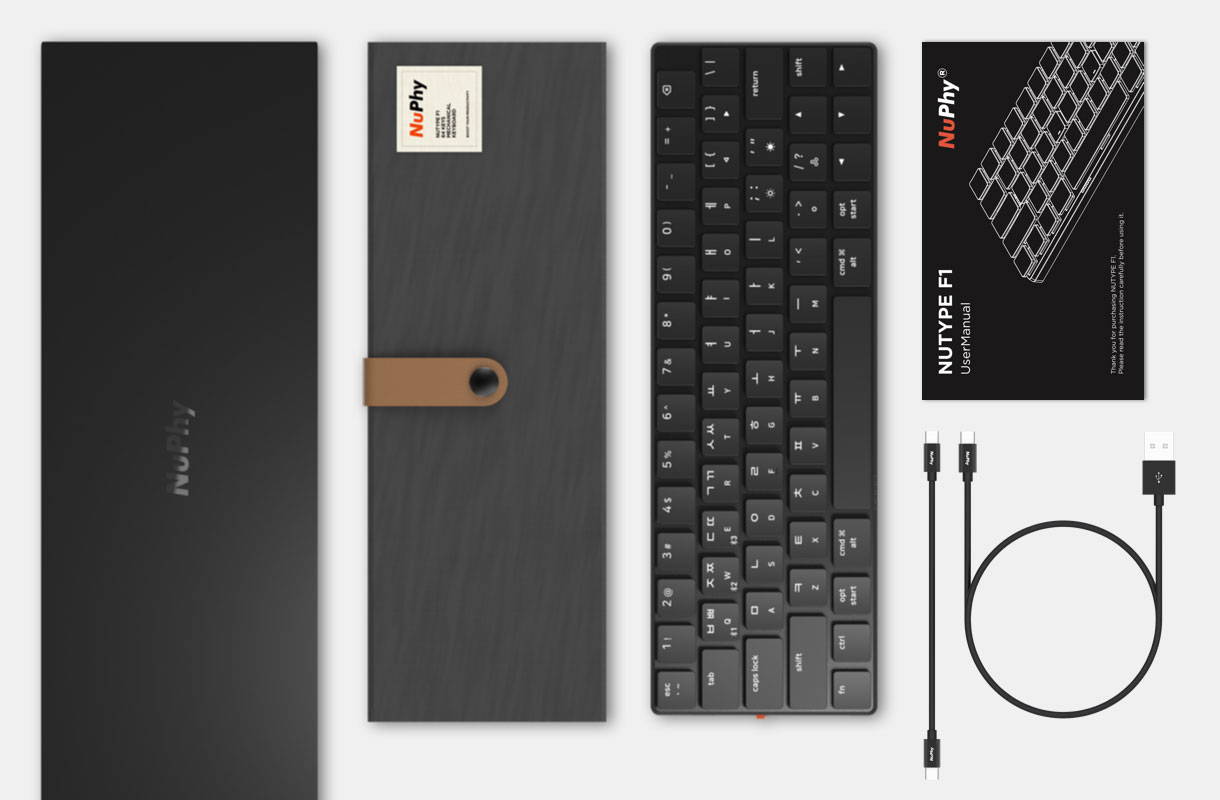 1 x NuType F1 Wireless Mechanical Keyboard
1 x SmartCase
1 x USB-C to USB-C Cable (0.13m)
1 x USB-C to USB-A Cable (2m)
1 x User Manual
Switch Type: Kaihua Choc Low Profile Mechanical Switch
Number of Keys: ANSI 64-key, ISO 65-key, JIS 66-key
LED Type: Per Key RGB LEDs
Backlit Types: 20+
Mode: Wired Mode, Bluetooth Mode
Battery: 1800mAh
Connection Type: USB Type-C
System: MacOS/Windows/Android/iOS
5.0° slope
Material
Frame: Aluminum
Keycap: PC
Dimensions & Weight
277.5 x 94.6 x 16.8 mm / 10.9 x 3.72 x 0.66 in
350g / 12.3 oz
"We swear our productivity has improved because of the tactile and aural feedback, and the keyboard's ability to pair with up to three different devices via Bluetooth, makes this a solid gift choice for someone whose workflow jumps from device to device."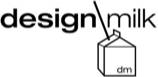 "底面のスタンドは、MacBookなどの標準的な英字配列のキーボードの隙間に収まるように設計されており、キーボードの上に載せても下のキーが押されないようになっているんです。ナイスアイデア。 "

"Typing on the Nuphy NuType keyboard is a dream"
"Maintaining the slim construction the keyboard uses Kaihua Choc low profile mechanical switches which are 42 percent smaller than standard switches and provide an enjoyable tactile feel with a limited audible sound for use in all situations."